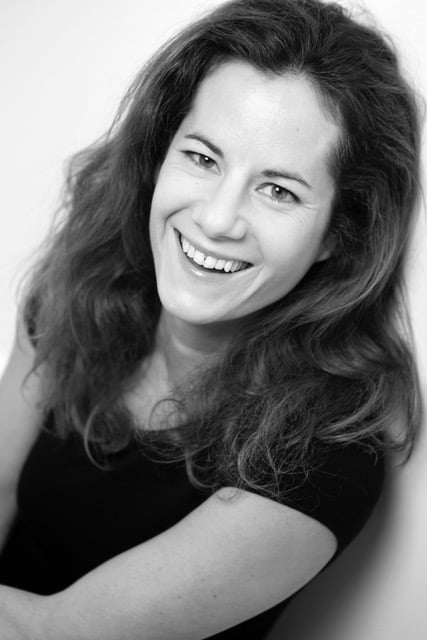 CAPUCINE DEMNARD, Music therapist
VedaCare founder
Capucine Demnard has formulated her holistic and spiritual approach over the course of a lifetime, building on her advanced university studies, a demanding therapeutic practice, and cultural experiences gained all over the world – from Asia to Africa to Latin America. Based on a conception of human beings that accords equal importance to body and mind, Capucine gradually forged an approach that can be integrated into our daily lives to improve our self-understanding and quality of life.
Capucine graduated in  Music Therapy at the medical faculty of Nimes-Montpellier University, specializing in craniocerebral trauma, life transitions and  end-of-life suffering (DU TCC and DU End of life). She is also a qualified Hatha yoga teacher (FIY, Arhanta Yoga) and artistic director ( Compagnie Felicidad).
Capucine Demnard created the therapeutic method VedaCare to support children, teenagers and adults, by combining listening (voice, sounds, music, frequencies) with body, artistic, emotional and meditative workshops, in order to balance the person at a physical, mental and vibrational level.
MUSICAL THERAPY
Therapeutic work, energetic care, physiological and emotional releases :
1-Interview and diagnostic: the patient briefly describes his needs, sensitive points or physical, emotional pain, difficulties in his personal or professional life.
2- Body and sound dialog: the therapist offers and guides personalized exercises: breathing techniques, movements, postures, use of essential oils, nutritional advice, verbalization, musical listening, meditation…
3- Deep relaxation: the patient lies down on a treatment table and lets himself be carried by the sounds and frequencies of the quartz bowls, gongs and specific tuning forks according to his needs identified during the interview.
4- Oral assessment, verbalization, follow-up proposal if necessary.
Duration per session:
Where can you book a session:
At Turopark Medical Center : Tuesday, Thursday, Saturday 10 am-2pm
Online appointments: Monday-Saturday 10 am - 12 am
At Ronda Mitre, Barcelona : Monday-Saturday 4 pm - 8 pm
In Arles, France : Every last week-end of the month
Price:
70 euros first visit, 60 € subsequent visits