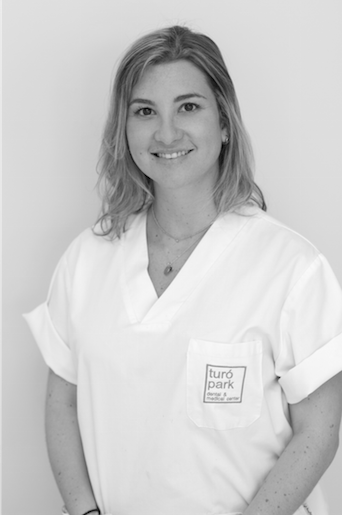 Dr. Alexandra Cubero studied dentistry in Costa Rica, her home town.  During the many years of clinical studies, she discovered a true passion for prosthetic dentistry.  She therefore decided to come to Barcelona to Prosthetic and Esthetic Dentistry at the renowned Universitat Internacional de Cataluya (UIC).
Not only does she aim to give her patients a confident smile, she also provides solutions for correct jaw and tooth function and in this way aims to improve patient's quality of life.
Dr. Alexandra Cubero always aims to be up to date and implement the latest technologies, the best laboratories and materials in order to guarantee an excellent and lasting result.
To give beauty and health is her objectif.
Dr. Alexandra Cubero speaks perfect English, Spanish and Catalan
Discover the reviews on this Doctor and leave yours.