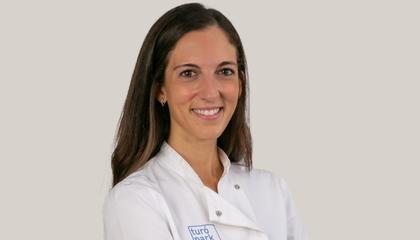 Dr Ariadna Grané
General practitioner
Spanish - Catalan - Portuguese - English - French - Italian
Book appointment
Discover more about me
Dr. Ariadna Grané is a general practitioner. She is fluent in Catalan, Spanish, French, English, and Portuguese and has knowledge of Italian.
Education
Graduated in Medicine from the Autonomous University of Barcelona and resident doctor in the specialty of Family and Community Medicine at the Son Espases University Hospital in Palma de Mallorca.
During her undergraduate training, she performed an external rotation at Massachusetts General Hospital in Boston, United States. Likewise, during the residency, she carried out an additional rotation in the area of Rheumatology.
She has participated as a speaker at various national congresses of the main scientific societies of this specialty.
Discover the opinions about our doctor and leave your own.
Schedule an appointment with Dr. Ariadna Grané