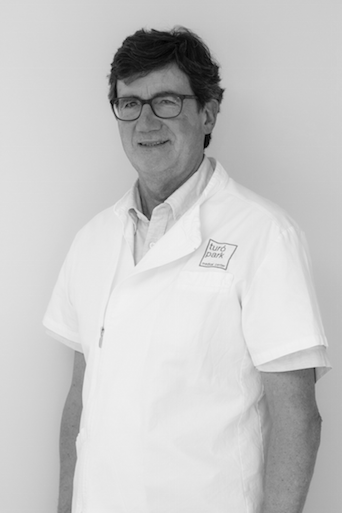 Dr. Carlos Brotons obtained his Medical degree with honours at the Autonoma University of Barcelona. He was trained as a family physician/general practitioner and after than period he spent two years at the University of Texas (Houston-USA), School of Public Health, in a Master's Programme of Public Health, and six months as a visiting professor of the advanced epidemiology course and at the coordinating centre for clinical trials. After that period, he obtained his doctoral degree (PhD) from the Autonoma University of Barcelona, Spain.
Dr Brotons is a member of the Board of the European Primary Care Cardiovascular Society, and the European Network for Prevention and Health Promotion in Primary care/General Practice.  He is also a member of the Spanish Society of Family and Community Medicine, the Spanish Society of Cardiology and the Spanish Society of Atherosclerosis. His special interest is in cardiovascular risk factors and prevention and health promotion in primary care.
Dr. Brotons is fluent in English, Spanish and Catalan, and speaks basic French.