Pediatrician
We treat the children and take care of the family
Spanish - English - French
Book an Appointment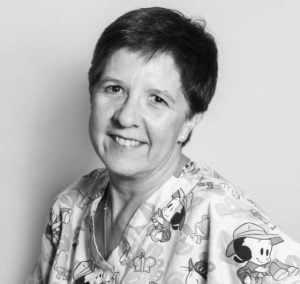 If you're looking for an English-speaking pediatrician in Barcelona, come to Turó Park Medical Center. Dr. Terradas is unhurried, non-invasive and close to the parents.
Dr. Terradas graduated in Barcelona in 1986 and gained her Pediatrics diploma in 1992. She continued her training with a two-year Fellowship program in Pediatric Intensive Care in Houston and a one-year Registrar program at the New Children's Hospital in Sydney. She has worked in the Emergency Room of several hospitals in Catalonia as well as several outpatient clinics, in both the public and private sectors.
Dr. Terradas' clinic is a relaxed environment where parents can freely express any concerns they may have about their child from ages 0 to 14. Dr. Terradas has a deep respect for all cultures and ideologies and loves to take care of children in the least invasive manner possible.
In Turó Park Medical Center, we think a pediatrician has to have special skills to take care of your child's health, including physical, behavioral, and mental health issues. We work both with the children and their parents to ensure the best care.