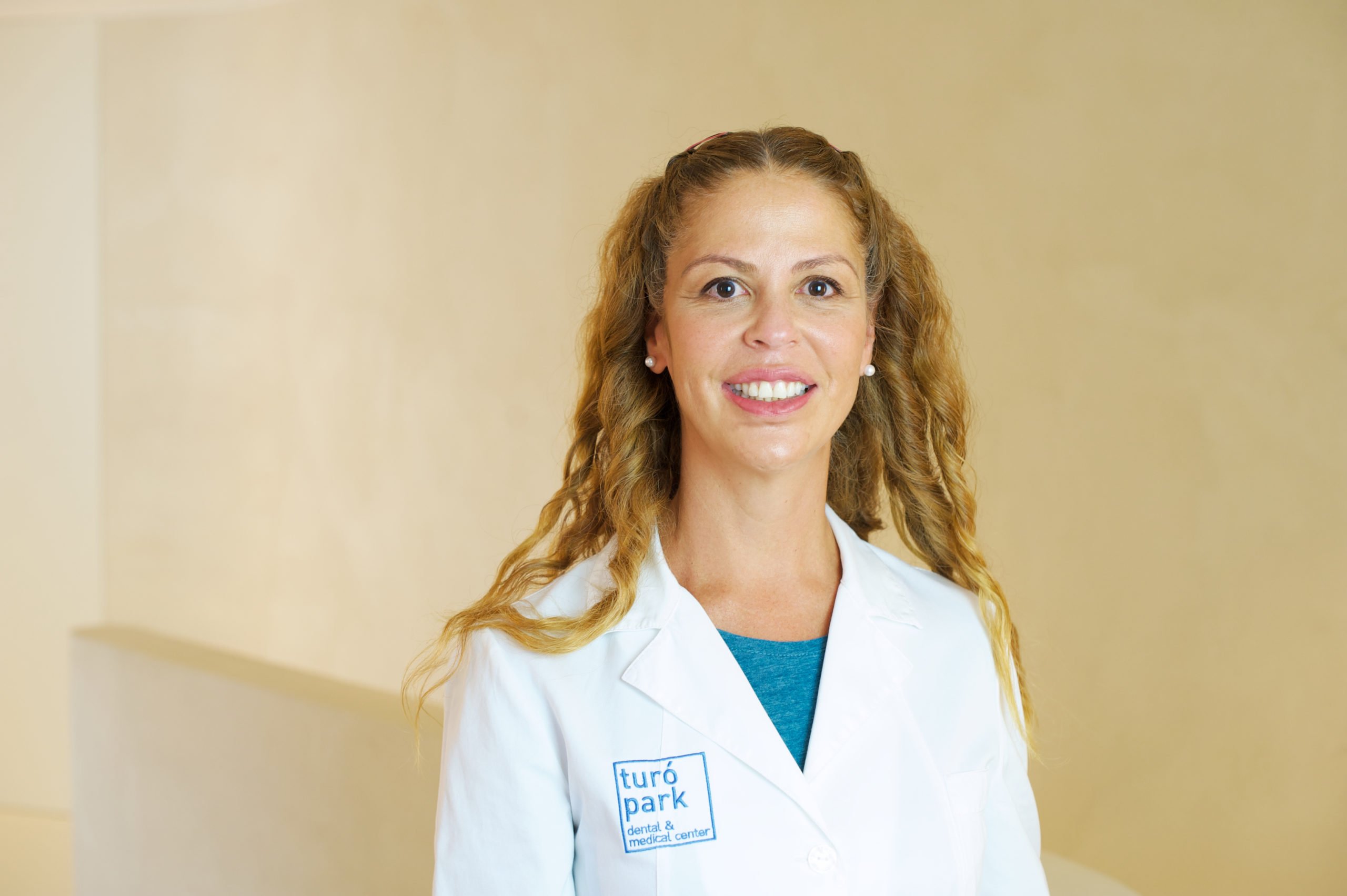 Dr. Maria de las Mercedes Gámez
Paediatrician
English - Spanish - French - Italian
Paediatric Gastroenterology
Paediatrics and Childcare
Book an Appointment now
Discover more about me
Dr. Maria Mercedes Gamez works as a paediatrician at Turó Park Clinics. She has studied in both Spain and Venezuela, and has even undertaken extra-curricular courses in the United Kingdom. In total she has over 20 years of experience in the medical field, providing her with a depth of knowledge that is evident in the work she carries out. Maria has worked under numerous medical internships, as a medic, and as a clinical observer; before working in paediatrics and childcare in both Venezuela and Barcelona which she has been doing for the past 18 years.
Education
Maria's comprehensive background does not stop at the laboral experiences. She has spent almost 20 years studying and learning about the medical field. After finishing college in Venezuela, she went on to study medical surgery at the Universidad Central de Venezuela. At this same university, Maria then proceeded to achieve a postgraduate degree in Paediatrics and Childcare, before moving to Barcelona to accomplish an impressive masters degree in Gastroenterology, Hepatology and Paediatric Nutrition at Hospital Sant Joan de Deu, Barcelona. 
Maria is very active outside of work and has been part of a myriad of research work, including works related to paediatric eosinophilic oesophagitis, to the nutritional intervention in children with oropharyngeal dysphagia, and Coeliac disease in paediatrics.
Education Medical societies
Maria is a member of the Venezuelan Society of Paediatrics and Puericulture, which she joined in 2004.
Discover the opinions about our paediatrician, and leave your own.
Book an appointment with Dr Maria de las Mercedes Gámez