Turó Park Medical and Dental Center has experienced, English- speaking pediatricians ready to help your children.
Our specialists always consider family background and environment for each child, because both are important and influential for a child's growth and development. Our pediatricians care for newborns up to children age 14.affecting children from ages 0 to 14.
We also offer a pediatric dental services at our clinic.
Our English Speaking Pediatrician Service in Barcelona
Annual health checks
Vaccination
Childhood diseases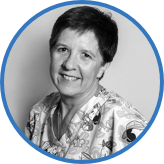 Dr. Maria Dolores Terradas
English Speaking Pediatrician in Barcelona
Catalan - Spanish - English - French
See profile
You need a doctor?
Meet our doctors or contact us to get a quick appointment!