Online doctors or medical specialists and prescriptions readily available ?
Access to Turo Park Dental & Medical Center's
online doctor service.
A medical diagnosis + prescription in a few minutes.
Consultation by video, phone or chat.
7 days a week even outside our clinic opening hours.
 Receive a valid electronic prescription for pharmacies. (see operational pharmacies here)
Online doctor: how does it work?
From medical care to prescription and invoice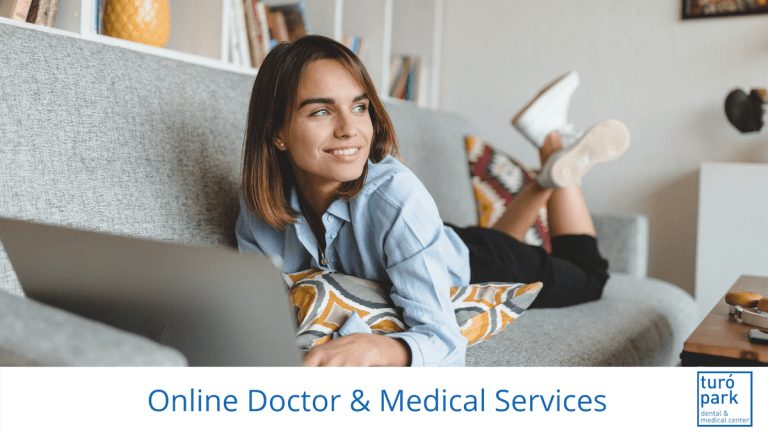 1. Register your patient account
You will be asked to fill some data; only at this time of registration and it will take you only 3 minutes. This information is for the invoice you need to send your insurance company for reimburcements.
Your information will be safely treated to guarantee medical confidentiality.
2. Download Zoom before your appointment and consult your doctor in the easiest way for you: video, phone or chat.
Book your video consultation for the same day or later with an on-call doctor or any other medical specialist of your choice. You can join the meeting by Zoom and choose to chat, just talk or video call as you desire.
3. Receive an electronic medical prescription.
You can receive your diagnosis report, medical prescription, work stoppage certificate or other medical certificates all from one place: Turo Park Dental & Medical Center. For further medical tests, you can always come by our clinic in Barcelona and see our doctors on a regular appointment.
Pour des examens complémentaires, vous pouvez aussi consulter un médecin physiquement dans notre clinique de Barcelone.
Turo Park Dental & Medical Center, Barcelona. 13,000 consultations proficiently carried out and a team of 25 dentists and medical specialists over a network of medical experts.
Our Medical Specialties:
Psychological Assistance (eg: anxiety attacks)
General Medicine
Cardiology
Otolaryngology – ENT
Ginecology
Infectious Diseases
Pediatrics
Dentistry and
Orthodontics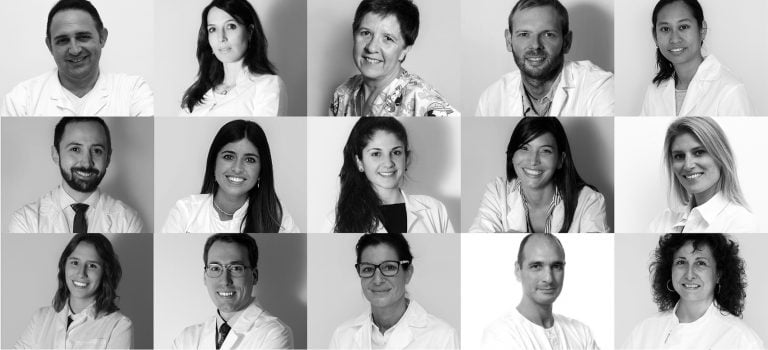 What are the most common conditions in primary care?
Our on-call doctor and other Turo Park specialists can attend a large number of pathologies. Here are the most common:

Follow-ups: Prescription renewalls or lab reports.
Diverse Conditions such as: headaches, allergy symptoms, aid on smoking cessation, sleep deprivation,
sexual problems, order renewals, psychological assistance.
Inflammations: Urinary tract infections, sore throats, occular infections, flu, cough or common colds, sinus or stuffy nose.
Skin diseases: acne, rashes, itches, insect bites, ingrown toenails.
Gastric, digestive problems: abdominal pain, diarrhea and vomiting, acute gastroenteritis, constipation, stomach pain or reflux.
In need of medical advice on other conditions ?
Get in touch with us at: contact@turoparkmedical.com we will refer you to the right specialist.