Covid vaccine program has started in Barcelona
In Spain, like in most countries in Europe, the vaccination campaign against Covid-19 began on December 27, 2020 in retirement homes. For the first phase of the vaccination plan, the Spanish government has chosen to give priority to the most vulnerable people (residents of senior homes and their carers, healthcare workers, ...). Once it is over, it will be the turn of the next group, although the government is yet to confirm who this will include.
According to polls, only 25% of Spaniards are ready to be vaccinated immediately and unconditionally. There are indeed many doubts around the vaccine, and in particular on its effectiveness and possible side effects.
To help you understand better the vaccine program in Spain, our doctors specializing in infectious diseases offer you to answer the most frequently asked questions.
Which vaccine has been approved for use in Spain?
So far, only the mRNA-BNT162 vaccine from Pfizer/BioN-Tech, marketed under the name Cominarty®, has been authorized by the European Medicines Agency. It is therefore this one that is currently used during the vaccination campaign in Spain.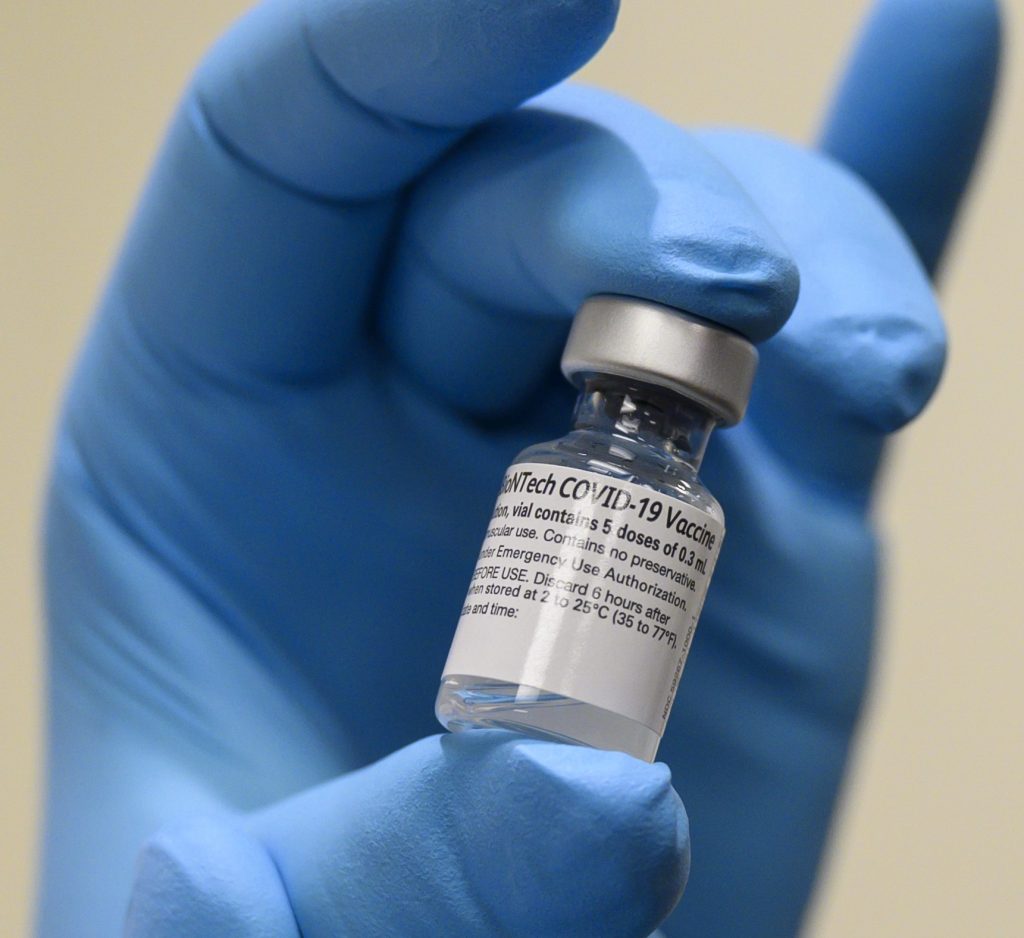 How is the coronavirus vaccination campaign organized in Spain?
Due to the limited availability of the first doses of vaccine against Covid-19 in Spain, the Catalan public health agency has established a list of priority populations:
Residents of senior homes and their carers
Front-line health-care workers
Other health-care workers
Elderly with major dependencies
The first doses of vaccine will therefore be used to immunize the populations of groups 1, then 2, and then, depending on availability, groups 3 and 4.
What is the dosing and administration form of Pfizer-BioNTech vaccine?
The vaccine is administered intramuscularly into the deltoid muscle after dilution as a series of two doses at least 21 days apart.
What are the contraindications and precautions for the covid 19 vaccine?
The Covid-19 vaccine is indicated for people 16 years of age and over, except in people who have had serious anaphylactic reactions against any component of the vaccine (active substance or one of the excipients).
Moreover, due to the lack of studies in certain specific situations, the Catalan public health agency does not recommend vaccination against Covid to the following populations:
People under 16
Pregnant or breastfeeding women
Likewise, the administration of Pfizer-BioNTech's COVID-19 vaccine should be postponed in persons with a severe illness accompanied by fever.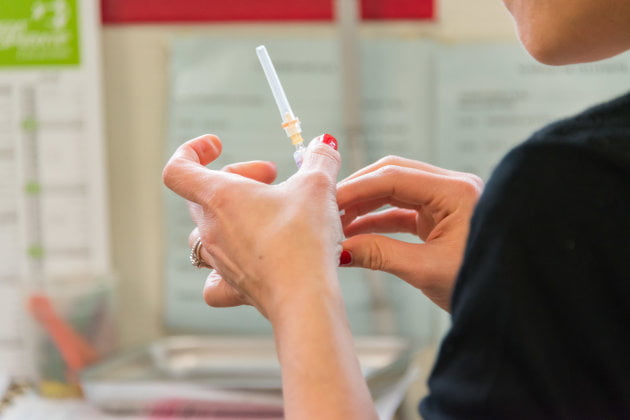 What to expect after your COVID-19 vaccination?
It is still early to know all the side effects that the covid vaccination could cause, but according to most European health agencies, these seem quite mild and should disappear within hours of the injection.
Among the most frequent, we can mention:
Pain where the vaccine was injected
Tiredness/fatigue
Headache
Chills
Muscle or joint pain
Fever
To relieve these symptoms, it is possible to take an analgesic such as paracetamol.
What do we know about the effectiveness of the Cominarty® vaccine?
Clinical trials of Pfizer-BioNTech's vaccine show efficacy of over 90% after administration of the second dose, and even over 95% in people 16 to 55 years of age.
Where to get vaccinated against Covid-19 in Barcelona?
For now, voluntary vaccination is not yet possible and vaccines are not accessible to private clinics. If you would like to be vaccinated, please do not hesitate to contact us so that we can contact you when possible.
If you have any other questions about the Covid-19 vaccine or the disease itself, don't hesitate to make an appointment now with one of our infectious disease specialists. You can also book a covid test (PCR or antigens) to get tested in Barcelona.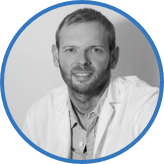 Dr. Juan Ambrosioni
Infectious Diseases and Travel Medicine Specialist
English - Spanish - Catalan - French
Check profile