Get your covid test results online in 48h or 24h *
Need to perform a Covid-19 test in Barcelona? With Turó Park Dental & Medical Center you can book an appointment and pay for your test online and then go to one of our partner laboratories to perform the test. Your results will then be sent directly to you by the laboratory within 24 to 48 hours.
What are the different covid tests and services offered by Turó Park Dental & Medical Center?
Though there are various kinds of COVID-19 tests out there, the two most common types of laboratory tests are the PCR test and the antibodies test. Turó Park Dental & Medical Center offers you the following options:
PCR test: 120 €. Valid for travelling, returning to the office, entering an institution at risk...
PCR is a molecular diagnostic test that reveals the contraction of SARS-COV-2 by an individual. Specialists perform the PCR test by taking samples using nasal swabs.
Antibodies test: 60 €. Allows detecting a previous contraction of the virus without symptoms...
The test consists of separating an antibody from its antigen. IgM and IgG are immunoglobulins produced by the immune system to protect against COVID-19.
PCR+Antibodies test: 180 €.
The two tests are done on the same day for more accuracy.
A personalized additional information, our doctors respond to your questions.
For safety reasons please don't come to the clinic; you will receive a prescription with our Laboratory's address to go and get tested anytime between Monday to Friday from 8:00am-6:00pm.
ALL TESTS ARE CARRIED OUT AT THE LABORATORY AND NOT AT THE CLINIC.
Note: Your online appointment is for the delivery of your prescription, payment and invoice only.
Once received, you can go straight to the Laboratory (closed Saturday afternoon, Sunday's and bank holidays)
If you have trouble booking online, please give us a call +34 669 562 878 and book by phone.
*Additional fee of 30€ for results in 24 hours.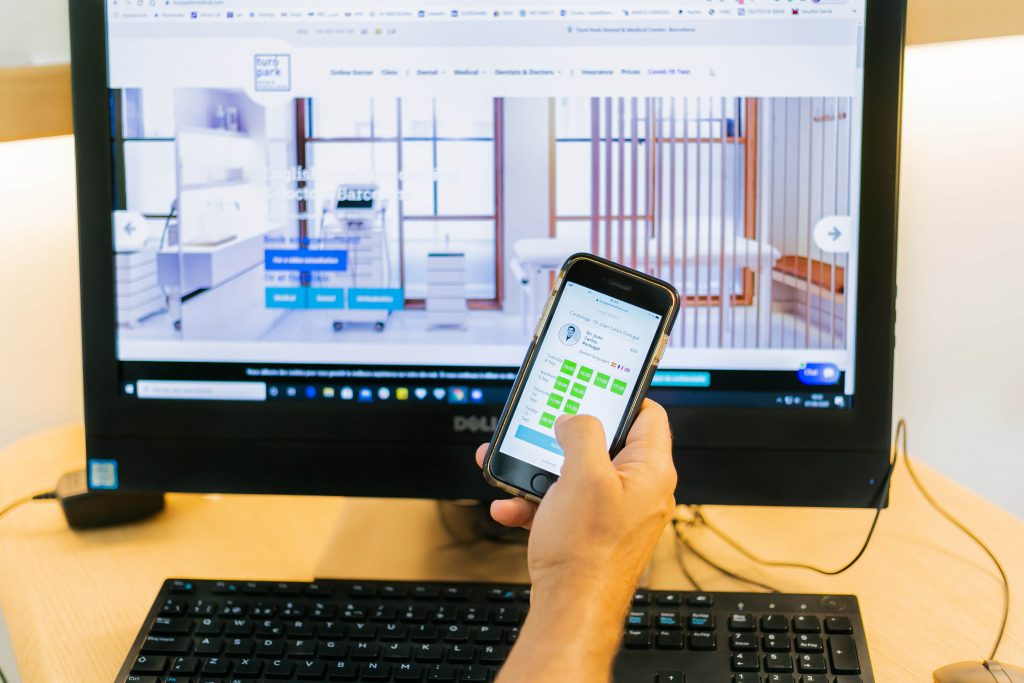 Why take a covid test?
There are several reasons that should make you want you to get tested for covid-19:
You think you have symptoms (loss of smell, loss of taste, fever, cough...).
You have been in an area or with a person at risk (gatherings...).
You will soon return to the hospital or an institution at risk.
You will soon take a transport for which a test is required.
You simply want to be screened by your own initiative.
Not everyone needs to be tested. If you do get tested, you should self-quarantine/isolate at home pending test results and follow the advice of your health care provider or a public health professional.
Where to get tested for Covid-19 in Barcelona?
If you have Covid symptoms or have been in close contact with a person that was tested positive, you need to call your primary health-care centre (CAP) as soon as possible  People from your CAP will assess your symptoms and decide whether to give you a PCR test.
Note that there is no public health option for voluntary testing at this time. So if you want to get tested even though you don't have symptoms or haven't been in contact with someone tested positive, you'll need to book an appointment with a private laboratory in Barcelona. You can also choose to book and pay for your test online with Turó Park Dental & Medical Center, and then go to one of our partner laboratories to perform the test.
In order to offer our patients a complete medical assistance, we ensure Covid-19 tests in highly qualified partner establishments. If needed, we can also provide you with an invoice.
How is a Covid test carried out in Turó Park Dental & Medical Center?
If you would like to perform a Covid test with Turó Park Dental & Medical Center, book an appointment using the online booking system above.
Choose the time slot that suits you and make your payment on our secure platform.
You will receive a confirmation by email and can go to the laboratory whose address will be specified on the confirmation at the agreed time.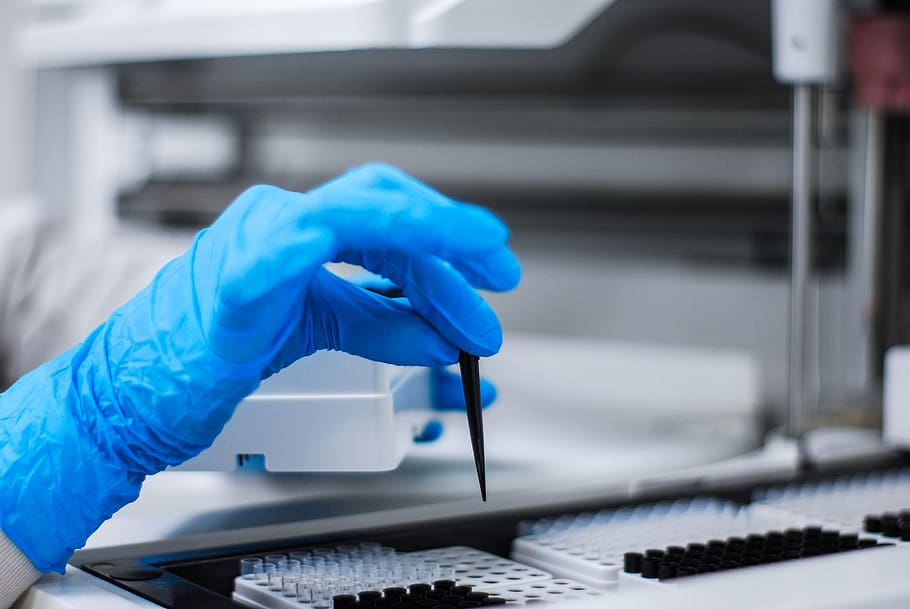 How to interpret covid test results?
There are 3 types of result you can get from a covid test:
Negative: you probably were not infected at the time your sample was collected.
Positive: you are currently infected with COVID-19.
Unclear, void, borderline or inconclusive: an unclear, void, borderline or inconclusive result means it's not possible to say if you had coronavirus when the test was done. You should get another test to be sure.
If you test positive for COVID-19, you'll have to call your healthcare provider first, stay home and separate yourself from other people in the house for 10 days. 
Why have an online doctor consultation in addition to your test?
In addition to your covid test, our specialists recommend you book an online consultation if:
You need to confirm your symptoms.
You want to learn more about how the test will be performed.
You would like psychological and informational support
Our doctors specialized in infectious diseases and general practitioners receive you by video consultation and reassure you about the process by offering you personalized follow-up.