Do you have a cyst on your body or scalp and are looking for a specialist dermatologist in Barcelona?
Sebaceous cysts are usually benign and painless, but they can be embarrassing, especially when they are very large or swollen. In this case, they can be drained or removed under local anaesthetic. The treatment will depend mainly on the symptoms experienced and the evolution of the cyst, and will be proposed by your doctor after a thorough examination.
If you wish to have your cyst examined and possibly removed, please do not hesitate to make an appointment with one of our dermatologists in Barcelona.
What is a sebaceous cyst?
A sebaceous cyst is a type of skin cyst, which is a cavity under the skin, filled with liquid or semi-solid substance. In the case of the sebaceous cyst, the cavity is filled with sebum, an oily substance that has a protective role in the skin.
Sebaceous cysts are one of the most common skin cysts and can develop in different areas of the body, including the scalp, face, neck, upper back, chest and groin.
Fast-track your treatment!
To make an appointment or speak with one of our team members, please contact us using the options below.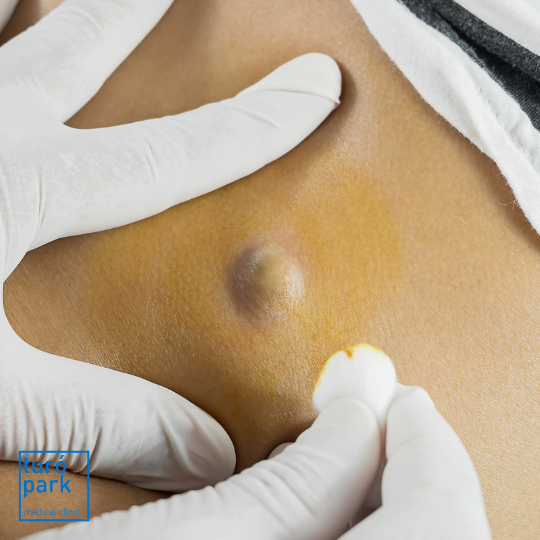 How does a sebaceous cyst form?
A sebaceous cyst forms when the sebaceous gland becomes blocked and can no longer discharge sebum normally.
This blockage can be the result of a number of factors, including a cut or injury, a skin burn, a sunburn, or an acne episode. There are no familial or hereditary factors in the formation of a sebaceous cyst.
What are the symptoms of a sebaceous cyst?
Sebaceous cysts manifest as a hard, rounded ball that can be easily identified as a skin cyst. It is usually painless, except in the case of an infection of the cyst, which then becomes red and hot, and sometimes painful.
How should a sebaceous cyst be treated?
There is no need to treat a sebaceous cyst when it is neither embarrassing nor painful. In most cases, it disappears spontaneously without the need for special treatment.
On the other hand, when the sebaceous cyst is unsightly, bothersome due to its location (subject to friction) and/or presents a risk of bacterial infection, the dermatologist may suggest treating it:
How can I prevent a sebaceous cyst?
Stress, fatigue and sun exposure are three of the main risk factors for the development of a sebaceous cyst.
If you want to prevent a sebaceous cyst from developing, we advise you to
Avoid using greasy cosmetics on the skin,
Eat a balanced diet and avoid products that are too fatty and/or too sweet,
Do not smoke,
Wear clothes made of cotton or other natural materials,
Wear clothes made of cotton or other natural materials, Ensure good personal hygiene.
We take care of your skin.
Our dermatologists welcome you for a personalized treatment of all your skin, hair and nail problems.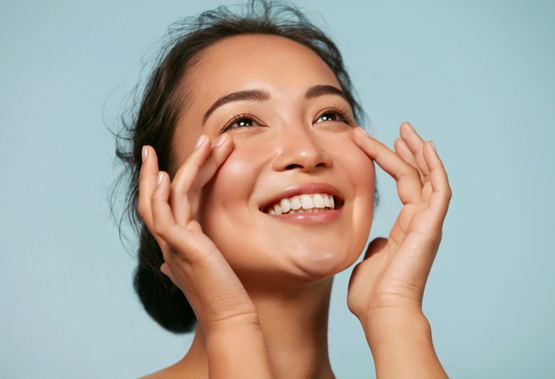 Our multilingual dermatologists