Your Barcelona Center for Oral Maxillofacial Surgery
Turó Park Dental and Medical Center offers you the most specialized dental surgery in a convenient location with English-speaking doctors, dentists, medical and office staff.
What is oral and maxillofacial surgery?
Oral and maxillofacial surgery is an internationally-recognized dental specialty focusing on the diagnosis and treatment of diseases, injuries and abnormalities of the face, mouth, teeth and jaws.  The surgical procedures oral and maxillofacial surgeons perform include:
wisdom teeth removal
correction of jaw abnormalities
the placement of dental implants
treatment of jaw cysts and tumors
bone grafts
treatment of facial fractures and deformities
An oral and maxillofacial surgeon is one of the most highly-trained medical professionals.  These doctors first obtain a university degree in dental medicine before completing specialized training in oral and maxillofacial surgery.  This training typically consists of 5-7 years of hospital internships, residencies and optional specializations in plastic surgery, general surgery, orthopedics, or neurosurgery for example.  An oral maxillofacial surgeon collaborates with Ear, Nose and Throat (ENT) doctors, dentists, orthodontists or pediatricians.
Oral and maxillofacial surgery services at your Turó Park Dental and Medical Center
The English-speaking specialists in oral and maxillofacial surgery at our conveniently-located Barcelona clinic perform the following procedures:
Wisdom teeth extraction
Most people have four wisdom teeth (two in their upper jaw and two in the lower jaw), but some may have more or less, or even none at all.  Wisdom teeth grow in somewhere between ages 17 and 25 years old.
Wisdom teeth need to be removed by an oral maxillofacial surgeon when lack of space or poor positioning pushes other teeth in your mouth out of a healthy alignment.  Sometimes wisdom teeth do not fully grow out of the gums or can remain completely embedded in the jaw bone (impaction).  This can cause later dental and oral health problems such as:
Pain
Cysts
Damage to other teeth
Infections, cavities, and gum disease
We recommend regular dental visits to monitor the status of your wisdom teeth.  If teeth are extracted earlier on, some of these problems can be avoided.  Also, doing the surgery before the wisdom teeth roots have completely formed reduces some of the risks of surgical complications, reduces the pain and length of recovery.
Our English-speaking Oral Maxillofacial Surgeon prefoms your widsom-teeth extraction right in the convenience of our comfortable Barcelona clinic, ​​under local anesthesia, with or without intravenous conscious sedation (medication to control anxiety).  We use the latest techniques and medications to ensure you experience the least amount of pain and the fastest recovery possible.
Dental Implants
Dental implant surgery is a procedure that replaces tooth roots with metal, screwlike posts and replaces damaged or missing teeth with artificial teeth that look and function much like real ones.  Dental implants reduce the risks of cavities and damage to adjacent teeth.  With dental implants you can avoid dentures and improve appearance, ability to chew effectively and to speak clearly. There are several solutions to replace a missing tooth, but implant placement is by far the most innovative and effective technique. Performing this operation in your Turó Park clinic in Barcelona is choosing a treatment that is well done, comfortable, and more economical than in France. To find out more about this operation, at your Turó Park Dental and Medical center, click here.
Sinus Lift Surgery
The sinus lift or augmentation is a surgical procedure that increases, by bone grafting, the thickness of the maxillary bone (the bone of the upper jaw) adjacent to the premolar and molar teeth.  Your Turo Park dentist may advise this procedure to help build a stronger foundation (like a building foundation) for a dental implant or to improve your jaw strength and ability to chew.
Piezosurgery
Piezosurgery is a new surgical technique that uses ultrasound to cut through bone. This precise surgery is minimally invasive, which means that it causes very little damage to soft tissues surrounding the bone surgery site (mucosa, vessels, nerves, membranes).  Turo Park's Oral Maxilofacial surgeon uses this revolutionary surgical technique in the placement of dental implants, offering your the most successful surgical procedure with the lowest risk of complications, pain, or difficulties recovering.
Orthognathic surgery
Orthognathic surgery is an operation which makes the bones of the upper jaw and jaw "straight" in order to recreate the normal positioning of your teeth.  This procedure can help improve a person's appearance in addition to helping them chew better, breathe more easily and speak more clearly.
Why choose Turó Park Dental & Medical Center in Barcelona for your Oral Maxillofacial Surgery?
1- Expert, high-quality specialty care
Our clinic's team of oral and maxillofacial surgeons, orthodontists, dentists and medical doctors all work collaboratively to provide you with comprehensive, successful, and quality care.  Our clinic is equipped with the latest high-tech equipment in our modern, comfortable out-of-hospital practice setting.
2- Convenience and efficiency
We know how busy you are and how difficult it can be to schedule time for dental appointments, procedures, and recovery.  We work to minimize the amount of time you need to spend at our office, eliminating waiting times and reducing follow-up visits.  We offer online booking and our English-speaking office staff are available to answer any questions, particularly if you are from a foreign country.
 3- Affordable dental care in a desirable location
Spain has become a popular destination for dental tourism for good reason.  Higher surgical costs in other countries such as France, make high-quality, specialty dental care more accessible in Spain.
With its modern, international airport, beautiful and historic tourist attractions, world-class shopping and restaurants, Barcelona is an attractive destination.  Our cutting-edge medical center is conveniently located in one of the most beautiful areas of the city. You can easily combine your medical appointment with a visit to Cataluña's capitol city.  We are here to help you organize your stay.
Our English-speaking office staff can help to explain the costs of procedures, insurance coverage or reimbursement procedures depending on which country you are from and what type of insurance you have.  You can also find more information about insurance and reimbursement policies on Turó Park Dental Center's website.
Do not hesitate to contact us by email or by phone (+34 932 529 729), if you need more information.  Our English-speaking surgeons, dentists, and office staff welcome any questions you may have.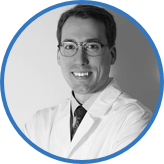 Dr. Alejandro Mazarro
Maxillofacial Surgeon
English - Spanish - Catalan - French
View profile
You need a dentist ?
Contact us to get a quick appointment!