Are your looking for an English-speaking ENT specialist in Barcelona?
An ear, nose and throat or ENT specialist is a doctor who specializes in ear, nose and throat disorders. He can be called upon to treat a constantly broken voice, repeated ear infections, hearing loss, dizziness, sleep apnea, and tinnitus in adults and children.
The general practitioner will usually refer you to an ENT specialist, but it is also possible to consult an ENT specialist directly if necessary.
If you need to consult an ENT specialist in Barcelona, do not hesitate to book an appointment now with one of our specialists.
Fast track your treatment
To book an appointment or speak with one of our friendly team, please get in touch using the options below.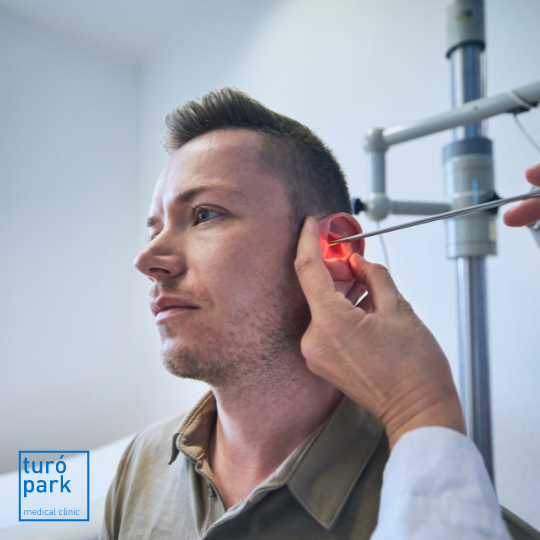 Our ear, nose and throat services
Hearing problems
Hearing problems are a wide range of conditions that can severely handicap everyday life if not treated properly. Fortunately, there are solutions.
Voice disorders
Voice disorders primarily affect people who use their voice a lot, especially in a professional context, but they can also affect all types of people.
Respiratory allergies
Our ENT specialists are well aware of the restrictive consequences of allergic rhinitis and asthma. They will provide you with a treatment adapted to your ailments and your environment.
Rhinitis
There is not just one rhinitis but many. The best known is allergic rhinitis, better known as "hay fever". If you regularly suffer from rhinitis, do not hesitate to make an appointment with our specialist.
Feminisation of the voice
Does your voice not correspond to you? Depending on your expectations and your situation, different therapeutic treatments can be proposed to you to feminise your voice.
ENT problems are common.
Don't let them ruin your life!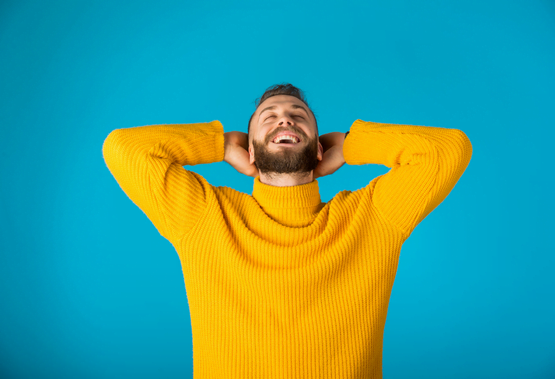 Why consult an ENT specialist in Barcelona?
Whether you live in Barcelona or are just passing through, if you suffer from an ENT disorder, it is important that you consult a specialized doctor quickly to relieve your symptoms and avoid complications. Most ENT diseases can be treated quickly, but some can have irreversible consequences, so it is important to act quickly.
Many diseases and anomalies can be treated by an otolaryngologist since all organs of the ENT sphere can be affected by congenital malformations, tumors, infections or inflammations, trauma or injuries, degeneration (especially deafness), paralysis (facial, laryngeal), allergies, but also, indications for plastic and aesthetic surgery of the face and neck.
An ENT specialist doctor is specialized in pathologies related to hearing, voice, breathing, smell, taste, balance, sleep disorders, and facial aesthetics and can diagnose and treat the following conditions in both children and adults :
Sore-throat
Otitis
Sinusitis
Rhinitis
Laryngitis
Rhinopharyngitis
Tinnitus
Hearing loss
Tonsillitis
Thyroid problems
And many others...
How does an ENT consultation at Turó Park Clinics work?
In order to make a diagnosis and identify the cause of the problem, the specialists at Turó Park Clinics always begin the consultation with a thorough interview to find out the nature of the problem, when and how it started, and the degree of discomfort it causes. They also ask about the patient's personal and family history.
They then carry out a clinical examination of the organs in question, using instruments adapted to the nose, ears or throat (spatulas, otoscope, fiberscope, etc.), and may prescribe additional examinations (X-rays, for example).
Depending on the problem and the treatment to be given, the ENT specialist may propose different types of treatment, such as medication, surgery or the use of prostheses or implants, as well as rehabilitation.
How do you prepare for your ENT appointment?
Before going to your appointment, remember to collect your test results, X-rays or any document that could be useful to the doctor in making his or her diagnosis (health record if you are a child). Also, remember to note your symptoms precisely, in terms of sensation, duration and frequency. This will make it easier for you to explain the purpose of your visit to the ENT specialist.
If you have a family history of ENT conditions, don't hesitate to ask your family for details to give your doctor as much information as possible.
Finally, relax! ENT consultations are indeed painless and safe for the patient.
Our Team of English-speaking ENT specialists
Medical societies and organisations