The ENT specialist deals with conditions affecting the ear, nose, and throat (ENT) region. Our Barcelona Ear Nose and Throat doctors have thorough knowledge of the workings of the head and neck region.
The ENT doctor is able to diagnose conditions such as ear infections, tinnitus, congenital ear conditions, sinusitis, rhinitis, laryngitis, asthma, problems with smell and allergies.
Our English Speaking Ear, Nose and Throat Service in Barcelona
Allergies
Rhinitis
Otitis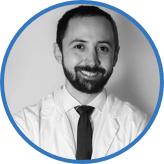 Dr. Eduardo Lehrer
English Speaking ENT Specialist in Barcelona
Catalan - Spanish - English
See profile
You need a doctor?
Meet our doctors or contact us to get a quick appointment!