Are you looking for a dentist in Barcelona to treat your cavities?
A cavity is a decayed area in a tooth caused by the breakdown of tooth structure. It is also known as dental caries or tooth decay. Cavities are typically formed when plaque, a sticky film of bacteria, interacts with sugars and starches from food, producing acids that attack the tooth enamel.
While dental caries are very common and affects both baby and permanent teeth, they tend to affect the molars and premolars, which are more difficult to clean when brushing.
It is important to know that cavities never heal spontaneously and that a visit to the dentist is essential to treat the cavity and avoid possible complications.
What are fillings of cavities or decayed teeth?
The filling process is a set of techniques that use various materials to repair a decayed or damaged tooth, restoring its function and normal shape.
In addition, it prevents the progression and aggravation of caries or cavities, since it involves the removal, or filling, of the empty spaces that encourage the development of bacteria and further decay.
Fast track your treatment
To book an appointment or speak with one of our friendly team, please get in touch using the options below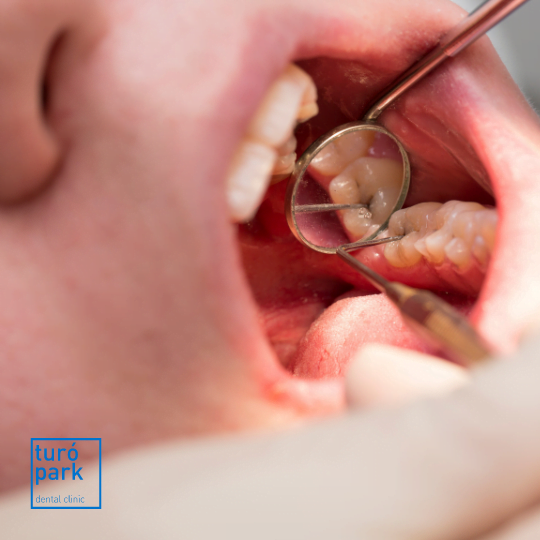 Different techniques of obturation and fillings
Filling techniques vary according to the material used to perform the operation. The main ones are composite, amalgam and glass ionomer cement. All have their advantages and disadvantages.
When choosing the material, the dentist takes into account different parameters, such as the location of the filling, the condition of the damaged tooth, allergies and the patient's budget.
At Turó Park Clinics in Barcelona, your dentist will be able to explain the reasons for their choice, which will be made after a careful examination of your mouth. An X-ray may be necessary, but it is not systematic.
Some of the most commonly used materials are:
What to expect when a filling is performed?
When the dentist performs a filling, they first remove the decay, then clean the cavity created and fill it with the chosen material. The operation is usually performed in a single session.
The different stages of the treatment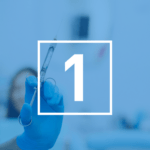 Step 1: Local anesthesia
At the beginning of the filling procedure, a local anesthetic may be used to numb the area around the tooth. It should be noted that this is not always done systematically.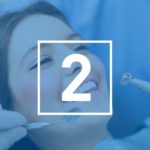 Step 2: Cavity removal
The dentist drills through the enamel to remove the cavity.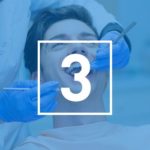 Step 3: Tooth preparation
Once the decay has been removed, the dentist shapes the space so that the filling can be inserted. The dentist may apply an acid gel to the tooth before the filling is placed.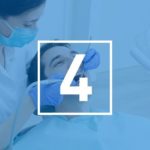 Step 4: Insertion of the filling material
In the case of a composite filling, the dentist will proceed with the polymerization of the product (hardening of the composite with blue light).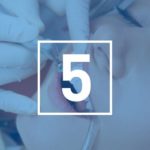 Step 5: polishing
Once the filling is done, the dentist polishes the tooth to a perfect finish.
What you need to know after a dental filling
It is normal to experience tooth sensitivity after a filling treatment. Teeth may be sensitive to pressure, air, sweets, heat or cold. This sensation takes one to two weeks to disappear after the tooth has gradually adapted to the new restoration. If sensitivity persists after this time, it is advisable to return to your dentist.
Durability
Dental restorations are usually very durable and remain in good condition for many years. Some fillings can last up to 15 years or more. But, although they are usually very strong, they are not permanent and will eventually need to be replaced. That is why it is important that you visit your dentist at Turó Park Clinics in Barcelona regularly, as he or she will carefully examine your fillings (with or without X-rays) to check their condition and decide if they need to be replaced.
Early replacement
There are several reasons for early replacement of a filling, such as cracks or percolation. This premature wear is due to several factors, such as grinding or clenching of the teeth (bruxism).
It is very important to replace these defective fillings quickly, as bacteria and food bits can get under a cracked or permeable filling. Since it is impossible to clean there, bacteria grow on the food pieces and produce the acid that causes cavities.
Good habits
Good oral hygiene care combined with good eating habits and regular visits to your Turó Park Clinics dentist will help you keep your new restorations and enjoy a beautiful smile for a long time.
Don't treat cavities lightly!
The dentists at Turó Park Clinics are available to treat your cavities and give you preventive advice.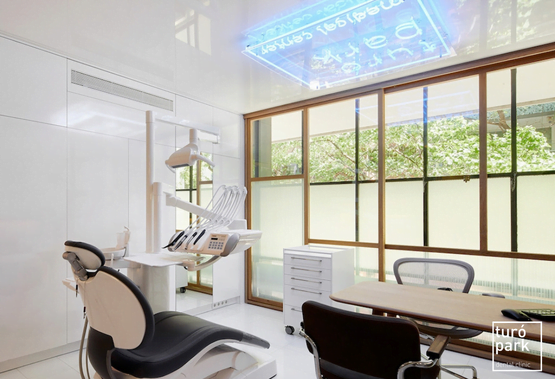 Our English-speaking dentists
Dental societies and organisations
Have a look to the financing options
Don't worry, we take care of everything!