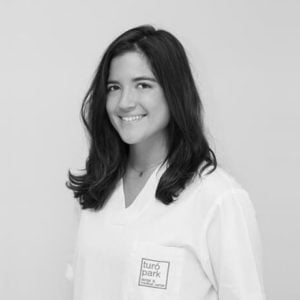 Dr. Victoria Sansalvador, is a specialized endodontist currently working in Barcelona. She completed the three year European Master in Endodontics at the International University of Catalonia. Studying a full three year master's degree and experience gave her a solid formation in endodontics, diagnosis and apical surgery, and has allowed her to develop her technical skills, for which she has always felt a great passion.
Dr. Victoria Sansalvador firmly believe that good planning is the key to success. In Turo Park Medical Center, Dr. Victoria Sanslavador collaborates with professionals who share the same philosophy, looking for the best treatment for each patient.
Discover the reviews on this Doctor and leave yours.