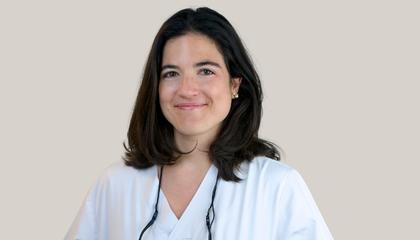 Dr. Victoria Sansalvador
Endodontist
English - Spanish - French
Treat and prevent dental infections
Conserve and save the teeth
Treatments under microscopic augmentation
Book an Appointment
Discover more about me
Dr. Victoria Sansalvador, is a specialized endodontist currently working in Barcelona.
She applies the ultimate techniques, doing all treatments under microscopic augmentation for optimal results. Endodontics are all the dental treatments focused on preventing and healing periapical infections to conserve and save teeth. Treatments can go from root canal treatment and retreatment, vital pulp therapy and apical microsurgery.
A determined and conservative dentist, her aim is to provide the best treatment for each patient.
Education
Graduated in Dentistry at the International University of Catalonia, Dr. Sansalvador is specialised in Endodontics. She completed the three year European Master in Endodontics at the International University of Catalonia. Studying a full three year master's degree and experience gave her a solid formation in endodontics, diagnosis and apical surgery, and has allowed her to develop her technical skills, for which she has always felt a great passion.
Discover the reviews on this Doctor and leave yours.
Universities and medical societies
As specialist member of the European Society of Endodontology with a European Master of Endodontics, Dr. Victoria Sansalvador firmly believes that good planning is the key to success.
Schedule an appointment with Dr. Victoria Sansalvador