Travel health advice is extremely important when visiting specific countries. Our travel health clinic in Barcelona is your one-stop shop for all your travel health requirements and holiday vaccinations.
Our Barcelona travel medicine and vaccination center specialists have in-depth knowledge of infectious diseases and can provide customized advice and disease prevention for all those travelling to far-off countries.
Our English Speaking Travel Medicine Service in Barcelona
Routine immunizations
Vaccines for travel
Malaria Prevention
Dengue prevention
Lab test services
We do not offer services for yellow fever, Japanese encephalitis and rabies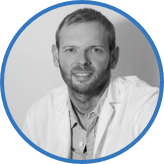 Dr. Juan Ambrosioni
English Speaking Specialist in Infectious Diseases and Travel Medicine in Barcelona
Spanish - English - French
See profile
You need a doctor?
Meet our doctors or contact us to get a quick appointment!