Your infectious diseases and travel medicine specialist in Barcelona
Infectious diseases are caused by pathogenic microorganisms such as bacteria, viruses, parasites or fungi. An infectious diseases doctor is the specialist involved in the treatment of all infectious processes such as HIV, hepatitis, infections in immunocompromised hosts, tropical diseases, sexually transmitted infections and bacterial infections such as recurrent urinary tract infections, skin infections and all other types of contagious and transmitted diseases, including COVID-19.
Travel medicine is a medical specialty that has recently emerged, mainly due to the increasing frequency of international travel, notably to tropical areas.
Travel health advice is extremely important when visiting specific countries. Our Travel Medicine unit in Barcelona is your one-stop shop for all your health and vaccination needs during your vacation.
Our specialists have a thorough knowledge of infectious diseases and can provide personalized advice and disease prevention in English to all those traveling to faraway countries.
What is travel medicine?
Travel medicine is a medical specialty dedicated to the prevention and management of health problems of international travelers.
The role of travel medicine is multi-faceted:
Inform the traveler of the risks involved;
Preparing them for their trip (jet lag, motion sickness, etc.);
Propose preventive measures adapted to the traveler's situation (vaccinations, mosquito nets, prophylaxis for malaria or other diseases, etc.);
Take care of the traveler on his return in the event of any pathological problems.
Some vaccinations (typhoid fever, hepatitis A or B, yellow fever, rabies or Japanese encephalitis, for example) are only given in specialized centers after consultation with a travel doctor. Some can only be given in Centers of the Public Sector (public hospitals). Do not hesitate to contact us for more information.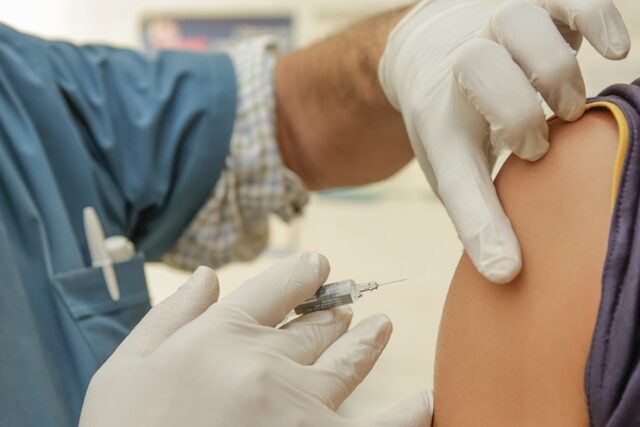 What are the main diseases affecting travelers?
Some of the major traveler's illnesses include :
Traveler's diarrhea: it is mostly related to the consumption of soiled food (e.g., unwashed fruits and vegetables) or soiled water and usually does not lead to complications.
Diseases transmitted by mosquito bites such as malaria, dengue fever and chikungunya for example.
Note: these diseases are particularly common among travelers, but others have become rarer thanks to vaccines.
What vaccinations should I have before a trip?
To preserve your health while traveling, it is sometimes necessary to get vaccinated, protecting against diseases with sometimes severe complications. In some cases, vaccination is even mandatory to be able to return to a foreign country.
Some of the most common vaccinations required for international travelers include :
Yellow fever vaccine (tropical regions of South America and Africa);
Japanese encephalitis vaccine, for certain Asian and Oceanian regions;
Typhoid fever vaccine and Hep A, for all stays in precarious hygienic conditions;
Tick-borne encephalitis vaccine, for certain regions of Europe and Asia;
To find out which vaccinations are required for your destination country, there are some web pages where you can consult such as the yellow book of American CDCs).  Nevertheless, it is highly recommended seeking medical advice, particularly when going to the tropics, or in persons with co-morbidities or more susceptible (elderly, immunocompromised).
What to do in case of emergency during a trip?
In case of health problems during a trip, the best thing to do is to consult a doctor quickly. Care can often be given on the spot, especially for traveller's diarrhea, but a medical repatriation is sometimes necessary: consular services can be directly notified by the patient's insurance.
In the event of a small problem, you can also opt for a videoconsultation for quick advice and possibly an electronic prescription. All doctors at the Turó Park Dental & Medical Center Clinic offer online consultations. Click here for more information about teleconsultation!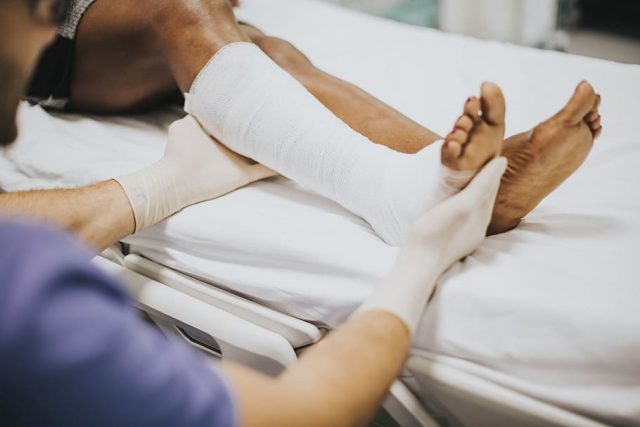 What are the differences between travel and infectious diseases?
Travel medicine encompasses infectious diseases, their treatment and prevention. Indeed, the Infectious and Tropical Diseases Department takes care of patients with acute or chronic infections, as well as patients with fever or symptoms upon return from a stay in a tropical area.
Our field of expertise is therefore represented by complex infections (endocarditis, sepsis, osteo-articular infections, infection on equipment...), chronic viral infections (HIV infections), communicable diseases (tuberculosis, viral infections...), vector-borne diseases (Lyme disease, anaplasmosis, arbovirosis...), immuno-suppressed infections, parasitic infections (malaria...), sexually transmitted infections,  zoonoses (infectious diseases transnmitted from animals), tropical diseases (malaria, dengue, zika), COVID-19,  etc.
What are infectious diseases?
Infectious diseases are caused by pathogenic microorganisms such as bacteria, viruses, parasites or fungi. These diseases can be transmitted, directly or indirectly, from one person to another. Zoonoses are infectious diseases in animals that can be transmitted to humans.
It should not be forgotten that they are also called tropical diseases, those diseases that are found only or mainly in the tropics. In practice, we refer to infectious diseases that occur in hot and humid climates, such as malaria, leishmaniasis, schistosomiasis, onchocerciasis, lymphatic filariasis, Chagas disease, African trypanosomiasis or dengue fever.
Since 2020, Covid-19 is also part of these infectious diseases affecting all countries of the world.
Interdisciplinary counselling service for infectious diseases
In addition to monitoring vaccination and treatment of infectious and tropical diseases, our infectious disease specialists also offer an interdisciplinary consulting service for other doctors, companies, colleagues...
This service is billed at 60€ per consultation to a colleague (20 minutes) and allows us to take care of a patient in its entirety: intra-hospital orientation, additional diagnostic tests and management of comorbidities in ambulatory care, initial therapeutic measures, etc.
You need a doctor?
Meet our doctors or contact us to get a quick appointment!