Do you want to improve the radiance, texture and elasticity of your skin with intense pulsed light (IPL)?
As we age, skin cell renewal slows down. The skin loses its thickness, firmness and especially its elasticity.
Fortunately, today it is possible to give the skin a younger appearance and improve its texture, effectively healing and regenerating it from within with IPL photorejuvenation. Turó Park Clinics is equipped with the latest generation of equipment, the Nordlys™ laser, to perform photorejuvenation treatments and thus reduce wrinkles and fine lines, significantly improve skin firmness, and restore radiance to the complexion.
If you would like to improve the appearance of your skin, make an appointment now with one of our English-speaking specialists for a personalised study.
Treatment information
Information about IPL photorejuvenation

| | |
| --- | --- |
| Duration of treatment | 30 min |
| Recovery | 2 weeks |
| Results | Long-lasting |
| Effects | After a few days |
| Anaesthesia | Not necessary |
| Price | From €200 |
Speed up your treatment!
To make an appointment or speak with one of our team members, please contact us using the options below.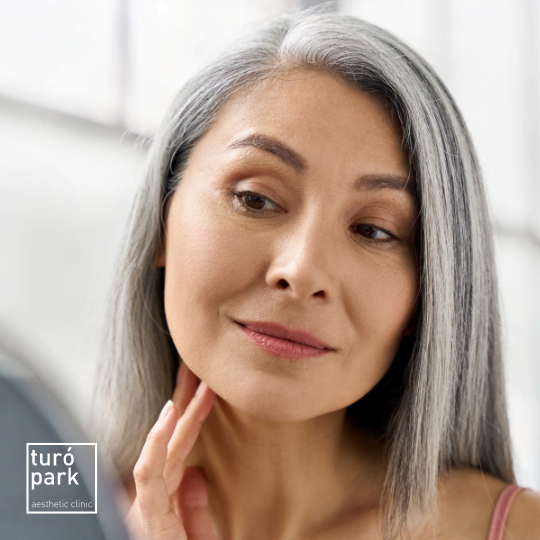 What is photo-rejuvenation?
Photo-rejuvenation, or photorejuvenation, is a non-invasive aesthetic medicine technique using IPL (Intense Pulse Light) to improve skin texture and pigmentation.
The photo-rejuvenation device emits very intense pulses of light to target two natural substances in the body: melanin, found in age spots, and haemoglobin, found in diffuse redness. When the cells containing these two substances are exposed to the appropriate light, they heat up and are destroyed in a thousandth of a second.
In addition to brightening the skin, IPL stimulates collagen production and tightens pores, smoothing and evening out the skin over several sessions.
IPL photo-rejuvenation can therefore give a more youthful appearance to the skin of the face, neck, décolleté or hands.
Who is IPL photo-rejuvenation for?
Photo-rejuvenation is an excellent option for those looking to rejuvenate gently while avoiding injections and surgery.
Specifically, this treatment is ideal for men or women showing signs of skin ageing:
Give your skin a new lease of life!
The aesthetic medicine specialists at Turó Park Clinics offer you a free initial consultation to find out which options best suit your needs and expectations.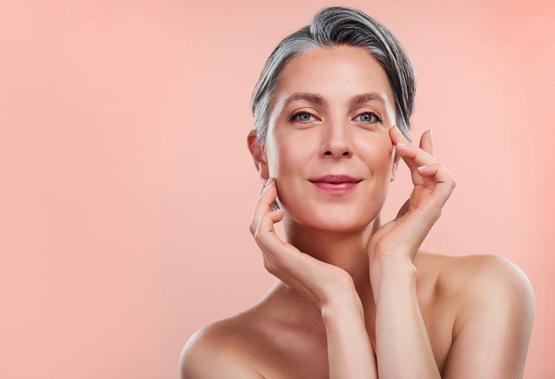 How does an IPL photo-rejuvenation session work?
Several sessions are necessary to improve the skin and the complexion. They will allow the gradual stimulation of natural collagen, leaving the epidermis intact and allowing the resumption of normal activities immediately after the session, without additional precautions.
During a pulsed light session, your eyes will first be protected with glasses and a cold gel will be applied to your skin. The doctor will then pass the device over the areas to be treated and you may feel a slight heat from the pulses of light, but the treatment is painless.
As the light passes through the epidermis without damaging it, it creates heat in the dermis, acting on three targets of particular interest for skin rejuvenation:
Capillaries, to reduce redness and red spots,
Melanin pigments, to erase brown spots and even out skin tone,
Fibroblasts, cells that produce new natural collagen, and the collagen itself by promoting its contraction, which will firm the skin.
After the treatment, your skin may become slightly redder. The pigment spots will darken for a few days before disappearing from the surface of your skin. This treatment does not require any recovery time, so you can return to your normal activities and facials straight away.
Our laser and pulsed light specialists