Are you looking for a cellulite treatment specialist in Barcelona?
Cellulite is a deposit of fat located under the skin, superficially. And although it can cause insecurity, it is a normal physiological phenomenon. Cellulite mainly affects women, especially on the thighs and buttocks, but it does not necessarily have to do with being overweight, and it can be difficult to get rid of.
If you want to get rid of cellulite, don't hesitate to seek the help of health professionals who will offer you treatments adapted to your needs and the type of cellulite you have. The medical team at Turó Park Medical center is at your disposal to offer you a multidisciplinary and personalized approach.
What causes cellulite?
Cellulite is a complex phenomenon that results from a change in the structure of adipose tissues and translates into an excessive accumulation of fat in the deep layers (reserve layers) of the skin. It appears on specific areas of the body (back of the thighs, buttocks, stomach, upper arms) and has no health consequences. However, it can cause discomfort, local pain and insecurity.
Cellulite mainly affects women: nearly 9 out of 10 women are affected at some point in their lives, compared to only 1 out of 50 men. Contrary to certain preconceived ideas, cellulite is rarely caused by being overweight, even if this can make it more apparent.
In fact, the causes of cellulite are multiple and include:
Heredity
Sex hormone levels (estrogen)
Obesity
Stress
Slow metabolism
It is also important to know that cellulite is aggravated by blood and lymphatic circulation disorders as well as a sedentary lifestyle.
What are the different types of cellulite?
There are three different types of cellulite, which can sometimes be combined:
This type of cellulite is mainly related to a problem of water retention in your body. This water retention causes poor venous and lymphatic circulation.
Adipose cellulite is a thickening of the superficial layer of adipose tissue in key areas such as the thighs, buttocks, and arms.
This is the most common form of cellulite.
Fibrous cellulite is painful to the touch. It is the result of a hardening of our body's collagen, which traps fat cells and toxins and makes them difficult to eliminate.
It is an old cellulite deeply installed in the tissues.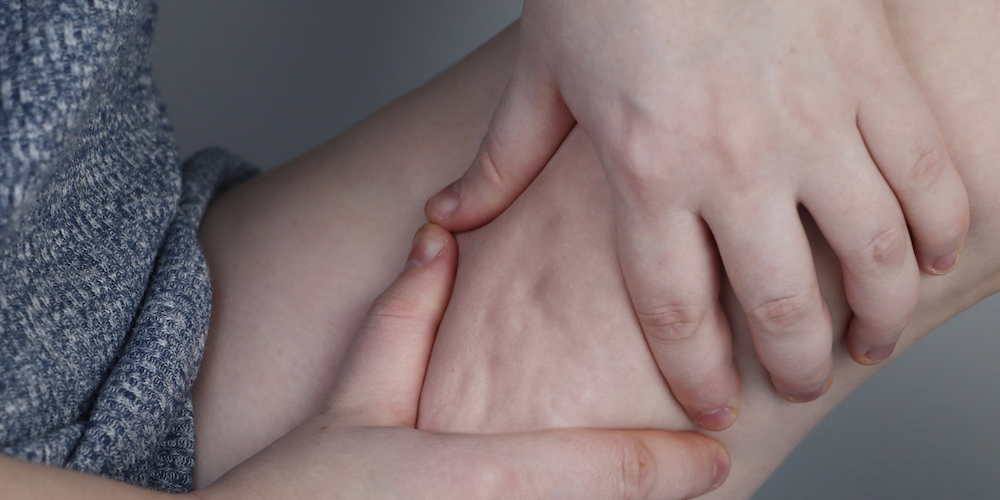 How to get rid of cellulite?
It is impossible to completely eliminate cellulite. However, specialists recommend acting on several fronts at the same time in order to obtain the greatest possible effect on cellulite.
Your diet
To avoid or reduce the appearance of cellulite skin, it is important to avoid excess salt and sugar, which contribute to water retention and tissue engorgement. The ideal is to adopt a balanced diet, rich in fiber, and to stay well hydrated.
You can also consume "detox" foods such as guarana, green tea or cherry stems in the form of food supplements.
To review your diet and start an anti-cellulite program, you can contact our English-speaking nutritionist for an initial telephone interview.
Physical activity
Sport is another asset to get smoother skin. On the one hand, cardio activities (such as running, biking or aquagym) will allow your body to eliminate excess fat, on the other hand, weight training will strengthen muscle tone and improve blood circulation.
Massages
Anti-cellulite massages, and in particular palpate-rolling or lymphatic drainage, will also help you stimulate venous and lymphatic circulation, activate natural lipolysis and improve the appearance of the skin.
Performed regularly according to an adapted protocol, they can give satisfactory results. Do not hesitate to contact our physiotherapists for more information.
Aesthetic treatments
When dietary measures, physical activity and massages are not enough, certain aesthetic treatments can help to get rid of encrusted cellulite. This is particularly true of liposuction, which is performed in the operating room under local or general anesthesia.
Liposuction has the advantage of mechanically removing fat cells. These are actually removed (sucked out) and cannot be returned.
It is indicated to eliminate localized fatty deposits in specific areas that are resistant to sports, diet or weight loss.
Do not hesitate to make an appointment with one of our cosmetic surgeons for a personalized assessment.
Our aesthetic medicine specialists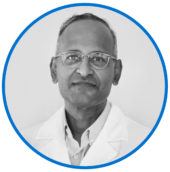 Dr. Lloyd Nanhekhan
Plastic, aesthetic & reconstructive surgeon 🇫🇷 🇬🇧 🇩🇪 🇳🇱
Aesthetic and reconstructive surgical treatments
Reconstructive microsurgery
Cosmetic procedures: aesthetic breast surgery, abdominoplasty, botox etc
See their profile
Services of Turó Park Aesthetic Clinic