Are you looking for an English-speaking cosmetic surgeon in Barcelona?
At Turo Park Medical Center our English-speaking specialist offers you the latest cosmetic and plastic surgery medicine techniques:
Facial treatments:
Facial rejuvenation:
Body contouring:
Breast enhancement surgery:
Hair treatments:
We focus on improving your well-being by improving your appearance without major surgery, downtime or recovery.  Now, new injectable substances and cutting-edge techniques allow you to modify your figure or erase your wrinkles in just a few minutes or a few sessions.
So take care of yourself, you deserve it!
Feel free to contact us for more information about private insurance reimbursement.
What is aesthetic medicine?
This field of cosmetic medicine strives to improve or correct your appearance. Aesthetic medical procedures are non-invasive (do not involve surgery). Examples of aesthetic procedures include Botox® and hyaluronic acid injections, laser treatments, skin peels and hair removal. Usually, you are able to return to your normal activity the same day as your procedure.
One of the most used cosmetic procedures, Botox® is injected into various sites to reduce the appearance of wrinkles and aging. Often local anesthesia is not even necessary and results can usually be seen within a few minutes.
Because your body absorbs Botox® over time, people typically need to return for repeat injections 2-3 times a year to avoid the reappearance of the treated wrinkles.
Side effects are rare and reported symptoms after injections include occasional redness, soreness at the injection site and rarely blisters.
Pregnant women and people on certain antibiotics or medications can not receive Botox®.
Nicknamed the skin's "cement," hyaluronic acid by its very nature, absorbs water, and fills spaces between skin cells. This regenerates your skin, creating a smooth and radiant appearance. When injected into the lips, face, and neck, hyaluronic acid fillers can be used to restore fullness to cheeks, lips and face. It can also be used to treat upper lip lines, surface lines, deeper wrinkles and folds. Depending on the area treated, results can last up to 8-15 months, but are not permanent and repeat injections are needed to maintain the effect. Usually pain-free some patients experience mild, temporary bruising after the injections.
This molecule therefore has the function of hydrating and protecting the skin from external aggressions. Its use is recommended to fight against dehydration of the skin, responsible for a dull complexion, dry skin or even loss of vitality. Using hyaluronic acid therefore allows continuous hydration of the skin, throughout the day. Hydration is the basis of healthy skin, the progressive action power of hyaluronic acid will therefore preserve the health capital of the skin's beauty and make it radiant.
Through the application of medical-grade chemical solutions to your face, microdermabrasion peels off the top layers of your skin, to reveal healthier, younger-looking skin. With 3 different levels of treatment: soft, medium and deep, we offer you customized results. The weakest peel will allow you to restore radiance to your face, the strongest to hide deeper skin blemishes such as some scars, rosacea and small wrinkles.
Microdermabrasion removes any dead cells at the outermost layer of your skin and stimulates the renewal of your skin. Facial peeling should only be performed by a doctor to ensure your comfort, safety and the results you desire. Our physicians prefer superficial or medium peels, using peels with a lower chemical concentration, repeated over more sessions for better results. The recommended treatment plan is 4 sessions spaced 15 days apart. For best results, facial peeling should be repeated once a year.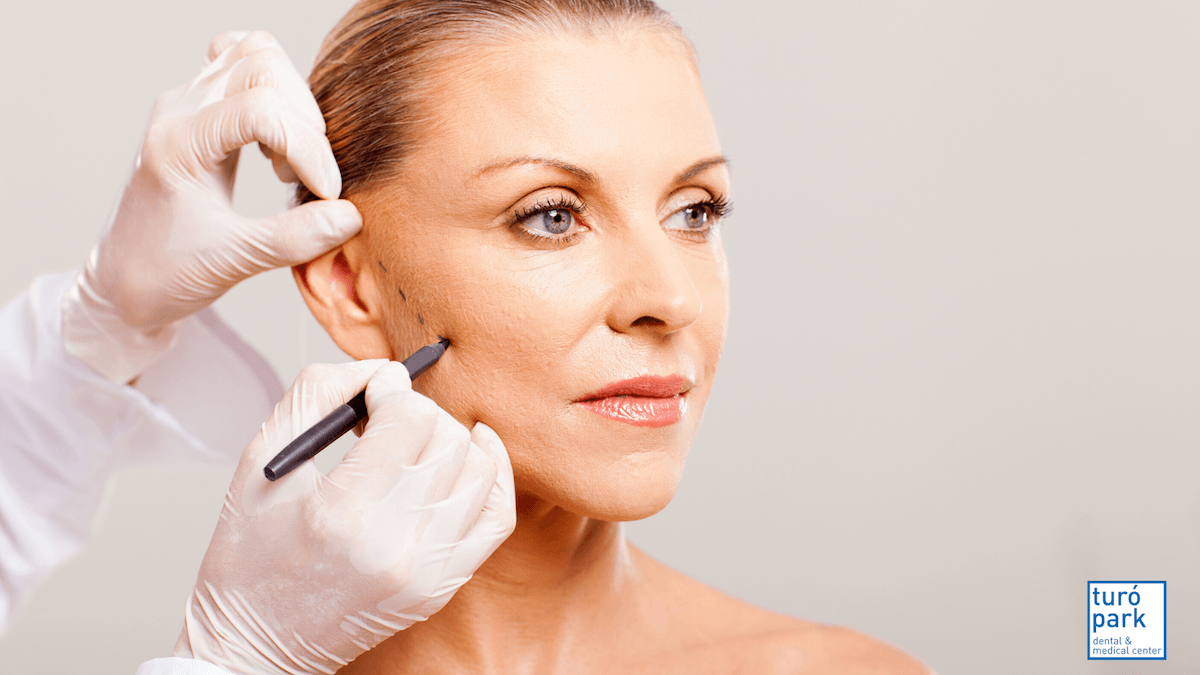 What is plastic, restorative and cosmetic surgery?
Plastic surgery includes restorative and cosmetic surgeries. These processes were originally made necessary due to warfare, being created in the First World War. These practices are now widespread and used for both medical and aesthetic purposes.
Restorative surgery, usually covered by health insurance, works to rebuild and improve your appearance after an accident or surgery, or if you are born with a birth defect.  Restorative surgery aims to restore its integrity to the body or face, so you can lead a more normal and healthy life, physically and emotionally.
Examples of restorative surgeries include:
Cleft lip repair
Breast reduction in medically-necessary cases
Breast prosthesis placement after mastectomy
Surgery to correct injuries caused by trauma such as burns, bites, or accidents.
Cosmetic surgery, is not usually reimbursed by Social Security, because people are choosing from their own will to improve their physical appearance in order to feel better about themselves.
Why resort to plastic, restorative or cosmetic surgery?
In full swing in a society where appearance takes precedence, cosmetic surgery aims to restore self-esteem. Refinement of a silhouette, liposuction of the belly or legs, correction of the nose (rhinoplasty), facelift, intimate surgery…: the reasons for resorting to cosmetic surgery depend on each individual.
Today's society places priority upon your appearance. Cosmetic surgery can help restore your self-esteem.  Ultimately, the decision to have plastic surgery is yours alone.  Our English-speaking medical specialists and plastic surgeons are available to comprehensively discuss all possible surgical options with you. We can provide you with all the information you need to make the best-informed decision. Call (+34 932 529 729) or book online to schedule your consultation today.
Our English-speaking team of surgeons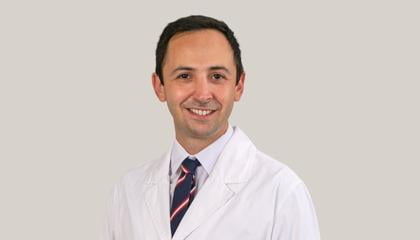 Dr. Eduardo Lehrer
ENT specialist
🇫🇷 🇬🇧 🇪🇸
Aesthetic and reconstructive surgical treatments
Reshape or reconstruct the nose
See profile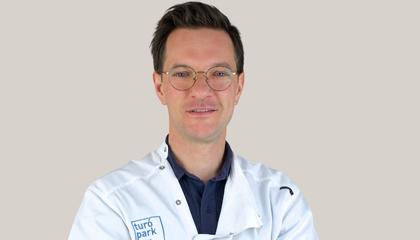 Dr. Rob van der Veen
Oculoplastic Surgeon & Ophthalmologist
🇬🇧 🇪🇸 🇩🇪 🇳🇱
Aesthetic & Reconstructive Eyelid and Facial surgery
Complex reconstructive procedures
Minimally invasive blepharoplasty
Eyelid malpositions, tumors, tearing eyes and orbital pathology treatment
See profile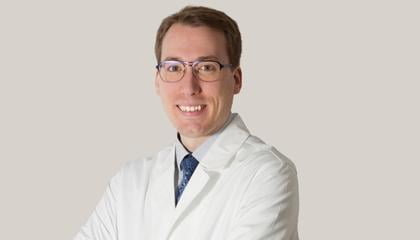 Dr. Alejandro Mazarro
Plastic and maxillofacial surgeon
🇫🇷 🇬🇧🇪🇸
See profile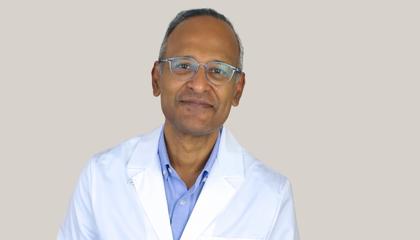 Dr. Lloyd Nanhekhan
Plastic and cosmetic surgeon
🇫🇷 🇬🇧 🇩🇪 🇳🇱
Aesthetic and reconstructive surgical treatments
Reconstructive microsurgery
Cosmetic procedures: aesthetic breast surgery, abdominoplasty, botox etc
See profile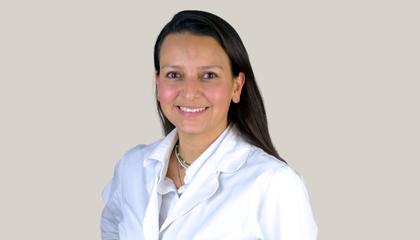 Dr. Daniela Fajardo
Capillary surgeon
🇬🇧 🇪🇸
Hair loss & alopecia treatment
See profile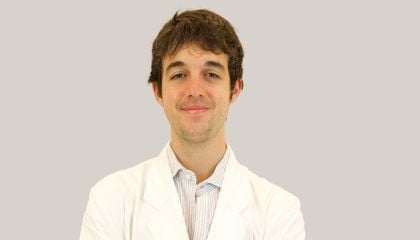 What are the treatments at Turó Park Aesthetic Clinic?
Cosmetic breast surgery
Cosmetic breast surgery is most frequently a breast augmentation surgery, which is a minimally invasive procedure to increase the breasts cup size, to achieve a symmetrical appearance of the breasts or to change their proportions.
Breast augmentation is performed by placing implants behind the breast tissue or under the pectoral muscle. The operation is performed under general anaesthesia as an outpatient procedure. The final results of this operation will be visible 6 months later, although you will have a good look as early as the third week after the operation.
Breast augmentation surgery is often paired with a breast lift. This is a procedure that removes excess skin around the breast to achieve a rounder, more fuller look and a desired positioning of the breasts.
However, breast reduction surgery is also available to help your breasts to feel smaller, lighter and give them a better shape.
Our plastic surgeon offers minimally invasive and accurate procedures to achieve your desired final results.
Services of Turó Park Aesthetic Clinic