Come to the Plastic and Esthetic Surgery service at Turó Park Medical Center for mesotherapy treatments, peels, lifts, liposuctions. Take care of yourself as you deserve.
At Turó Park Dental and Medical Center, we focus on enhancing your appearance, using cutting-edge cosmetic surgery techniques and advances.
Our English Speaking Esthetic Service in Barcelona
Facial rejuvenation: Eyelid Surgery (facelift, eyelid lift) · Face Lift · Neck lift · Brow lift
Facial treatments: Mesotherapy (Vitamins) · Facial Peeling · Fillers (Hyaluronic Acid) · Botox
Body contouring: Liposuction · Tummy tuck
Breast enhancement: Breast augmentation, Breast lift, Breast reduction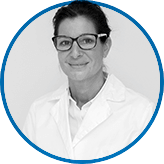 Dr. Noemí González
English Speaking Plastic Surgeon in Barcelona
Catalan - Spanish - English - French - German
See profile
You need a doctor?
Meet our doctors or contact us to get a quick appointment!