Are you looking for a specialist in anti-ageing nutrition?
On average we are living longer and we face a new challenge of living through the years in good health. Ageing is inevitable but it is possible to slow down its harmful effects on the body by adapting one's lifestyle.  More specifically, it is possible to preserve your body and your skin by adopting a balanced diet rich in antioxidants. 
The nutritionists at our medical clinic in the heart of Barcelona will review your dietary balance and propose a programme that will allow you to anticipate and delay the changes associated with ageing.
Make an appointment now with our English-speaking dietician-nutricionist!
Fast-track your treatment!
To make an appointment or speak with one of our team members, please contact us using the options below.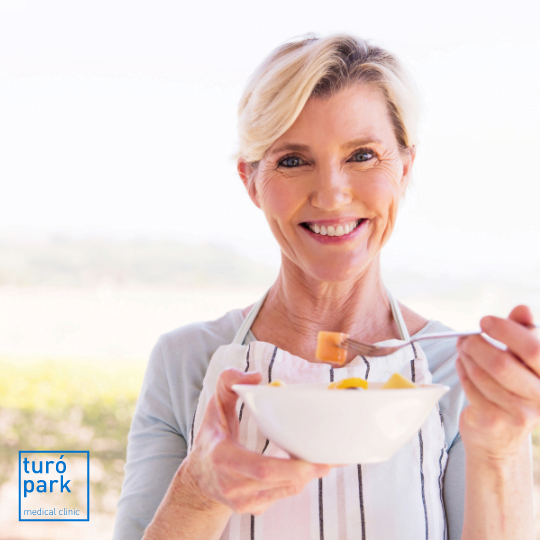 What is anti-ageing nutrition?
Of course, it is impossible to stop time from passing. However, you can preserve your health and keep fit for many years by adopting a suitable diet and a healthy lifestyle.
When we talk about anti-ageing nutrition or 'well ageing', we generally aim to achieve several objectives:
Slowing down skin ageing
Preservation of intellect
Preservation of bone strength
Maintaining good general health for as long as possible
It is not so much a question of following a diet, but rather of modifying one's daily eating habits in order to select anti-ageing nutrients designed to avoid age-related pathologies.
The principles of anti-ageing nutrition
Our advice for ageing well
As we have already indicated, a good diet is essential to slow down the ageing process and age-related health concerns. But beyond the content of your plate, certain habits have a positive effect on slowing down ageing:
Avoiding tobacco and alcoholic drinks
Staying sufficiently hydrated
Regular physical activity
Protect your skin from the sun
Get enough sleep
Stay socially active
Eat well to live well.
Our English-speaking nutritionist welcomes you to review your dietary balance and propose a programme that will allow you to anticipate and delay the changes linked to ageing.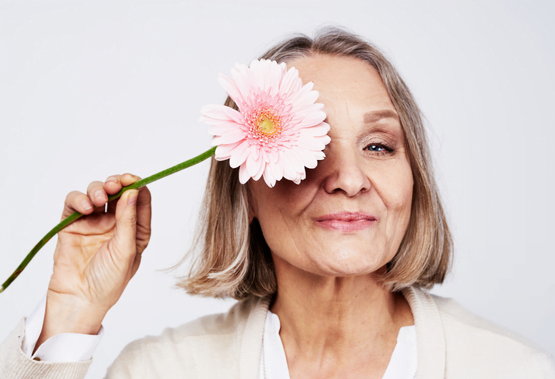 How does a nutrition consultation at Turó Park Clinics work?
First free video consultation: during this first appointment, our nutritionist will take the time to understand your needs and your personal situation in order to propose a personalised programme that meets your expectations.
Delivery of the personalised programme: you will receive your programme and action plan by email and will benefit from a consultation to ask your questions and discuss with your nutritionist.
Regular follow-up: you will then benefit from a personalised follow-up for 3 months, with regular consultations.
Review: 6 months after the start of your programme, you will be able to consult your nutritionist again to ensure that your results are sustainable.