Are you looking for a general surgeon in Barcelona?
Turó Park Clinics' General and Digestive Surgery Department is staffed by specialists dedicated to the surgical treatment of digestive, endocrine and abdominal wall diseases, as well as skin, breast and soft tissue in general. These specialists use the latest scientific and surgical advances available for the treatment of various conditions, allowing them to perform advanced minimally invasive surgery.
If you require general surgery, please feel free to make an appointment with our team for personalised care, in your own language.
Fast track your treatment
To book an appointment or speak with one of our friendly team, please get in touch using the options below.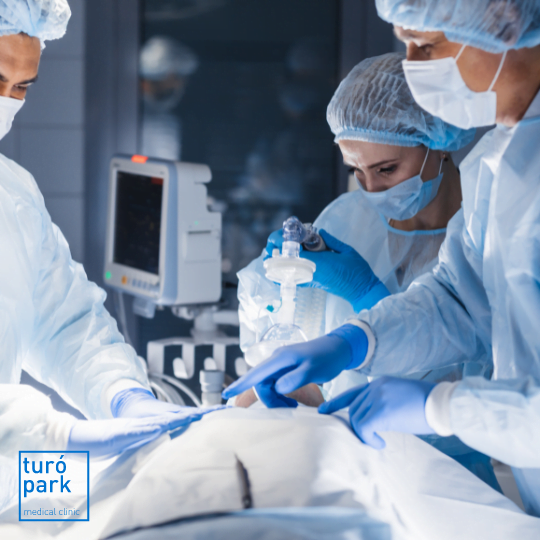 Our general surgery services
Treatment of inguinal hernias
Inguinal hernias are often symptomatic and without risk of complications, but they are common and can lead to serious complications if not properly managed.
Dermatological surgery
General surgeons are skilled in dermatological surgery, including pilonidal cysts, lipomas, epidermal and sebaceous cysts, Verneuil's disease, plantar warts, and ingrown toenails.
Haemorrhoid surgery
Haemorrhoids are painful, but they are very common. In general, the symptoms cease within a few days but tend to recur, leading to daily discomfort.
Gallbladder removal
Gallbladder removal, also known as cholecystectomy, is a surgical procedure that is regularly performed to remove a diseased gallbladder.
What is general surgery?
General surgery is a surgical specialisation. It is concerned with the diagnosis and treatment of pathologies, injuries and deformities of the musculoskeletal system, blood vessels, rib cage, internal organs, but also involves a wide variety of organs and systems such as the skin, breasts, endocrine system and soft tissues in general.
Despite the term "general", these surgeons are highly skilled professionals and experts in the resolution of complex pathologies, such as advanced tumours, and are able to coordinate with other specialties in a multidisciplinary approach to the patient's problem.
Your health is our priority.
Our English-speaking general surgeons treat a wide variety of conditions & specialized surgical procedures.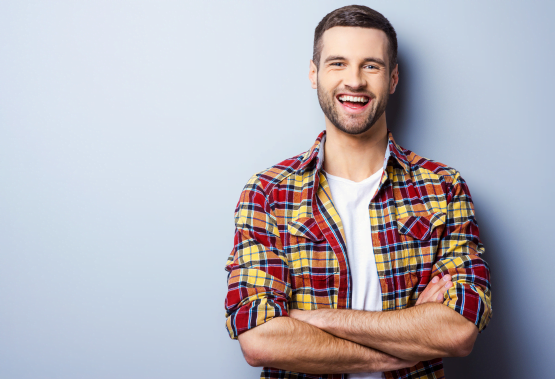 What procedures are performed by a general surgeon?
Several surgical techniques can be used in general surgery, depending on the type and severity of the pathology:
Ambulatory surgery: these are operations generally performed under local anaesthetic, without having to hospitalise the patient. The patient can then go home after the operation and resume a normal life as soon as they leave the operating theatre.
Laparoscopic surgery: this is a minimally invasive technique that is performed by making two or three incisions in the abdomen to introduce an endoscope with a camera to visualise the operating field and the others with the necessary instruments. The patient is usually hospitalised for 24 to 48 hours.
Major or open surgery: this type of surgery concerns the most complex and high-risk surgical procedures, necessary when the pathology to be treated cannot be addressed by less invasive techniques.
When to consult a general surgeon?
Referral to a general surgeon is usually based on the opinion of the attending physician and/or specialist depending on the condition the patient is suffering from: hepato-gastroenterologist, oncologist, proctologist, endocrinologist, gynaecologist, urologist, etc...
The general surgery team at Turó Park Clinics is trained to act at any time and in all the pathologies that fall within its scope, whether they are medical emergencies or not. If you have any of the problems described above or symptoms that may suggest any of these pathologies, you can consult our specialists, carry out the necessary tests and receive the most appropriate treatment.
Depending on the surgical technique chosen by the surgeon, you can be treated directly in our Turó Park Clinics operating theatre, or in one of our partner clinics.
Medical societies and organisations