Are you looking for an English-speaking dental practice in Barcelona?
Our dental clinic offers conservative dentistry, orthodontics, implantology, endodontics, cosmetic dentistry, and dental emergencies.
Equipped with the latest equipment and a multidisciplinary medical team, our dental practice allows you to obtain a precise diagnosis as quickly as possible and to benefit from comprehensive and personalised care for all dental problems in one place.
We have multilingual doctors who speak English, French, Spanish, Catalan, and German. Our clinic is multicultural and we take care to understand you at all levels.
Fast track your treatment
To book an appointment or speak with one of our friendly team, please get in touch using the options below
The treatments offered in our dental clinic
Endodontics
The most common treatment in endodontics is root canal therapy, which in most cases saves a badly damaged tooth that would otherwise have to be extracted.
Gum care
Gum disease is extremely common and is the number one cause of tooth decay in adults. They must be treated quickly to avoid complications.
Treatment of a cavity
Cavities never heal spontaneously and a visit to the dentist is essential to treat the cavity and avoid possible complications.
Orthodontics for children
Orthodontics for children aims to normalise disturbed functions and then allow the expression of harmonious growth.
Orthodontics for teenagers and adults
There are many invisible orthodontic techniques available today that allow adults and teenagers to benefit from braces without compromising aesthetics.
Lingual orthodontics
Unlike conventional braces, lingual braces are placed on the inside of the teeth on the tongue side. It is therefore completely invisible from the outside and offers exceptional precision.
Invisalign
With custom-made clear aligners, you can change the alignment of your teeth and correct your dental malocclusion without anyone knowing that you have braces.
Cosmetic dental treatments
Teeth whitening
To lighten teeth and remove certain stains, it is possible to have dental bleaching using a highly concentrated whitening product and a UV lamp.
Dental veneers
Dental veneers are thin ceramic films or shells that the dentist glues to the outside of the visible teeth (incisors and canines, or even premolars) to correct the shape, shade, or spacing of the teeth.
Dental crowns
Crowns are used to replace one or more teeth in an aesthetic and durable way. They can be placed on the natural root if it is in good enough condition or on a dental implant if the root is missing or cannot be saved.
Dental implant
Comfortable and long-lasting, dental implants offer an ideal solution to regain real chewing comfort and an aesthetic result as close as possible to natural teeth.
What is dental aesthetics?
Cosmetic dentistry is the specialty of dentistry that deals with improving the appearance of teeth.
It includes all the techniques and tools available to dentists to improve the appearance of their patients' smiles, such as veneers, dental crowns and tooth whitening. To achieve the best possible results, facial features must be taken into account in order to harmonise the smile with the rest of the face.
Cosmetic dentistry can therefore improve self-image and have a positive physical and psychological impact.
A visit to the dentist has never been so pleasant!
Our English-speaking specialists welcome you in a modern and friendly environment for all your dental treatments.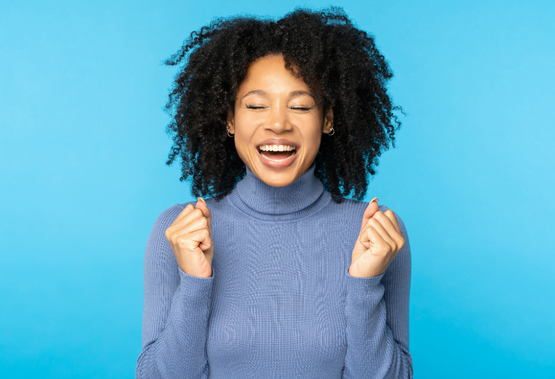 Before and after our dental treatments
Speed up your treatment!
To make an appointment or speak with one of our team members, please contact us using the following options.
Our team of English-speaking dentists
Trained in the most important European universities, our dentists, accompanied by specialists and qualified dental assistants, carry out treatments according to the most up-to-date scientific data. Multilingual, they will be able to provide your dental care in English in order to facilitate your exchanges and to give you serenity during your treatment.
Depending on your needs, you will be cared for by one of the members of our medical team composed of
Our English-speaking dentists
Dental societies and organisations
Have a look to the financing options
Don't worry, we take care of everything!