Dentist
English - German - Spanish - Catalan
Fixed and removable Prosthodontics
Book an appointment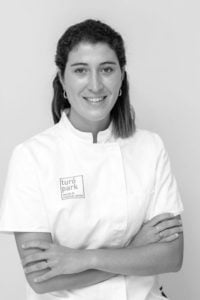 Dr. Claudia Wand is a dentist graduated from the International University of Catalonia. She holds a postgraduate course in Pediatric Dentistry from the Catalan Society of Dentistry and Stomatology.
She works as a pediatric dentist and dentist in Barcelona. Her great passion for the profession and her altruism led her to Cameroon where she was able to offer her treatments during a volunteer program at the Insoláfrica dental clinic and she was a teacher at the Children's Home orphanage in Kenya.
She speaks English, German, Spanish and Catalan. Dr. Claudia Wand offers appointments 7 days a week at the Turó Park Dental & Medical Center and by videoconsultation from your cell phone.
Discover the reviews on this Doctor and leave yours.