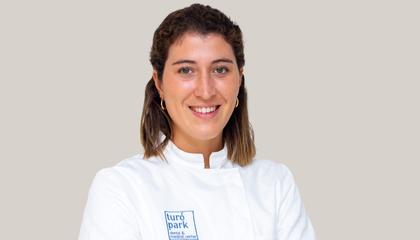 Dr. Claudia Wand
General and pediatric dentist
English - German - Spanish - Catalan
Fixed and removable prosthodontics
Prosthesis on single implants
Book an appointment
Discover more about me
Dr. Claudia Wand is a general dentist and paediatric dentist at Turó Park Clinics. She specialises in preventive treatments to minimise the risk of caries and in interceptive, a type of preventive orthodontic treatment used only in children to guide skeletal and dental growth in case of infantile malocclusion.
Her great passion for her profession and altruism led her to volunteer in a volunteer programme in Cameroon at the Insolafafrica Dental Clinic and she was a teacher at the Children's Home orphanage in Kenya.
Dr. Claudia Wand will take care of the oral health of the whole family, from the youngest to the oldest. Always with information and understanding.
Education
Dr. Claudia Wand graduated in Dentistry at the International University of Catalonia, having completed an Exchange Programme at the University of San Martin de Porres, in Peru. Subsequently, she completed a postgraduate course in Paediatric Dentistry at the Catalan Society of Dentistry and Stomatology. She is currently studying for a Master's degree in Orthodontics and dentofacial malformations at the teaching campus of the Hospital San Juan de Dios, affiliated to the University of Barcelona.
In addition to her impressive academic background and work experience, Dr. Wand has actively participated in several dental related congresses, such as the Spanish Society of Orthodontics (SEDO) and is a member of the Spanish Orthodontic Society of Dental Sleep Medicine (SEMDES).
Universities and medical societies
She is an active member of the most relevant societies in his field: Sociedad Española de Ortodoncia (SEDO) & Sociedad Española de Ortodoncia de Medicina Dental del sueño (SEMDES)
Schedule an appointment with Claudia Wand