Are you considering laser treatment to remove your plane angioma (port-wine stain)?
Plane angiomas are congenital anomalies sometimes called port-wine stains because of their colour. Generally benign, plane angiomas can nevertheless cause aesthetic problems, especially when they are located on the face.
Fortunately, it is now possible to remove port-wine stains using laser and infrared light. Turó Park Clinics is equipped with the latest generation Nordlys™ laser to treat 21 different indications including plane angiomas, using infrared light from the ND:Yag laser.
If you wish to eliminate your birthmarks, make an appointment now with one of our English-speaking specialists for a personalised study.
Treatment info
Information on the laser/IPl treatment of angioma

| | |
| --- | --- |
| Duration of the treatment | 30 min |
| Recovery | 2-3 weeks |
| Results | Long-lasting |
| Effects | After a few days |
| Anestesia | Possibly EMLA cream |
| Price | From €200 |
Speed up your treatment!
To make an appointment or speak with one of our team members, please contact us using the options below.
What is a plane angioma?
A plane angioma is a benign vascular malformation present from birth. It is a coloured spot without relief, spread continuously over an area of the body and can be pink or purple, of various sizes and shapes.
The plane angioma, or port-wine stain, has no tendency to spread, but it will grow proportionally as the child grows. It does not disappear spontaneously and must be treated with a laser if it becomes too embarrassing for the patient or if it is associated with complications.
What are the possible complications of a plane angioma?
In the vast majority of cases, angiomas are benign vascular anomalies, but complications can arise depending on the type of angioma, its location and size.
Plane angiomas can lead to malformations, particularly when they affect the lower limb, requiring orthopaedic treatment. In addition, if the angioma is located in the larynx, there is a risk of asphyxiation if the trachea is compressed.
Also, in rare cases, port-wine stains are associated with Sturge-Weber syndrome, a rare congenital disorder associated with neurological problems such as seizures and intellectual disability.
In all cases, plane angiomas should be medically monitored, especially when they are large and rapidly increasing in size: heart failure or bleeding may occur.
What causes port-wine stains?
The causes of angiomas are still unknown, but several factors may be responsible for this anomaly affecting the blood vessels:
Difficult pregnancies (hypertension, pre-eclampsia, late pregnancies...).
Certain pathologies, such as liver disease, Sturge-Weber syndrome or genetic Rendu-Osler disease.
Certain cancer treatments.
It should also be noted that girls are more affected, as are premature babies.
Remove your port-wine stains!
The aesthetic medicine specialists at Turó Park Clinics propose a first consultation to find out which options best suit your needs and expectations.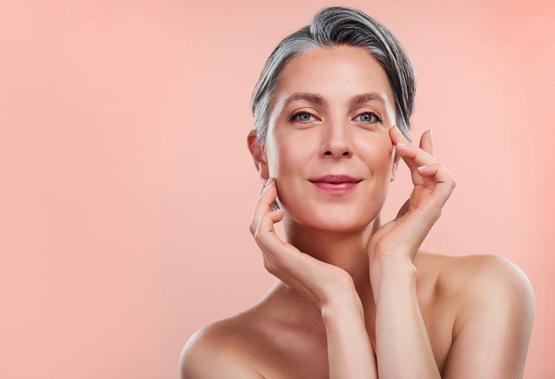 How does laser and infrared light treatment work to eliminate plane angiomas?
Currently the standard treatment for plane angioma is the pulsed dye laser and the Nd-YAG laser. This laser targets the haemoglobin and helps to lighten the spot.
If you wish to have your treatment at Turó Park Clinics, an initial consultation will be carried out in order to establish a treatment plan and a quote. This first appointment will also allow us to eliminate any contraindications to the treatment.
On the day of the treatment, the doctor will fit you with protective glasses and pass the laser over the areas to be treated.
The procedure is not painful, the patient feels a slight sensation of heat and a slight tingling. An anaesthetic cream can be applied 30 minutes beforehand. A session lasts an average of fifteen to thirty minutes.
To obtain a satisfactory result on a port-wine stain, several Nordlys™ laser sessions are necessary (from 4 to 6 on average).
Also, it is important to protect the skin and not to expose oneself to the sun in the days that follow to avoid post inflammatory hyperpigmentation.
What are the side effects of laser treatment?
The after-effects of the Nd-YAG laser treatment are almost painless and daily activities can be resumed immediately. In some cases, slight redness and swelling may appear after the session but these will disappear within a few days.
What are the other possible treatments for a plane angioma?
The treatment of an angioma depends on its type and location. In some cases, local steroids, beta-blockers or surgery may be considered. For small plane angiomas, certain depigmenting creams are very effective.
Our doctors specialised in laser and IPL