Are you going through pre-menopause or menopause and looking for nutritional support in Barcelona?
The menopause, which generally occurs around the age of 52, brings with it, in most cases, its share of changes and discomforts, which can be reduced through diet.
A diet adapted to this period of life aims to control weight and prevent menopausal symptoms such as hot flashes or mood swings.
At the Turó Park Clinics nutrition department in Barcelona, you will find specialists who will help you manage your diet by providing practical information and nutritional advice for pre-menopause and menopause.
Make an appointment now with our English-speaking dietician-nutricionist!
Fast-track your treatment!
To make an appointment or speak with one of our team members, please contact us using the options below.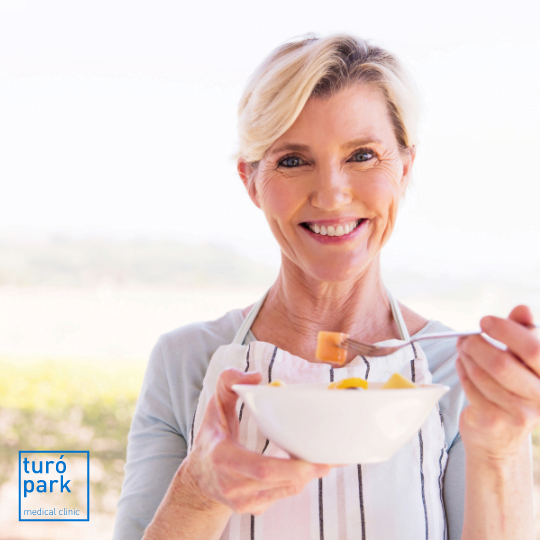 What is the menopause?
The menopause is the final cessation of menstruation due to the fall in the production of sex hormones by the ovaries. It usually occurs between the ages of 45 and 55, and most often around the age of 50.
The most common symptoms of menopause are
Hot flushes
Night sweats
Vulvovaginal dryness
Urinary problems (more frequent urinary irritation or infection, leakage, frequent urination)
Headaches, fatigue, insomnia, irritability, anxiety
Joint pain
The pre-menopause is a period of 2 to 4 years before the menopause. It is characterised by irregularities in the menstrual cycle, as well as variable symptoms, including the appearance of hot flushes.
How can diet help reduce menopausal symptoms?
Eat well to live well.
Our English-speaking nutritionist welcomes you to review your dietary balance and propose a programme that will allow you to anticipate and delay the changes linked to the menopause.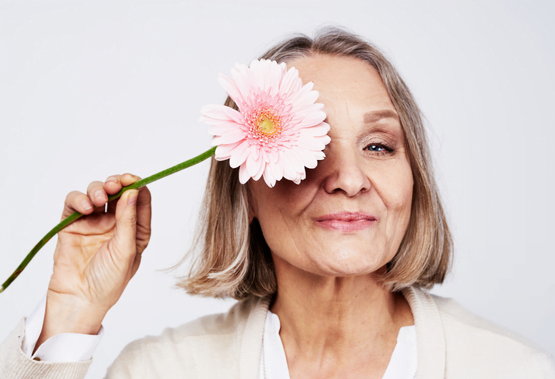 How does a nutrition consultation at Turó Park Clinics work?
First free video consultation: during this first appointment, our nutritionist will take the time to understand your needs and your personal situation in order to propose a personalised programme that meets your expectations.
Delivery of the personalised programme: you will receive your programme and action plan by email and will benefit from a consultation to ask your questions and discuss with your nutritionist.
Regular follow-up: you will then benefit from a personalised follow-up for 3 months, with regular consultations.
Review: 6 months after the start of your programme, you will be able to consult your nutritionist again to ensure that your results are sustainable.