Do you suffer from temporomandibular joint disorders and would like to have a mouthguard made in Barcelona?
Joint and muscle disorders that affect the jaw joint cause pain, locking or abnormal noises. Studies show that these disorders are common, with about 5% of the population requiring treatment.
What are the different temporomandibular joint disorders?
Problems that occur with TMJ can be categorised into 3 groups:
Muscle disorders in the form of pain, stiffness, or spasms.
Joint disorders in the form of joint damage, incoordination, or blockages.
Arthritis, which is an inflammatory and degenerative disorder of the joint.
These different disorders are independent but can also occur together in the same person. If you suffer from TMJ disorders, don't wait to make an appointment with one of our English-speaking dentists to get a custom-made mouthguard to relieve your symptoms.
Fast track your treatment
To book an appointment or speak with one of our friendly team, please get in touch using the options below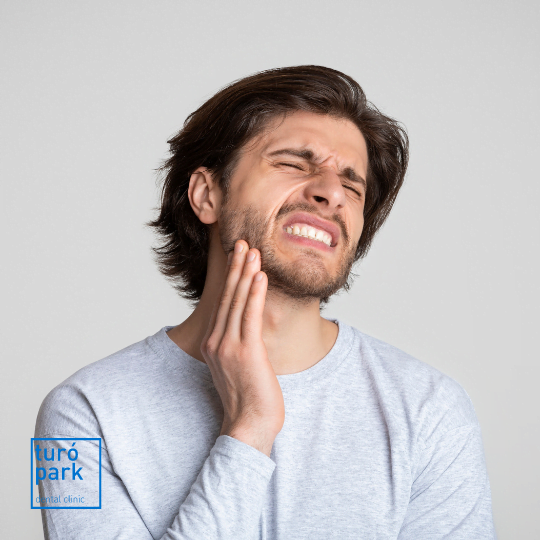 What are the causes of TMJ disorders?
Bruxism, clenching of the jaw, excessive chewing (chewing gum) or shock can all be causes of joint or muscle disorders. Stress is often blamed. It causes muscle tension and changes in pain perception.
Because the disorders are more frequent in women than in men, a hormonal origin is sought by scientists.
Some clinicians have thought that poor dental contact or orthodontic treatment can lead to TMDs, but scientific research results dispute this belief.
What should you do if you are in pain?
In case of discomfort, blockage or pain, the first things to do are:
Eat soft foods
Avoid extreme, sudden or forced movements
Avoid clenching the jaw by placing the tongue between the teeth
Learn to relax with a controlled breathing technique
Apply ice for severe pain or a warm compress for stabbing pain
Take a painkiller
What to do in the case of temporomandibular disorder?
If the disorder is a recent occurrence, remember that TMDs are usually mild disorders which fade with time, and apply the "first aid" methods described above.
Joint noises are generally benign. They are stable or diminish over time and do not require treatment.
If a problem persists for more than a few weeks, or if it is disabling (locking of the jaw), it is best to seek advice from your dentist. Local treatment can be effective.
If it is a "chronic" pain, i.e. a pain that has lasted for more than six months, then it may be of complex origin. Your dentist will be able to relieve your joint with local methods, but these may not be sufficient.
Dental discomfort, such as excessive jaw clenching, can cause changes in dental alignment. This discomfort will disappear after the disorder has been managed too.
What will the dentist do?
The practitioner may prescribe, if necessary:
The dentist may prescribe prescription painkillers to relieve pain, anti-inflammatory drugs in case of joint inflammation and if necessary muscle relaxants to relax the muscles.
How do mouth guard or splints work?
TMJ mouthguards are night orthotics for people who tend to clench their jaws or grind their teeth while they sleep. They are usually made of resin or plastic and are custom-made by your dentist from impressions of your teeth. They are then made by a dental technician and are therefore perfectly fitted and molded for each patient.
Thermoformed mouthguards remain adjusted to the shape of the teeth after being heated. They adapt to the teeth's contacts and occlusion, absorb excessive clenching forces, and relax the masticatory muscles. It is advisable to wear them for several months and to combine them with relaxation exercises.
TMJ mouthguards are sometimes confused with anti-snoring orthosis or sports mouthguards, which protect the teeth during violent sports. The difference is the precision of adjustment of the mouthpiece to the teeth, its small thickness, and its therapeutic action.
Relieve your jaws and preserve your teeth.
The dentists at Turó Park Clinics will advise you on the right treatment for TMJ disorders.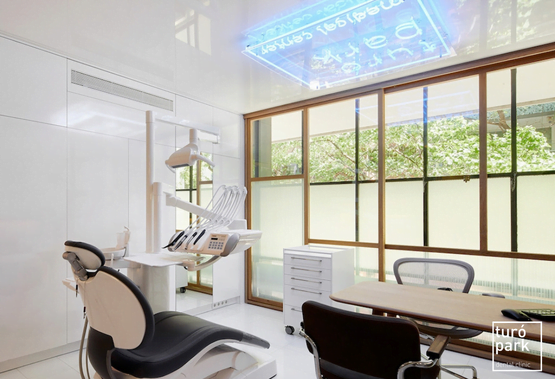 Our English-speaking dentists
Dental societies and organisations
Have a look to the financing options
Don't worry, we take care of everything!