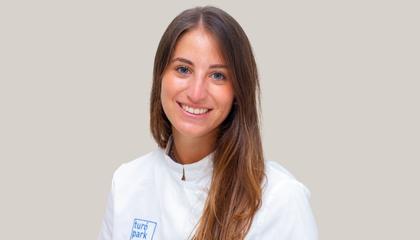 Dr. Éléna Bensoussan
Dentist
English - French - Spanish
Fixed and removable prosthodontics
Book an appointment
Discover more about me
Dr. Éléna Bensoussan is a French dentist that specializes in restorative dentistry, endodontics, prosthetics and aesthetics. Her experience and devotion to the profession makes her an exceptional dentist. She is fluent in Spanish, French, and English. Parallel to her professional activity, she is dedicated to writing and publishing articles about the treatments she performs.
Education
Dr. Éléna Bensoussan graduated in dentistry from the International University of Catalonia in Barcelona. She holds a Master's degree in Dental Research from the same university and a degree in Biological Sciences from the University of Miami in Florida, USA.
She offers consultations 7 days a week at the clinic in and by video consultation from your phone or computer.
Discover the reviews on this Doctor and leave yours.
Schedule an appointment with Eléna Bensoussan Furió