Our General Medicine Unit
As the winter approaches, Turó Park Medical Center are preparing for the increased incidence of asthma, and we believe that it is important to educate you on this common medical condition. It is a condition related to the cold, prevalent in the population and often not well managed.
We offer our own professional knowledge to help patients with asthma to improve their condition, relieve their current symptoms and prevent exacerbations. Note that the flu jab is highly recommended for those who have cardiovascular and respiratory risk factors, such as asthma, prior to the arrival of the cold weather.
At Turó Park Dental & Medical Center clinic, our specialized GPs offer personalized attention for all respiratory problems in our patients in terms of diagnosis, treatment, and prevention.
What is asthma?
Asthma is a chronic lung condition, multifactorial with a genetic component that causes acute flare-ups of difficulty in breathing. It is characterized by a choking sensation due to the inflammation of the breathing tubes, resulting in difficulty of air passing into the lungs.
These flare-ups occur randomly or after exposure to a trigger. Identifying and avoiding these factors can help to keep your symptoms under control to a large extent:
Allergies (dust, animal fur, pollen)
Tobacco (smoke)
Pollution, hazardous substances and chemical agents
Atopy
There are some factors that are preventable, but important to be aware of, such as consanguinity, family history of asthma and/or allergies, medical history, occupational history.
How can Turó Park Medical Center help?
If you are experiencing symptoms for the first time, already have an asthma diagnosis or are having increasingly frequent asthma attacks, contact one of our GPs that will offer you well-informed advice and, when needed, refer you to our specialists.
It is important to treat asthma in a consistent, structured way to restrict further development in the severity of the condition, and to allow you to have unhindered daily life.
Asthma: frequently asked questions
Turó Park Dental & Medical Center clinic has all the necessary material to perform a complete examination of your respiratory system. Feel free to contact us for more information.
Our English-speaking GPs: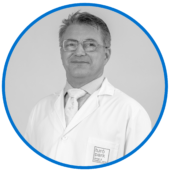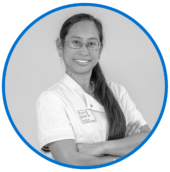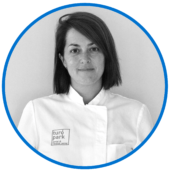 Dr. Irene Clavijo
General Practitioner 🇬🇧 🇪🇸 🇫🇷
See profile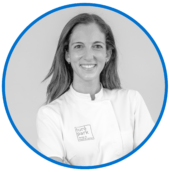 Dr. Ariadna Grané
General Practitioner 🇬🇧 🇪🇸 🇫🇷 🇵🇹
See profile
Services Turó Park Dental & Medical Center