Are you unhappy with the appearance of your nose and considering rhinoplasty in Barcelona?
Rhinoplasty is a cosmetic surgery procedure to reshape or reconstruct the nose. It can be performed for functional or purely aesthetic reasons. Rhinoplasty is one of the most common cosmetic surgery procedures for both men and women.
If you are considering a nose job, please make an appointment now with our specialist. He will study your case and propose a personalized solution according to your needs and expectations.
Treatment info
Information about rhinoplasty

| | |
| --- | --- |
| Surgery duration | 2h |
| Recovery | 1 week |
| Results | Permanent |
| Effect | 1 week |
| Hospitalization | One night |
| Anesthesia | Local with sedation or general |
Speed up your treatment!
To make an appointment or speak with one of our team members, please contact us using the options below.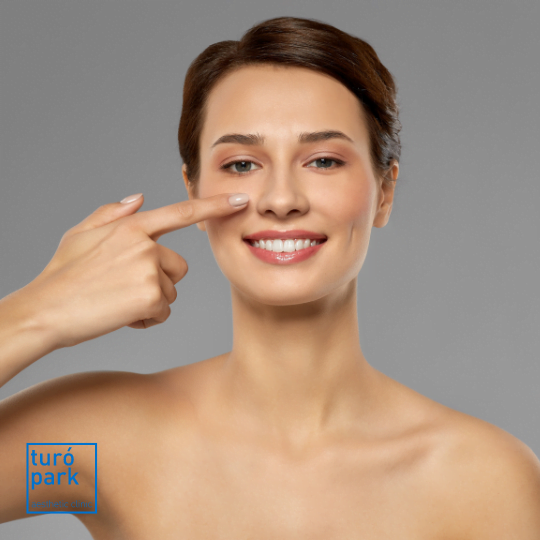 What is rhinoplasty?
Rhinoplasty is a cosmetic surgery operation to correct a hump, a deviation, a too long aspect, or a drooping tip. The aim of the operation is to restore the harmony of the nose and rebalance the proportions of the face.
It may also be indicated to treat a functional problem: nasal obstruction, deviation of the septum, hypertrophy of the turbinates, nasal valve problems, etc.
When the surgery concerns the nasal septum which has led to nasal obstruction, it is called septoplasty.
Why have a nose job?
There are several reasons why you might want to consider rhinoplasty.
Most of the time, these reasons are aesthetic:
You do not like your nose
You find it too big, too thick or too long
You don't like the upturned effect of your nose
It looks crooked
The nose is the first thing you see on a face and it contributes to one's self-confidence. Therefore, one may find that their nose is a source of low self-esteem.
Of course, the nose also has an essential function for health: it is involved in breathing, and a deformation of the nose can cause respiratory problems, sinusitis, functional disorders, etc. Rhinoplasty can therefore also have a functional objective.
Whatever the reason for having a rhinoplasty, it is a radical and definitive solution for correcting aesthetic anomalies of the nose and harmonising the facial features. This decision should never be taken on a whim or for reasons relating to trends or fashion.
How is a rhinoplasty performed?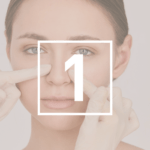 Step 1: The preliminary consultation
Before the operation, the specialist will have to carry out a complete analysis (aesthetic and functional) of your nose. The surgeon will then be able to make a precise diagnosis and will probably ask for additional tests. He will also take photos of your face and profile so that a computer simulation can be made.
A personalised treatment plan will then be proposed to you in order to achieve your objectives.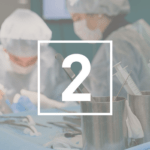 Step 2: The surgery
Rhinoplasty is performed by a specialist surgeon and can be done under local or general anaesthetic, depending on the case. The more complex procedures may require a short hospital stay, but most procedures last between 1 and 3 hours.
The precise protocol will depend on the type of procedure you require, but in general the surgeon will need to cut into the nostrils and then remove or add cartilage to shape the nose.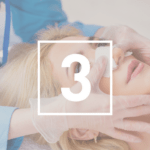 Step 3: The postoperative
Most patients will need to wear a metal or plastic splint after the operation to protect their nose. Swelling and bruising usually occurs within hours of the procedure but disappears within a few days. The patient may also experience a slight loss of smell and taste, but this is temporary.
The results obtained after rhinoplasty appear gradually: the first result of rhinoplasty can only be judged after 3 months for the upper part of the nose, 6 months for the middle part and 12 months for the tip and base of the nose. However, they are long-term, permanent and definitive.
Harmonize Your Facial Features!
Our aesthetic surgeons specialising in rhinoplasty offer you an initial consultation to discover the options that best suit your needs and expectations.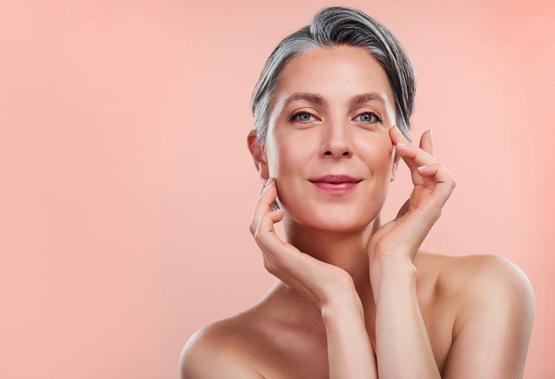 Are there any preventions to rhinoplasty?
There are some important contraindications to this surgery, which will be identified during the preliminary consultation:
History of phlebitis or pulmonary embolism
Hormonal contraceptive use: it may be asked to stop one month before the operation
Smoking: it is recommended to stop smoking one month before the operation and the same amount afterwards
Taking aspirin or its derivatives is contraindicated in the week before the operation
Aesthetic companies and organisations