Do you have scars and want to remove them with a laser?
Scarring is a normal process of skin tissue repair, which occurs following trauma or injury. Almost everyone has one or more scars in their lifetime. And while some people don't seem to mind the marks on their bodies, others want them to disappear.
Nowadays, it is possible to remove scars using the non-ablative fractional laser or Fraxel. Turó Park Clinics is equipped with the latest generation Nordlys™ laser to treat 21 different indications including surgical scars and acne scars with its Frax 1550 applicator.
If you wish to eliminate your scars in a sustainable way, make an appointment now with one of our English-speaking specialists for a personalised study.
Treatment info
Information on the laser/IPl treatment of scars

| | |
| --- | --- |
| Duration of the treatment | 30 min |
| Recovery | 2-3 weeks |
| Results | Long-lasting |
| Effects | After a few days |
| Anestesia | Possibly EMLA cream |
| Price | From €200 |
Speed up your treatment!
To make an appointment or speak with one of our team members, please contact us using the options below.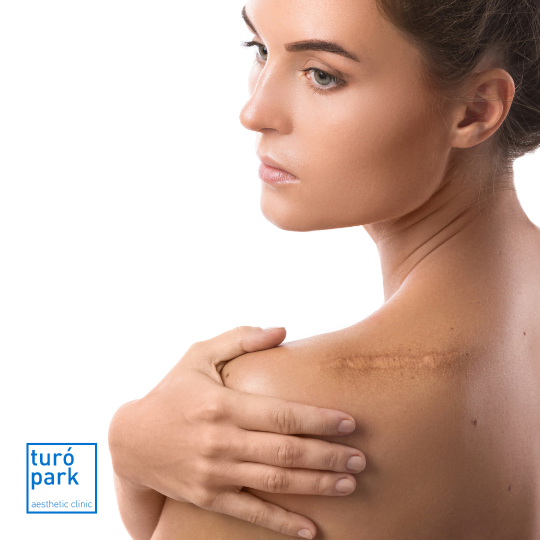 How does the healing process work?
Skin healing is a complex process that involves three stages:
What are the problems of scarring?
Normally after 6 months, a scar should be soft and painless. However, scarring disorders can lead to unattractive scars.
The speed and quality of healing depends on the general health of the individual, the aetiology of the injury, the condition and location of the wound and whether or not an infection has occurred. Thus, disruption of any of these phases can lead to delayed or complicated wound healing, and thus to a chronic wound.
Among the most common wound healing disorders are
Defective scars
Hypertrophic scars
Keloidal scars
Adherent scars
Parrot's ladder scars
Most scars can be treated with a laser. Laser technology can considerably reduce the different types of scars on the body and on the face. A first consultation with a specialist is nevertheless mandatory in order to validate their eligibility and to set up the treatment protocol.
Reduce your scars permanently!
The aesthetic medicine specialists at Turó Park Clinics propose you a first consultation to find out which options best suit your needs and expectations.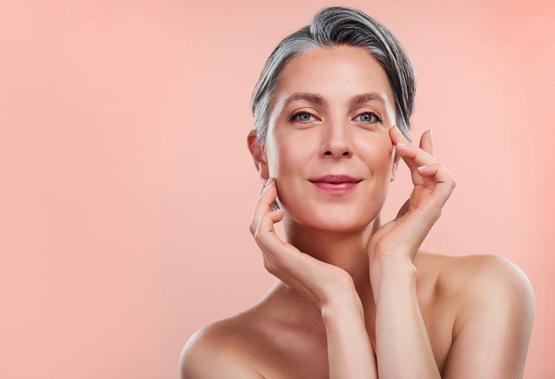 How does the Fraxel laser treatment work to eliminate scars?
The laser is the most effective method for significantly reducing scars.
If you wish to have your treatment at Turó Park Clinics, an initial consultation will be carried out in order to establish a treatment plan and an estimate. This first appointment will also determine the number of sessions required to achieve the desired result.
Depending on the type of scars, an anaesthetic cream may be prescribed by the doctor. This should be applied every 15 minutes, one hour before your treatment.
Scar treatment is performed with the Frax 1550 applicator of the Nordlys™ device. This fractional laser sends pulses in ms with a wavelength of 1550 nm and targets water which allows all skin to be treated without the risk of burning. The session generally lasts between 15 and 45 minutes, depending on the size of the area to be treated.
How do I prepare for a Fraxel laser session?
At your appointment, please come with clean skin, without make-up or cream.
Before and after the treatment, make sure to protect your skin. Avoid direct sun exposure and exfoliation.
Our laser and pulsed light doctors