Are you looking for a pulmonologist in Barcelona?
A pulmonologist is a doctor specialising in the respiratory system and lung diseases.
If you suffer from daily breathlessness, sleep disorders, wheezing or recurrent bronchitis, do not hesitate to make an appointment with our pulmonologist.
Based on his clinical examination, your symptoms and your history, he will be able to prescribe additional tests, including stress tests, in order to make a diagnosis and propose a suitable treatment plan.
Speed up your treatment!
To make an appointment or speak with one of our team members, please contact us using the options below.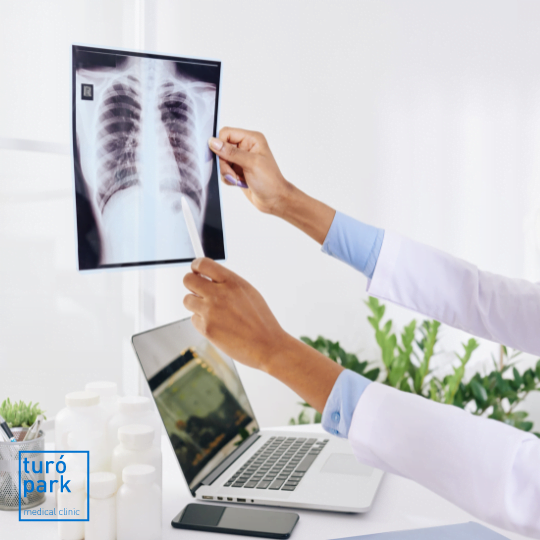 Why consult a pulmonologist?
In most cases, it is the general practitioner who refers the patient to a pulmonologist.
However, certain respiratory signs should give cause for alarm and may justify a consultation directly with the pulmonologist:
A persistent cough
Spitting up blood
Persistent chest pain.
Pulmonology is the medical speciality devoted to respiratory diseases. It therefore deals with a whole range of pathologies such as :
Cancers of the lungs, bronchial tubes or pleura;
Asthma
Respiratory allergies;
Respiratory failure;
Chronic obstructive pulmonary disease (COPD);
Pulmonary arterial hypertension;
Pulmonary embolism;
Pleurisy;
Respiratory disorders related to systemic diseases (vasculitides, connectivities, sarcoidosis);
Infectious diseases, such as tuberculosis, pneumonia or lung abscess;
Genetic diseases such as cystic fibrosis (mucoviscidosis);
Sleep disorders (apnea, snoring);
Occupational respiratory diseases, due to exposure to certain substances (asbestos, chemicals, dust);
Smoking-related diseases (emphysema, chronic bronchitis);
Neuromuscular diseases with respiratory symptoms;
Resuscitation, intensive care;
Lung transplantation.
Breathing properly is vital.
Our pulmonology department welcomes you for the diagnosis and treatment of all your respiratory problems.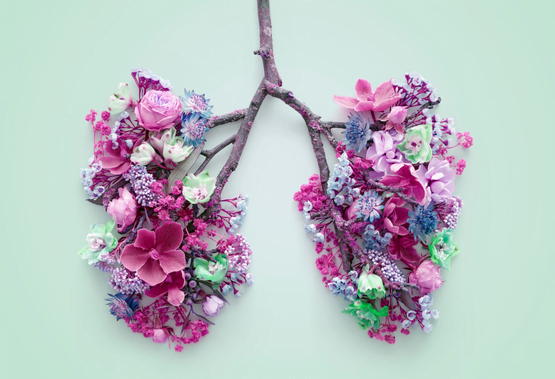 Medical societies and organisations