Are you looking for an experienced English-speaking physiotherapist in Barcelona?
Are you looking for a physiotherapist to carry out your rehabilitation? Are you looking for professional support for your sports activities? Would you like to take more time for yourself and improve your fitness and well-being?
Whatever your motivation, at Turó Park Clinics you can consult physiotherapists who have graduated from the best universities in Spain and speak at least three languages!
Make an appointment now!
Fast track your treatment
To book an appointment or speak with one of our friendly team, please get in touch using the options below.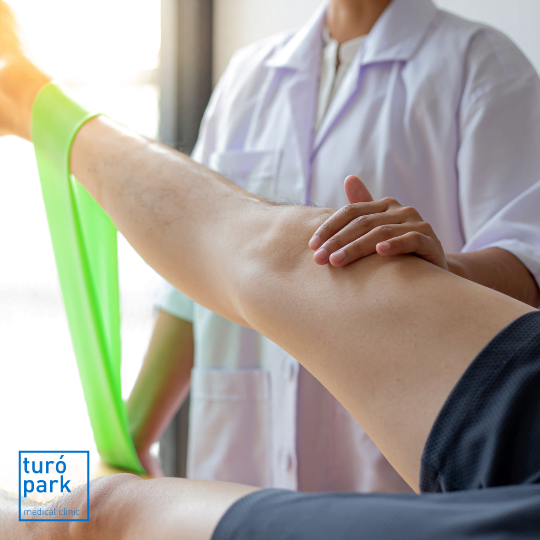 Our physiotherapy services
Massages
We offer a wide range of therapeutic, relaxing and even anti-ageing massages, which you can choose to enjoy yourself, or to offer to your loved ones.
Perineal rehabilitation
Physiotherapy plays a therapeutic and preventive role in the treatment of pelvic floor dysfunctions, such as incontinence, chronic pelvic pain and sexual dysfunction.
Aesthetic physiotherapy
Aesthetic physiotherapy aims to improve the aesthetic aspect of the body through different techniques and protocols. It is particularly effective against cellulite, wrinkles, stretch marks, scars, etc.
Treatment of low back pain
Acute low back pain, more commonly known as lumbago, is a common problem that manifests itself as severe pain in the lower back. It is necessary to consult a physiotherapist quickly to relieve the pain and rehabilitate the back.
INDIBA Tecartherapy
Tecartherapy, also known as contact radiofrequency, is a physiotherapy technique that stimulates blood and lymphatic circulation, which leads to better tissue healing.
Dry needling
Dry needling is a technique used to relieve pain caused by muscle contractures, stimulate blood circulation and promote flexibility and relaxation.
Vestibular physiotherapy
Vestibular rehabilitation treats people who suffer from vertigo, dizziness, balance problems and chronic vertigo by using neural plasticity.
What is physiotherapy?
Physiotherapy is a paramedical speciality which aims to strengthen, maintain or restore the functional capacities of the patient through different techniques of joint mobilisation, massage, but also muscle strengthening. It uses movement to treat or prevent injuries and is essentially based on the manual approach, but can also use instruments or other physical means (heat, cold, electric currents, ultrasound, infrared).
Depending on the needs but also on the history and physical characteristics of each patient, the physiotherapist adapts his treatments and techniques in order to stimulate and mobilise the altered areas or to re-educate certain parts of the body.
Who is physiotherapy for?
It is possible, and even recommended, to consult a physiotherapist at any age. Indeed, paediatric physiotherapy works wonders on babies' respiratory problems, in particular infant bronchiolitis, but also to improve the motor and sensory abilities of children suffering from neurological or other disabilities.
In adolescence and adulthood, physiotherapy helps to improve general mobility, to relieve pain and more generally to better face the challenges of everyday life.
For older people, physiotherapy is an excellent tool to help them age better and improve their autonomy.
Healthy Body, Healthy Mind!
Our English-speaking physiotherapists welcome you for the treatment of your pain and the rehabilitation of your injuries.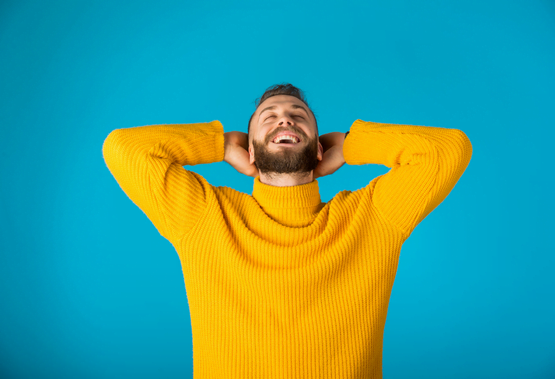 What happens during a physiotherapy consultation at Turó Park Clinics?
At your first appointment, your physiotherapist will take the time to listen to your medical history, physical activity habits, work posture, etc. He will then examine you to find the source of your problems.
For this first consultation, it is advisable to bring with you any documentation concerning your medical history and particularly those that lead you to consult, as they will allow us to better understand the reason for your problems and its possible complications.
Once the diagnosis has been made, your physiotherapist will propose a personalised treatment plan including a specific number of sessions.
People often make an appointment with a physiotherapist when they have a specific problem, such as pelvic floor dysfunction, which can then be treated and relieved effectively with a specific treatment plan.
Our multilingual physiotherapists
Medical societies and organisations