Turó Park Clinics is excited to bring you a brand new smile with the help of this innovative, invisible orthodontic technique.

Experience the newest trend in straightening teeth with practically undetectable orthodontics. The English-speaking orthodontic team at Turó Park Dental Clinic will make improving your smile easy.  With Invisalign, there is no reason to be self-conscious or to delay starting your orthodontic treatment another day.
Thanks to custom clear alignment trays, you can change the alignment of your teeth and correct diastemas, crossbites and any other form of dental malocclusion without anyone knowing that you are wearing braces. This way, you no longer have to be afraid to undergo orthodontic treatment.
There is no age limit to have beautiful teeth, our team is here to help you, do not hesitate to contact us to make a first appointment. You can also use the following tool to see how your new smile could look like...
Book a free first visit now!
What is the Invisalign Technique?
This popular type of orthodontics uses transparent and removable mouthguard-like aligners to straighten your teeth and fix your bite.  Treatment is most successful and fastest when the aligners are worn at least 22 hours a day.  Your teeth will move into place quickly, so you will progress to new aligners approximately every 2 weeks. Invisalign is therefore less painful and more discreet.  This makes it an attractive choice for both teenagers and adults who may have bad memories of traditional braces.
Who can benefit from the Invisalign method?
The Invisalign technique is recommended for all people (young an old) with poorly aligned teeth. Barcelona's Turó Park Dental & Medical Center has specially-trained orthodontists available to advise you how Invisalign can help your smile.
Invisalign works especially well to correct:
Crowding
Gaps between teeth
Bite alignment problems (cross bite, overbite)
Patients who had orthodonics in the past but whose teeth have since moved out of alignment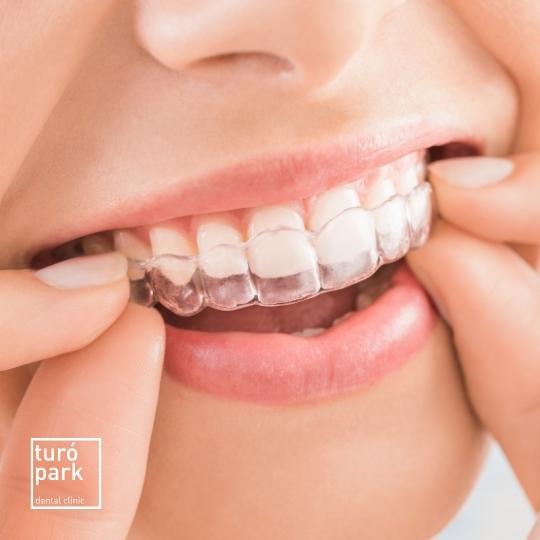 How does the Invisalign method work?
After your first consultation appointment at Turó Park, we will take impressions of your teeth, X Rays and photographs of your teeth and mouth. All of this information is used to make a virtual simulation, called clin check.  Your personal Turó Park orthodontist uses the clin check to plan the virtual movement of the teeth every 15 days throughout the treatment. This prediction is made through a complex study and innovative 3D software.  A cutting-edge 3D printer then produces your personalized transparent aligners in just 24-30 hours.
At your follow-up appointment, your orthodontist places the first aligner and any attachments, whose function is to help the rotation of the teeth. Each aligner causes small changes and should be replaced every 15 days approximately.  Unlike with braces, it is not necessary to go to the clinic to make the change.  Instead, your English-speaking Turó Park orthodontist only needs to see you approximately every two months to monitor your smile's progress.
What are the advantages of Invisalign?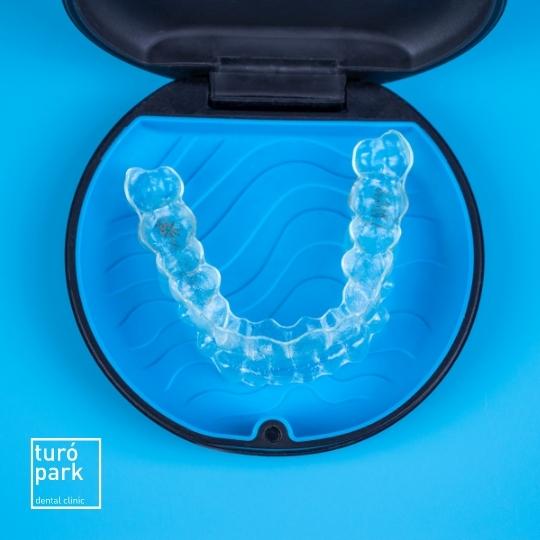 Invisalign: pricing at Turó Park Clinics
The total price of an Invisalign appliance depends on the duration of the treatment, but also on the additional treatments. At the Turó Park clinic, prices usually range from €1,700 to €5,500. We give you the facility to pay in installments.
To know precisely the cost of your Invisalign treatment, we invite you to make an appointment with our orthodontist, Madeleine Smit, in order to obtain a diagnosis and a personalized treatment plan.
My Invisalign treatment at Barcelona's Turó Park Clinics
Turó Park Clinic's team of experienced, English-speaking professionals specialize in the Invisalign technique. We will guide you through your treatment and have the latest equipment to provide you with individualized, quality care.
Turó Park Dental Clinic now offers three Invisalign Treatment Plans:
Invisalign Full: Our most popular option comprehensively treats all types of orthodontic problems, from the simplest to the most complicated.  We provide an unlimited number of aligners and the treatment lasts approximately 18 months.
Invisalign Lite:  Recommended for less-complicated orthodontic problems, this program generally does not exceed 8 months.
Invisalign Teen: Specially designed for teenagers, this program provides an unlimited number of aligners and lasts for approximately 18 months.
Do not hesitate to contact us by email or by phone (+34 932 529 729), if you need more information.
We will be happy to tell you all about the Invisalign method and how can help you get a better smile more quickly, comfortably, and discretely.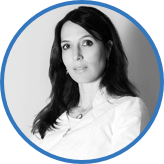 Dr. Madeleine Smit
Orthodontist 🇫🇷 🇬🇧 🇪🇸 🇳🇱
Orthodontics for adults and children
View profile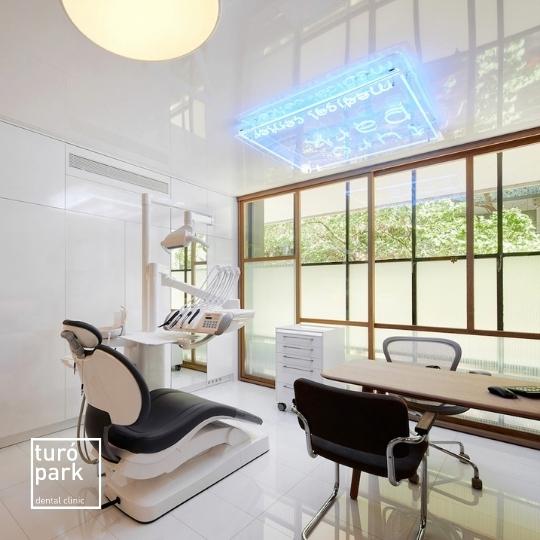 You need a dentist?
Contact us to get a quick appointment!