Would you like to have a medical pedicure and chiropody services in Barcelona?
Carried out by a podiatrist, pedicurist care allows the treatment of skin and nail problems, in particular calluses, corns, ingrown toenails, sub-nail haematomas, blisters or cracks.
Particularly recommended for people over 60 years old, it can also be very useful for all patients with pain or difficulty in putting on shoes and walking.
If you would like to have a medical pedicure in Barcelona, don't wait to make an appointment with one of our multilingual podiatrists.
Fast track your treatment
To book an appointment or speak with one of our friendly team, please get in touch using the options below.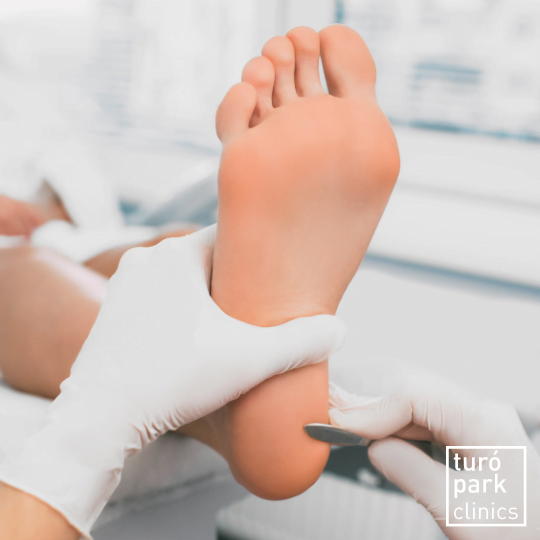 How does a pedicure treatment at the podiatrist's office work?
A pedicure treatment usually lasts 30-45 minutes and consists of a number of steps which may depend on the reason for the consultation:
Disinfection of the feet
Nail cutting, milling, groove removal
Skin care, removal of hyperkeratoses
Treatment of the pathology when necessary
Preventive treatment with moisturising cream
The chiropodist can also prescribe local treatments such as antifungals, verrucides, or products to soften, dry, soothe and heal.
Note that several appointments are necessary for certain conditions such as corns. While calluses, ingrown toenails and partridge eyes require a certain regularity (once a month or so) because their regrowth is painful.
When to go to a podiatrist?
It is advisable to visit a chiropodist if you have problems with your feet, toes and toenails.
Problems that can be treated by a chiropodist include ingrown toenails, corns, calluses, cracks, onychogryphosis, perionyxis, and skin and nail fungus.
Certain pathologies such as diabetes, arteritis, or neuropathies can lead to complications in the lower limbs and feet. Patients suffering from these diseases therefore also require regular podiatric follow-up.
Finally, whatever your age, and even without any particular symptoms, it is advisable to consult a podiatrist once a year to examine your feet in depth and take care of them properly.
Healthy feet, the basis for a healthy body.
Our podiatrists are available to diagnose and treat all your posture and foot problems.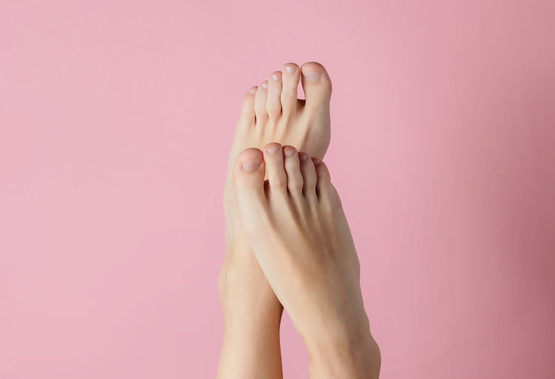 What is the difference between a medical pedicure at the podiatrist and a cosmetic pedicure?
Unlike manicurists and beauticians, a chiropodist provides paramedical care.
The aim of a pedicure performed by a chiropodist is to remove pain so that the patient can walk more comfortably and regain a certain quality of life. Unlike a pedicure performed by a beautician, this treatment does not have a cosmetic purpose.
Advice from our chiropodists on how to take good care of your feet
Proper foot hygiene is essential for healthy feet. It is advisable to wash your feet at least once a day, or even more if you are prone to excessive sweating.
To wash your feet properly, follow these tips:
Use water that is not too hot
Choose a mild soap
Rinse thoroughly
Dry your feet and toes thoroughly
After the shower, you can also apply a moisturiser while massaging your feet.
In addition to daily hygiene, it is important to cut your nails regularly, without rounding them off, leaving them above the edge of your toes. Choosing comfortable shoes, adapted to your feet, will also help you avoid rubbing and injuries.
Finally, one last piece of advice: take off your shoes as much as possible during the day to air your feet, and massage your feet at the end of the day!