Your podiatrist in Barcelona
You need to consult a podiatrist in Barcelona? Our team of English-speaking podiatrists welcomes you in the heart of Barcelona to carry out a complete clinical examination and treat all pathologies related to feet and posture.
What is the role of a podiatrist?
Podiatry is interested in the study of the foot and its different possible pathologies. Warts, ingrown nails, … Many people suffer from conditions related to foot structure and walking, but also nails and skin.
The podiatrist therefore intervenes in the diagnosis and treatment of these pathologies and can offer different types of services:
Pedicure care (corns, ingrown nails, warts, etc.).
Care of podiatry.
Manufacture of orthotics.
Production of soles.
It is advisable to consult a podiatrist as soon as you feel pain or discomfort, particularly when walking, but also when you realize the appearance of corns, calluses, or other symptoms on your feet, skin or nail.
What pathologies can be treated by a podiatrist?
Skin and nail infections of the feet: paronychia, athlete's foot, onychomycosis, botryomycome, hyperkeratosis, warts.
Malformation and deformations of the feet
Morphostatic and dynamic disorders of the feet: Sever's disease, calcaneal spine, hollow feet, sesamoeidopathies…
Specific pathologies such as hyperhidrosis (excessive sweating of the feet)
Symptoms related to other pathologies: some diseases such as diabetes can promote pain or the development of diseases in the feet.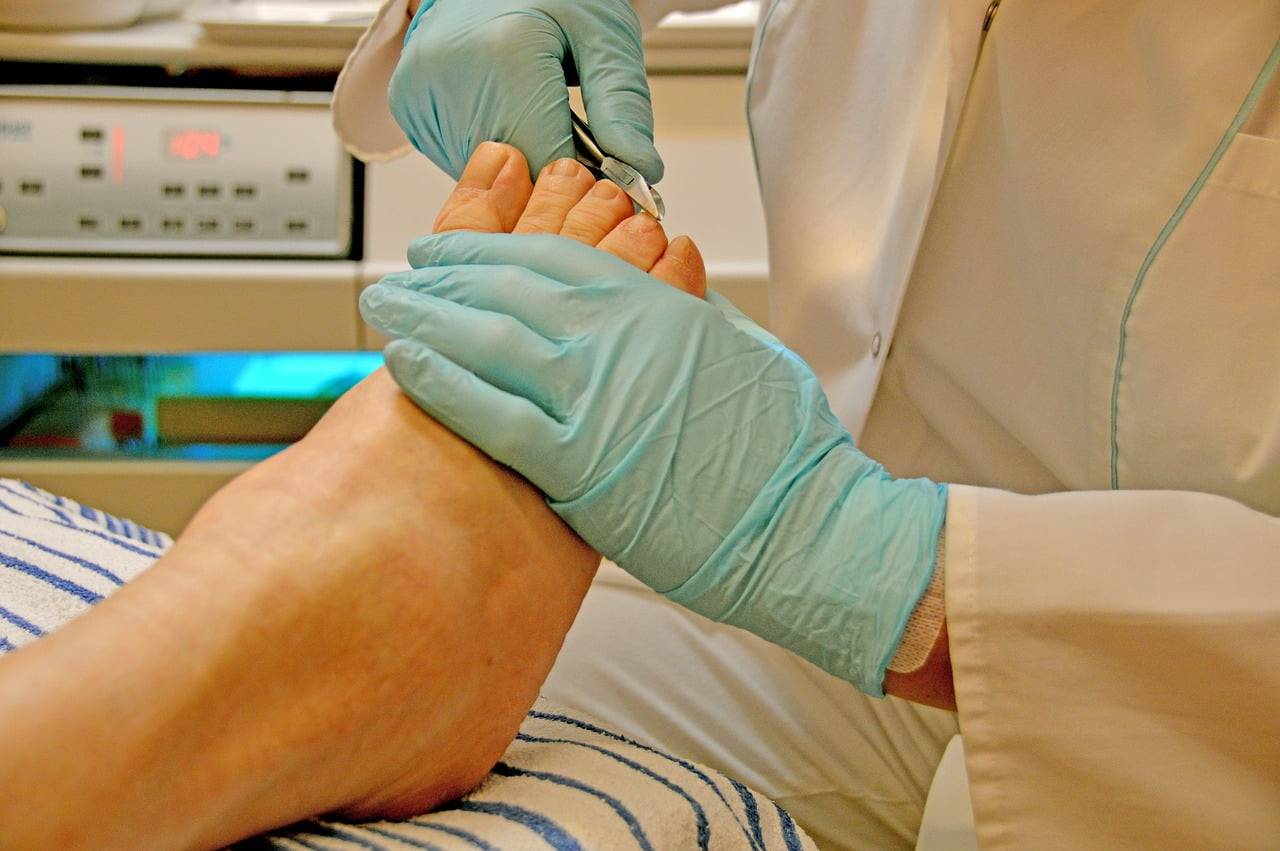 Our English-speaking podiatrist in Barcelona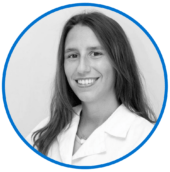 Dr Andrea Cao
Podiatrist 🇬🇧 🇪🇸
Nail treatment and reconstruction
See profile
Podiatrist in Barcelona: frequently asked questions
A consultation with a podiatrist usually consists of 3 steps:
Diagnostic: the podiatrist begins to interview the patient to understand better the reason for the visit and then continues with an in-depth clinical examination.
Development of the treatment plan: depending on the diagnosis, the podiatrist will propose to the patient a therapeutic project based on medication, orthotics, or others.
Implementation of the treatment: if necessary, the podiatrist will tailor the soles for the patient and will take care of treating the skin diseases of the feet as well of the nails (calluses, corns, plantar warts, ingrown nails, mycosis, etc.).
During the consultation, the podiatrist will always provide advice to the patient to maintain good hygiene and take care of his feet.
Generally, a podiatrist is consulted when the need arises, that is, when there is pain or discomfort in the feet. Be careful, however, pain in the knee, hip or back may also indicate problems with the feet.
Regular preventive consultations are also indicated if you are diabetic, overweight, elderly, or if you practice regular physical activity.
Unlike the podiatrist, a pedicure only treats skin and nail conditions and provides aesthetic care such as cutting nails or removing calluses. A podiatrist is a doctor who specializes in foot affections.
Services Turó Park Dental & Medical Center