The general practitioner treat patients in case of illness or basic injuries, and, are the ones that can refer patients to specialists if needed. They treat patients of all ages, both genders and are able to diagnose and treat several pathologies and health problems.
Our English speaking team of General Practitioners tend to build close relationships with their patients since they see them often and are the first doctor to take care of their health.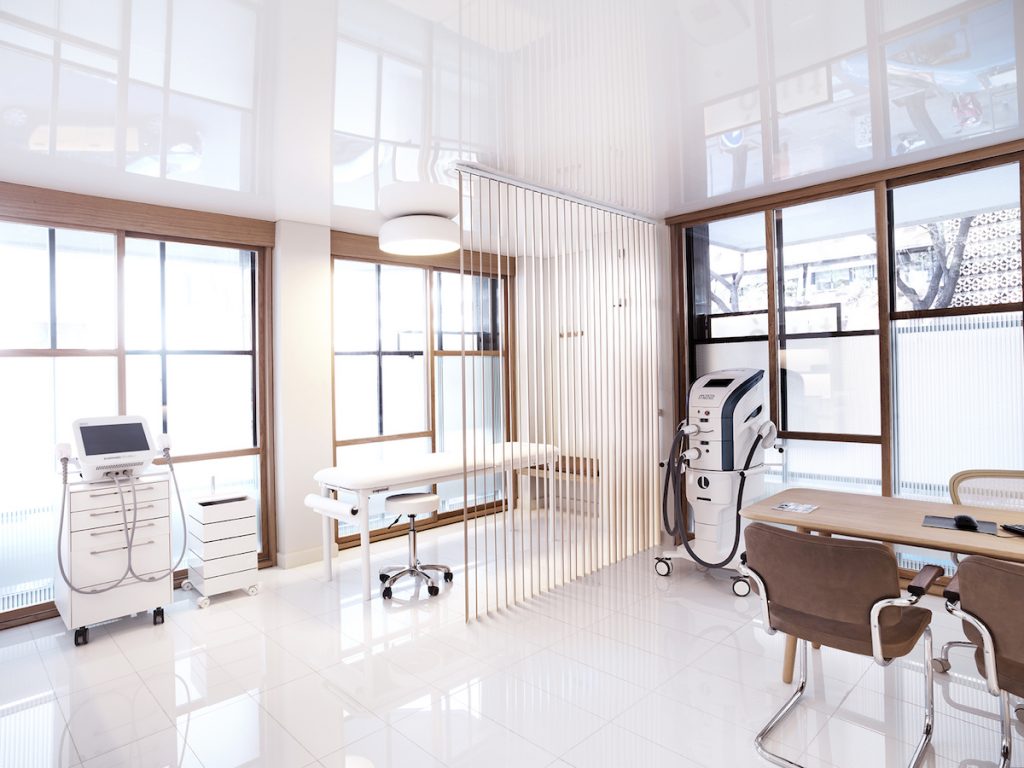 Why book an appointment with a general practitioner in Barcelona?
The general practitioner treats both children and adults, supporting the sustainable monitoring, well-being and general primary health care of a community, without age or gender limitation. The general practitioner, also called GP or family doctor, is therefore often consulted to diagnose symptoms before referring the patient to another specialist.
Our English Speaking Doctor Service in Barcelona :
ECG
Disease Prevention
Prescriptions
Medical certificates
Drug interactions
Specialist referral
and more...
Book an appointment now !
When to consult a GP in Barcelona?
The scope of general medicine covers so many disciplines and pathologies and you can consult a GP for practically each of them. Most of the consultations are related to these diseases:
Infections: can be detected by a high temperature (> 38.5°), a cough, pain (throat, ear, stomach, joint pain, ...) for more than 48-72 hours and hard to handle (difficulty eating, sleep disturbance, fatigue).
Daily life common accidents such as burns, sprains, fractures, wounds, etc.
Sudden and abnormal symptoms: palpitations, chest pain on exertion or spontaneously, difficulty in speaking/movement, vision problems, any symptoms that come on quickly, suddenly and prevent you from functioning normally.
Treatment follow-up and prescription renewals or modifications
Sports certificates, school certificates, absence certificates, work stoppage, professional illness, requisition, death certificate, etc.
Weight loss, return to sports or physical activity.
Psychic disorders: morale too low or too high, dark thoughts, abnormal tiredness, incongruous ideas that you or someone close to you criticizes...
Pediatrics: the monitoring and development of a child and the treatment of acute conditions.
Gynecology (methods of contraception, sex life) and pregnancy follow-up up to 6 months for doctors who have been trained for it.
Which emergency cases can be consulted by a GP?
If you are suffering from severe pain that affects your daily life such as: stomach-ache, sudden high fever, period cramps, otitis...
Sudden symptoms that prevent a function of your body from performing properly: abundant nausea, visual disturbance, difficulty breathing, trouble with consciousness, etc...
An unbearable moral pain
How does a general practitioner consultation take place?
When you consult a general practitioner, the first thing the doctor will do is interview you with simple questions about your general health background and your symptoms. They will proceed to do tho consultation in 4 basic steps:
Inspection: examination of eardrums, eyes, mouth, skin... Taking of constants (temperature, heart rate, blood pressure, oxygen saturation if necessary).
Palpation: examination of lymph nodes, abdominal, gynecologist, stomatologic examinations
Auscultation: listening with the stethoscope to heart, lung and abdominal sounds.
Percussion: abdominal, thoracic, evaluation of neurological reflexes
Then, if necessary, the doctor can add laboratory or radiology tests in order to have a more exact diagnosis.
Based on all the gathered information, the doctor will then be able to establish a diagnosis and make a prescription for medication or refer to other specialists.
Meet our English-speaking Doctors in Barcelona
Which symptoms or diseases can you consult by video consultation?
Thanks to our digital telemedicine platform, you can consult all our doctors by videoconsultation from your house or wherever you wish! From symptoms to medical aspects you can consult one of our online general practitioner by videoconsultation for:
Covid-19 symptoms
Pregnancy test interpretation
Stomach-ache
Period cramps
Severe Fatigue
Prescription Renewal
Second opinion
Interpretation of X-ray results
Interpretation of blood test results
... and so on !
Do not hesitate to contact us for more information regarding our services by e mail: contact@turoparkmedical.com or by phone: +34 932 529 729.
We will be happy to guide you, and in English !
You need a doctor?
Meet our doctors or contact us to get a quick appointment!