Your english speaking pediatrician in Barcelona
About Pediatrics at Turo Park Medical and Dental Center
A pediatrician is a very specialized doctor focused exclusively on the healthy development of your child from birth through adolescence.  A pediatrician is lucky enough to have an extremely close relationship with your entire family for more than 15 years.  At Turo Park Medical and Dental Center our pediatrician has the qualities necessary for success in this challenging medical specialty.
She is:
Intelligent
Empathetic and sympathetic
Fun-loving and able to relate with children of all ages so that they feel comfortable and not afraid
Open-minded to different parenting styles, cultures, and ways of communicating
Dedicated and hard-working
A good communicator
Detail-oriented with superior diagnostic skills to quickly identify illnesses and injuries, often in patients that can't say what is wrong
What is the role of a pediatrician?
From the first days of life to entering adulthood, he follows his patients. At each stage of the child's growth, the pediatrician will play a different role.
Your English-speaking pediatrician will:
First see your child in the hours following their birth, completing a full physical exam to check for any birth injuries, health issues developing in the baby's first 24 hours of life, and discussing any vaccinations or necessary infant screening tests that will be performed while you are still at the hospital.
Ensure your children's good health and make sure they are reaching all of their age-appropriate developmental milestones.
Perform all the preventive screenings and vaccinations requested by the health authorities and international pediatric health standards. Preventive pediatric medicine may include:  blood tests, vaccines, and urine tests for example.
Our multi-disciplinary team of English-speaking medical specialists at Turo Park Medical and Dental Center work collaboratively, so your Turo Park pediatrician may consult with these specialists for their expert options when needed.
Treat any illnesses, diseases or conditions from simple to complex.
Monitor your child's cognitive, mental and psychological development.
Because our medical center is comprised of an international team of multilingual doctors, health professionals and office staff we are experts at caring for families from around the world. Our pediatricians can sensitively adapt to parents' cultural preferences, experience of different medical systems and doctor's advice.
Our pediatric experts stay up-to-date on the latests public health and international screening, vaccination, and pediatric care recommendations. We are happy to review alternative treatment plans and answer any and all of your questions.  Our areas of expertise include pediatric vaccination schedules, pediatric obesity, screening for high-risk behaviors, and sex education for our adolescent patients.
These sentences all say the same thing as the first paragraph- that a pediatrician follows their patient (your child and their family) from birth through adolescence.  I would cut all of these sentences.
How often should we see the pediatrician?
There are more frequent visits to the pediatrician during early childhood because children grow and develop so rapidly.  Depending on the doctor and the particular child, it may be advisable to visit the pediatrician more often.
Different countries recommend different schedules of visits to the pediatrician.  You may want to talk with your own private health insurance plan to find out the schedule of visits and care they will reimburse you for.
In the Spanish healthcare system, children must see the pediatrician 6 times during their first year, 2 more times during their second year, and 5 times until they are 14 years old.   Once they are 15 years old, they switch from seeing a pediatrician to seeing a general practitioner.
The usual schedule of pediatric visits we follow is:
Once a month for the first 6 months of life
Every three months 6 months old- 1 year old
Every four months (3 times a year) 1 year- 2 years-old
Every 6 months (2 times a year) 2 years old- 6 years old.
At each pediatric well-child visit the doctor will:
measure your child's height and weight
check their motor (how they are able to do coordinated movements like touch their nose with their finger for example, sensory development, vision and hearing
Give any required vaccinations
Consult with any specialists when necessary
Some of the pediatric services we provide at Turo Park Medical Center (whether you are an established patient or not) are :
Flu shots
Travel examinations and vaccinations (see our Travel Medicine page for more information)
Rapid Strep cultures for Strep Throat
Screenings for ear infections
Sports or camp physicals
Referrals for other medical specialties such as child psychologists, physical therapists, or sports medicine physicians.
What if my child has a pediatric emergency?
Examples of a medical emergency for your child are:
A very high fever
Signs of convulsions
A severe allergic reaction
Significant, unexplained pain
Symptoms of breathing problems (either caused by an infection like bronchitis or pneumonia, or asthma)
Persistent diarrhea or vomiting
Severe, life-threatening falls, burns, or other injuries
At what age do children stop seeing a pediatrician?
A pediatrician usually takes care of a child until they go through puberty, although there are some exceptions such as:
Emergency or hospitalization. In these circumstances, your child will be referred to a pediatric service if he is less than 15 years and 3 months.  This may vary depending on medical reason for the emergency or hospitalization.
When your child has a chronic illness, the pediatric team taking care of them may continue until your child is 18-20 years old. At this age, they will switch to adult doctors. Or when children are mentally handicapped, pediatricians may care for them until 20 years old.
We know that it can seem overwhelming to find a pediatrician in a new city, country, or with a new baby.  It is even more challenging when you don't speak the same language or come from the same country or culture.  That's why expats, international travelers, and Barcelona families all choose the English-speaking pediatric health service at Turo Park Medical and Dental Center for expert, quality, convenient, and friendly health care.  If you are pregnant, our pediatrician is happy to meet with you before your child's birth to answer any questions you might have .
Please contact us by email or by phone (+34 932 529 729), if you would like to learn more about the many health care services we provide or want to meet our pediatrician.  Our English-speaking staff is ready to help you!
Our English Speaking Pediatrician Service in Barcelona
Annual health checks
Vaccination
Childhood diseases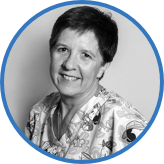 Dr. Maria Dolores Terradas
Pediatrician
English - Spanish - Catalan - French
See profile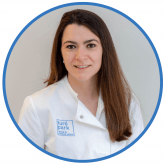 Dr. Laura Garriga
Pediatrician
English - Spanish - Catalan - French
See profile
You need a doctor?
Contact us to get a quick appointment!