Pediatrics for your family's wellbeing and health with an English-speaking Pediatrician in Barcelona
Pediatrics is a medical speciality dedicated to the diagnosis, prevention and treatment of illness and pathologies of babies, children and adolescents. Its main objective is to provide appropriate, personalized care for each patient with a focus on their wellbeing throughout the ageing process.
At the Turó Park Medical Clinic, our pediatricians welcome you and your children to our warm clinic for accurate diagnosis and appropriate care. 
What is the role of a pediatrician?
Firstly, from the first days of life to entering adulthood, the pediatrician plays a vital role in providing medical support to your child. 
At each stage of the child's growth, the pediatrician adapts their role to the most prominent needs.
For instance, our English-speaking pediatrician will:
After the birth of your child, complete a full physical exam to check for any birth injuries, health issues developing in the baby's first 24 hours of life, and discuss any vaccinations or necessary infant screening tests that will be performed.

Ensure your children's good health and make sure they are reaching all of their age-appropriate developmental milestones.

Perform all the preventive screenings and vaccinations requested by the health authorities and international pediatric health standards. 

Preventive pediatric medicine may include: blood tests, vaccines, and urine tests, for example.

Treat any illnesses, diseases or conditions from simple to complex.

Monitor your child's cognitive, mental and psychological development.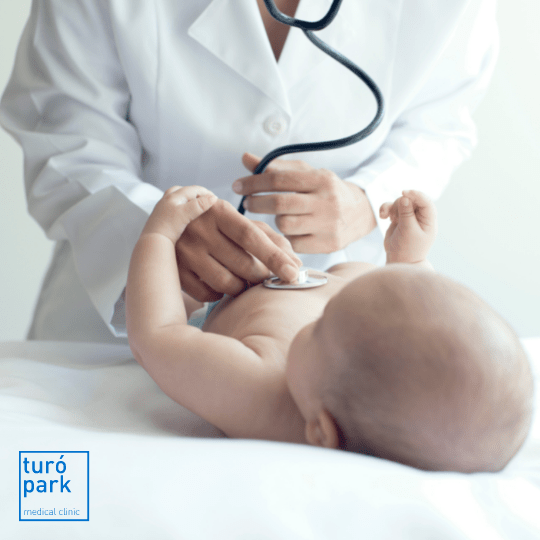 As a result, our multi-disciplinary team of English-speaking medical specialists at Turo Park Clinics work collaboratively, so your pediatrician can make reliable referrals to specialists for their expert advice when needed.
What to look for in a pediatrician to get the best care for your child:
First of all, family doctors provide routine care for your child as they are specialized in the physical, emotional, and behavioral needs of children. 
Some factors to consider when choosing a family doctor or a pediatrician include: 
Their ability to be empathetic and sympathetic

Being able to relate with children of all ages so that they feel comfortable and not afraid

Open-minded to different parenting styles, cultures, and ways of communicating

Dedicated and hard-working

Detail-oriented

Diagnostic skills to quickly identify illnesses and injuries, often in patients that can't say what's wrong

A good communicator 
Our experts ensure the best comprehensive care for your children
Our medical center is comprised of an international team of multilingual doctors, health professionals and office staff that are experts at caring for families from around the world.
Most importantly, and especially important in pediatrics, our pediatricians can sensitively adapt to parents' cultural preferences, experience of different medical systems and doctor's advice.
Our English-speaking pediatrician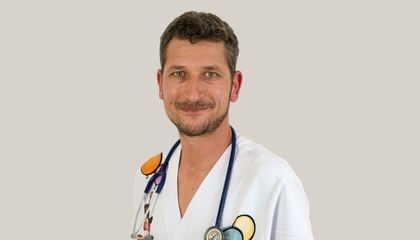 Dr. Ignacio Guimerá
Pediatrician
🇬🇧 🇪🇸
Pediatric illnesses and emergencies
See profile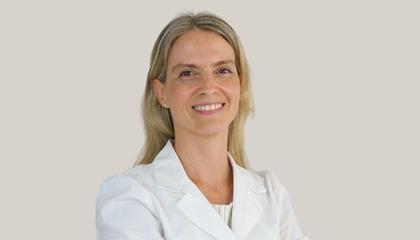 Dr. Romina Carugati
Pediatria
🇬🇧 🇪🇸
Congenital/acquired heart disease
Pediatric/fetal echocardiography
Cardiopulmonary exercise test
Health Certificate for school/sports
See profile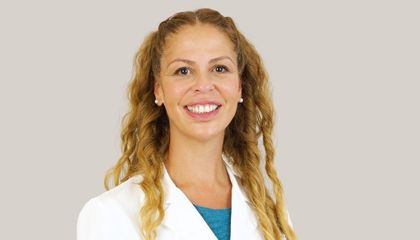 Dr. Maria Mercedes Gámez
Pediatrician
🇬🇧 🇪🇸 🇫🇷 🇮🇹
Paediatric Gastroenterology
See profile
Fields of expertise of the pediatrician at Turó Park Clinics
our Doctors are specialises in general pediatrics, including the fields of pediatric vaccination schedules, treating common childhood illnesses, pediatric obesity, screening for high-risk behaviors, and sex education for our adolescent patients. She performs spirometries, allergy tests and stress tests.
Pediatric pulmonology:
Our doctor is a specialist in pediatric pulmonology. This involves the diagnosis and treatment of: 
Bronchitis 

Bronchiolitis 

Asthma 

Sleep apnea 

Cystic fibrosis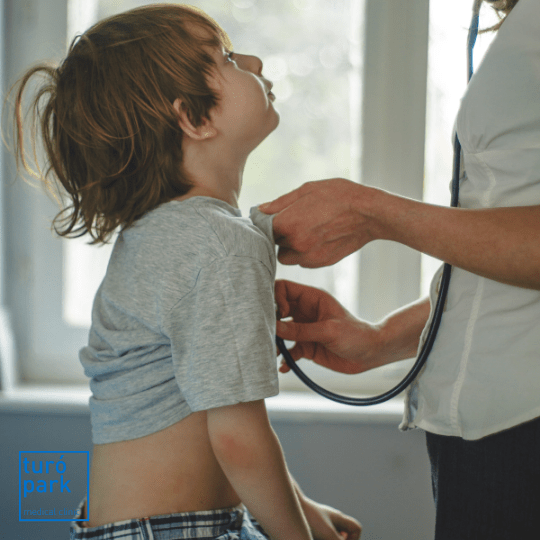 In pediatrics, our experts stay up-to-date on the latest public health and international screening, vaccination, and pediatric care recommendations. We are happy to review alternative treatment plans and answer any questions that you may have. 
 In conclusion, at Turo Park Medical Clinic, our pediatrician has the qualities necessary for success in this challenging medical specialty.
Pediatrics in Barcelona: our answers to your FAQs
Feel at ease at Turó Park Clinics: our paediatrics service
Above all, we know that it can seem overwhelming to find a pediatrician in a new city, country, or with a new baby. It is even more challenging when you don't speak the same language or come from the same country or culture. 
That's why expats, international travellers, and Barcelona families all choose the English-speaking pediatric health service at Turo Park Clinics for expert, quality, convenient, and friendly health care.
 Therefore, if you are pregnant, our pediatrician is happy to meet with you before your child's birth to answer any questions you might have.
Contact us:
Please contact us by email or by phone (+34 932 529 729), if you would like to learn more about the many health care services we provide or want to meet our pediatrician. Our English-speaking staff are ready to help you!



Turó Park Dental & Medical Center Services