Find Your Whitest, Shiniest Smile at Turó Park Dental and Medical Center
Over the past decade, cosmetic dentistry, and particularly teeth whitening and bleaching have grown in popularity. 
For example, in the United Kingdom, 28% of adults are not satisfied with the appearance of their teeth, in the United States, 34% are not satisfied with the color of their teeth. Fortunately, modern dentistry offers several ways for you to get the smile and white, shiny teeth you want.  The in-office dental bleaching and customized at-home bleaching treatments Turo Park Dental and Medical Center offers work faster and give better results than the commercially-available at home whitening treatments.
What is the difference between teeth whitening and bleaching?
Teeth whiteners are cleaning agents that are found in some toothpastes, mouth rinses and commercially-available whitening treatments not purchased from a dentist.  Bleaching ingredients, such as hydrogen peroxide and carbamide peroxide, are able to whiten teeth beyond their natural color.  Teeth Bleaching removes stains from the inside of your teeth.
Why go to Turo Park Dental and Medical Center for teeth bleaching?
Guaranteed better result
Lower risk. If you use too much (or too strong) of a whitening agent, you can cause harm to your teeth.  Dentists can calculate the necessary concentration and duration of treatment, depending on the current state of your teeth.
Dentists are able to use higher concentrations of whitening ingredients, meaning that your dentist will be able to get your teeth as white as is safely possible.
Results are immediate and last longer. Patients see an immediate improvement in their tooth color after only one in-office bleaching session, which usually only takes a little bit longer than an hour.  This is a great option for people wanting a bright and shiny smile for an important upcoming event.
Sometimes, when a tooth has undergone root canal treatment or a major trauma, it takes on a grayish tint. A dentist can apply a bleaching product to the inside of the pulp chamber in order to brighten this tooth. At home bleaching treatments will not have the same results.
Turó Park Medical and Dental Center can offer you even faster and longer-lasting results by combining an in-office bleaching treatment with a home treatment. Wearing the home bleaching trays at home after the office procedure helps teeth stay whiter and shinier longer.  Some studies show teeth will stay whiter for up to 10 years with the combination method.
What happens at a Dental Bleaching Appointment?
First your English-speaking Turo Park Dentist will do a complete examination of your mouth.  They will be checking the current color of your teeth and looking for reasons why teeth bleaching might not work for you.
Next, your dentist will do a teeth cleaning.  This ensures that your teeth enamel will better absorb the whitening agent.
During the office-bleaching procedure, your gums will be protected from the high concentration whitening product.
The bleaching solution is applied to both your upper and lower teeth combined with light, which speeds up the bleaching process.
Can I do anything at home to whiten my teeth?
At home whitening can help to make the whiteness of your teeth last longer. You can use a lower-concentration whitening product which will not harm your gums.
Although it is less effective than dental bleaching, at-home whitening can be useful for patients with limited time.
It usually takes about two weeks to see a change in tooth color with the customized at-home bleaching regimen prescribed by Turó Park dentists.
Unlike commercially-available whitening products, your Turó Park dentist will measure and make custom-fit dental trays to fill with the whitening agent.  These custom trays are more comfortable, fit better, and give better results than commercially-available whitening products with one-size-fit all dental trays.  Your dentist will also tell you how much whitening product to apply, how long to apply and how often.  This helps to reduce the chances of tooth sensitivity or gum irritation.
In general, Turó Park Dental and Medical Center recommends patients wear the whitening trays for several hours at night, and to leave a few days apart between each session.
Why can't I just use one of the less-expensive at-home whitening kits for sale at pharmacies?
These whitening kits have a less-concentrated whitening solution (only 0.1% hydrogen peroxide compared to the 6% solution dentists use)
These whitening solutions can only remove the staining on teeth caused by age or eating habits.
Results are less effective and last for a shorter time (usually about 12 months)
Because the trays are not custom-fitted, you risk harming your gums or damaging the pulp of your tooth.
Any whitening treatment will be more effective if you have a dental cleaning prior to whitening or bleaching.
We recommend everyone have a thorough dental assessment before and whitening or bleaching to look for any problems that might decrease the effectiveness of your whitening or bleaching treatments. Patients with any pre-existing, cavities, damaged teeth, periodontal disease, or weak dental enamel might not be good candidates for teeth bleaching or whitening.
How can I keep my teeth white longer after having them bleached?
Brush and floss your teeth twice daily.
See your dentist for dental hygiene (cleaning) appointments every 6 months- 1 year.
Quit smoking or try to smoke less.
Limit your intake of teeth staining foods and beverages such as: tea, coffee, red wine, red fruits and ketchup.
Try to brush your teeth after every meal and especially if you eat or drink any teeth-staining foods or beverages.
Are you dreaming of having a smile filled with white, shiny teeth?  Are you overwhelmed by the number products available?  Good news, dental bleaching is one of the quickest, affordable, and least painful cosmetic dental procedures.
Do not hesitate to contact us by email or by phone (+34 932 529 729) to speak with our English-speaking office staff and dental team about which options might work best for you.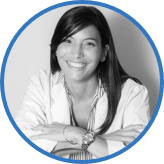 Dr. Patricia Filippi
Dentist
English - Spanish - Catalan
View profile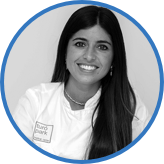 Dr. Florencia Gómez
Dentist
English - Spanish - Catalan
View profile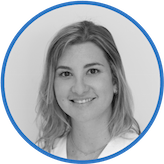 Dr. Alexandra Cubero
Dentist
English - Spanish - Catalan
View profile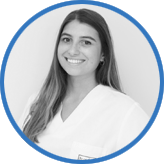 English - Spanish - Catalan - French
Prosthodontics fixed and removable
View profile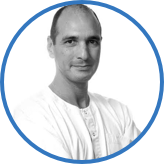 English - Spanish - Catalan - French - Dutch - German
View profile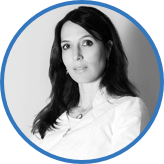 Dr. Madeleine Smit
Dentist
English - Spanish - Dutch - French
View profile
You need a dentist?
Contact us to get a quick appointment!