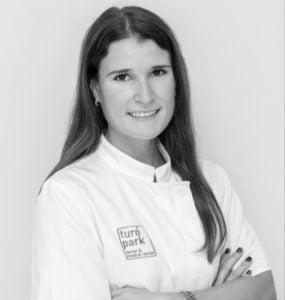 Dr. Marta Peña is a periodontist with a degree in dentistry from the International University of Catalonia in Barcelona. She holds a Postgraduate Diploma in Clinical Residence in Periodontology, a Master in Dental Research and a Master in Periodontology and Implants from the same university.
The dentist specializes in periodontics, gum treatments and dental implants.
In parallel to her activity as a dentist, she participates in seminars such as the Jornada de Actualización de Odontología, Sesión de Dentistas in which she gives talks on current topics. Additionally, Dr. Marta Peña is a member of the Spanish Society of Periodontology.
She speaks English, Spanish and Catalan.
Discover the reviews on this Doctor and leave yours.