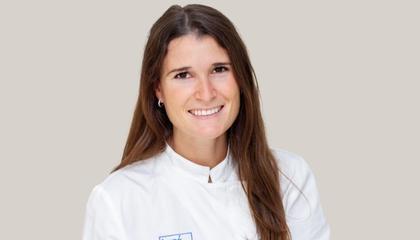 Dr. Marta Peña
Periodontist
English - French - Spanish
Prosthodontics fixed and removable
Book an appointment
Discover more about me
Dr. Marta Peña is an English-speaking dentist who specializes in periodontics, gum treatments and dental implants.
She speaks English, Spanish and Catalan.
Education
Dr. Marta Peña obtained her degree in dentistry from the International University of Catalonia in Barcelona. She holds a Postgraduate Diploma in Clinical Residence in Periodontology, a Master in Dental Research and a Master in Periodontology and Implants from the same university.
In parallel to her activity as a dentist, she participates in seminars such as the Jornada de Actualización de Odontología, Sesión de Dentistas in which she gives talks on current topics.
Discover the reviews on this Doctor and leave yours.
Schedule an appointment with Dr Marta Peña