Are you suffering from lumbago and looking for an English-speaking physiotherapist in Barcelona?
Acute lower back pain, commonly known as lumbago, is a common problem that is characterised as severe pain in the lower back. Most often, this problem occurs after repeated actions, carrying a heavy load or excessive physical effort and can cause a lot of discomfort. It is therefore necessary to consult a physiotherapist as soon as possible to relieve the pain and rehabilitate the back.
If you are suffering from lumbago, don't wait to make an appointment with one of our English-speaking specialists.
What is lumbago or acute lower back pain?
Lumbago is the term used to describe severe pain in the lumbar vertebrae at the bottom of the back.
When this pain is related to an underlying disease such as sciatica, scoliosis, ankylosing spondylitis, a fractured vertebra, an infection in the spine, a spinal tumour or other, it is referred to as specific lumbago.
Fast track your treatment
To book an appointment or speak with one of our friendly team, please get in touch using the options below.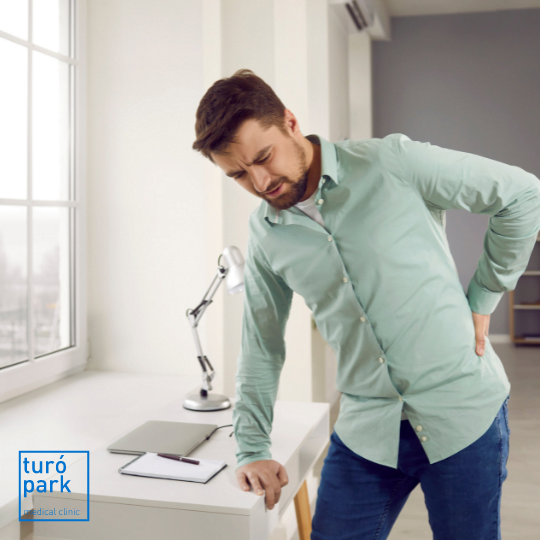 Lumbago: what are the symptoms?
Lumbago is easily recognisable as a sharp pain in the lumbar vertebrae in the lower back and sometimes in the upper buttock or even the thigh.
During the attack, you may also feel as if it is impossible to walk, as moving around can make the pain worse.
What causes lower back pain?
Most often, lumbago occurs following a sudden wrong movement, an excessive effort, or a brutal or extreme movement (carrying a load in particular).
More specifically, the majority of lumbagos are related to injuries to the muscles, ligaments and tendons that support and function of the spine.
After the age of 50, low back pain can also be a sign of osteoporosis, especially in women.
Lumbago can happen to anyone, but there are risk factors:
Age
Sedentary or stagnant lifestyle
Poor posture
Prolonged sitting
Falls
Whole-body vibration (most often due to occupational stress)
Lumbago: duration of pain
In the majority of cases, the pain from low back pain lasts only a few days, but it can last for several weeks.
When the pain in the lower back region has been going on for more than 3 months, it is called chronic low back pain.
Lumbago pain: what to do while waiting for your physio appointment?
If you suffer from lumbago, you can take non-steroidal anti-inflammatory drugs (if there are no contraindications on an individual basis) or paracetamol to ease the pain. You can also use a hot water bottle or heating patches to relax the painful area.
Initially, take some rest and avoid sport, but it is important to resume your daily activities quickly so that the problem does not become chronic.
Finally, consider making an appointment with a physiotherapist to rehabilitate your back in order to maintain a better posture and avoid repeating bad movements. The specialists at Turó Park Medical Clinic will offer you a treatment adapted to your professional and personal lifestyle to take care of your back.
Healthy Body, Healthy Mind!
Our English-speaking physiotherapists welcome you for the treatment of your pain and the rehabilitation of your injuries.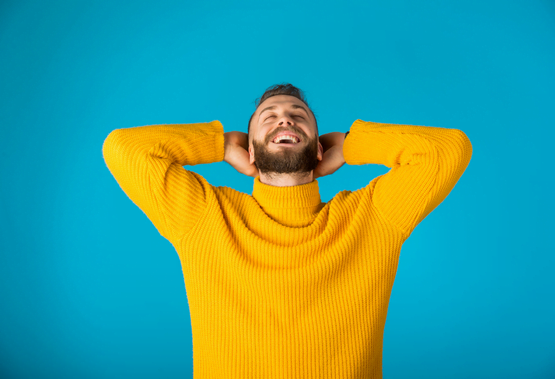 What to expect from your consultation with a physiotherapist at Turó Park Medical Clinic?
Once the pain has subsided, physiotherapy comes into play to address the postural problem, i.e. to treat the cause of the low back pain.
Therefore, the physiotherapist will first look to see if there is a biomechanical disorder: a shifted pelvis or lumbar region, a pinched disc, etc. Then they will work to release the retracted structures, advising you on movements and stretching to restore normal posture and strengthen the weakened muscles, particularly the back muscles.
Physiotherapy is usually prescribed in the form of about ten sessions with a physiotherapist. However, it is only effective if, in addition to the sessions with the physiotherapist, you do daily exercises lasting about 5 minutes.
Our English-speaking physiotherapists