Do you want to get a chemical peel in Barcelona?
Increasingly practiced in aesthetic medicine, chemical peeling is a treatment that improves the radiance of the complexion without the need for surgery or invasive treatments. Performed on the face, neck, décolleté or hands, it reduces scars, fades imperfections, tightens pores and reduces fine lines.
If you would like to treat yourself to a chemical peel in Barcelona, make an appointment now with one of our aesthetic medicine specialists.
Treatment info
Information on the chemical peeling treatment

| | |
| --- | --- |
| Duration of the treatment | 30 min |
| Recovery | Immediate |
| Results | Temporary |
| Effects | Immediate |
| Anestesia | Not necessary |
| Price | From €150 |
Speed up your treatment!
To make an appointment or speak with one of our team members, please contact us using the options below.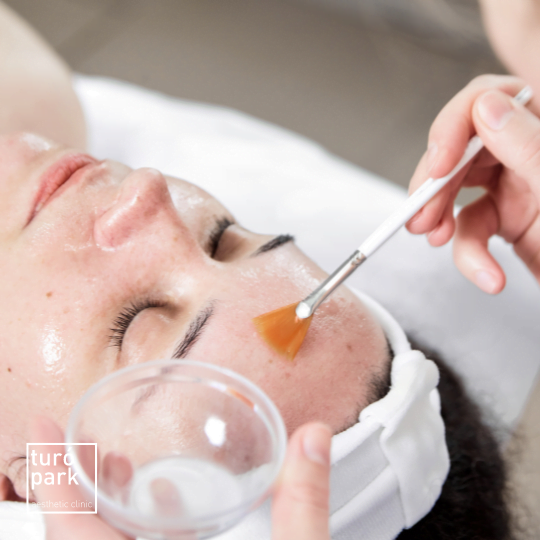 What is a chemical peel?
A chemical peel consists of the application of active products (glycolic acid, salicylic acid, trichloroacetic acid, retinol, etc.) to remove the most superficial layer of the skin by making it peel.
The peel is applied to the skin with a brush. The acids contained in the product will then act to exfoliate the skin.
This treatment does not involve the use of a machine or needles.
Why use a chemical peel?
A chemical peel can be considered in the following cases:
To treat acne
To remove or fade scars
To reduce wrinkles and fine lines
To tighten dilated pores, eliminate blackheads and blackheads
To act on rosacea and couperose
To treat pigmentation spots
To illuminate the eyes by erasing dark circles
To give your face a glow
The different types of peels
There are three types of peels that penetrate the skin to different depths.
Glow up without surgery!
Our aesthetic treatment specialists offer you a free initial consultation to establish a personalised treatment plan.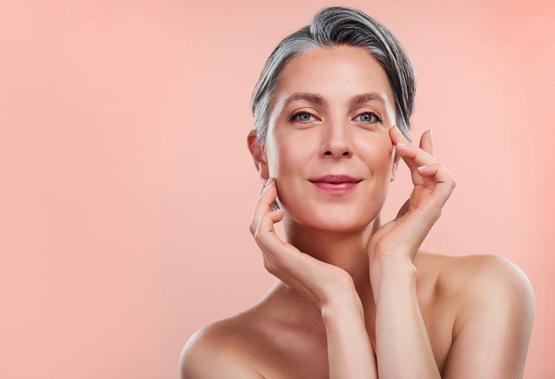 How is a chemical peel session carried out?
During a peeling session, the skin is first removed and cleaned. The doctor then diagnoses the skin in order to choose the formula to be applied.
The peel is then applied directly to the skin with a brush.
The treatment often causes a tingling sensation of heat. The skin may be red and peel like after a sunburn.
How to prepare your skin for the chemical peel?
To maximise the effects of the treatment, you can prepare your skin for the peel.
For example, you can exfoliate your skin 2 to 3 times a week in the 2 weeks before the peel. However, avoid doing this treatment the 2 days before the peel to give the skin time to rest before the big day.
We also advise you to stop the treatments you usually take for your skin problems (against acne, melanin boosters, etc.) one week before the treatment. This is to avoid any irritating interaction on the day of the session.
Finally, on the day of the peel, avoid wearing make-up.
Our chemical peeling specialists
Aesthetic companies and organisations