Are you looking for a sports nutrition specialist?
Do you often suffer from cramps during your training? Do you feel your capacities diminish when the effort intensifies in competition? Nutritional deficiencies can be the cause of these ailments that limit your performance during a sporting activity.
The nutritionists at our medical clinic located in the heart of Barcelona will welcome you to review your nutritional balance. A nutritional diet adapted to your needs and energy expenditure is the key to controlled sports practice.
Make an appointment now with our English-speaking dietician-nutricionist!
Fast-track your treatment!
To make an appointment or speak with one of our team members, please contact us using the options below.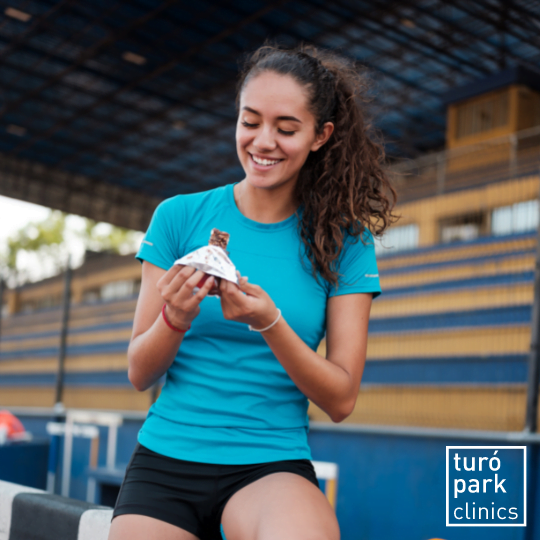 Why consult a specialist in sports nutrition?
Every athlete has his or her own history, habits and training style. Hydration and nutrition are sometimes overlooked, even though they are the key to training, performance and recovery.
Adapted sports nutrition helps athletes and active people to improve their sports performance, prevent injuries, manage their weight, meet specific nutritional needs and improve recovery.
What diet is suitable for sport?
While people who are moderately active must first and foremost eat healthy meals and stay well hydrated, the health professionals at Turó Park Medical Center recommend that high-level athletes follow a specific diet.
Each substance plays its part in order to compensate for the high energy expenditure observed during sports practice. The nutritionists at our Barcelona clinic develop diets based on the following elements:
Eat well to live well.
Our English-speaking nutritionist welcomes you to review your dietary balance and propose a programme depending on your physical activity and objectives.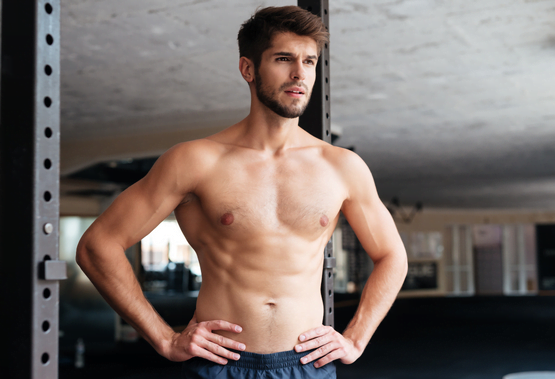 The importance of good nutrition to heal an injury
The sports nutritionists at our Turó Park Clinics have all the skills required to advise elite athletes. While our specialists help you define a balanced diet according to your physical activity, objectives, and physiology, their nutritional advice is also very useful when treating an injury.
Depending on the type of injury, specific foods are appropriate for the healing process.
Protein
Proteins are essential to preserve and maintain muscles. Since your muscles are at rest because of your injury, it is important to generate enough protein to compensate for the lack of muscle-strengthening exercises.
Vitamin C
This is very useful during post-operative recovery. After surgery, this vitamin plays an essential role in replacing connective tissue (supporting the various organ structures) and healing. It is an ally of choice in order to get back on the field as quickly as possible.
Fatty acids
Foods rich in Omega-3 reduce the inflammation caused by injuries, while limiting pain.
Zinc
Not only does zinc help strengthen your immune system, it is also known to complement proteins and fats in the repair process of damaged tissues