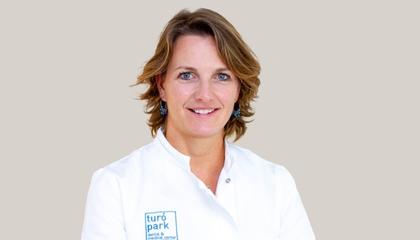 Cathy Morghese
Dietitian-nutritionist
English - French - Spanish - Catalan
Positive Psycho Nutrition
Book an appointment now
Discover more about me
Cathy Morghese is specialized in holistic nutrition. Her goal is to help her patients eat better and adapt their lifestyle to protect their health, through preventive nutrition adapted to their hormonal needs and age.
Education
She graduated in biology applied to the food industry and biotechnology from the University of Strasbourg, Cathy Morghese has spent a large part of her career working for various large companies.
In 2016, she decided to return to her first passion, nutrition and obtained a technical degree in dietetics and clinical nutrition 2 years later. In 2020, she also obtained a degree in Anti-Aging Medicine from the University of Paris-Est Créteil.
Specialized in holistic nutrition, Cathy has also trained in other complementary disciplines such as :
Humanistic Psychology: Cathy is "Encouragement consultant", trained with Kristian Orozco via the Lynn Lott method.
Mindful eating with Dr. Lynn Rossy at the Center of Mindful Eating, USA.
Sports Nutrition with the help of Anna Grífols- Nutriexper.
Discover the reviews on this Doctor and leave yours.
4 exclusive programs for a personalized treatment:
If you are hesitating about which program is the best for you, our dietitian-nutritionist Cathy Morghese will help you identify your needs and clarify your expectations in a 100% personalized care.
The program takes 3 months:
FREE first appointment (15 min) by phone or videoconsultation
Diagnostic session to establish the patient's needs (1h): appointment at the clinic
7 days later: delivery of the personalized program by email
7 days later: follow-up session of the program (30-45 min) by phone or videoconsultation
First month: 1 session per week at the clinic (1 diagnosis + 3 sessions), by phone or videoconsultation
Second month: 1 session at the clinic, by phone or videoconsultation + follow-up by email
Third month: 1 session at the clinic, by phone or videoconsultation + follow-up by email
Sixth month: 1 post-program follow-up session at the clinic, by telephone or videoconsultation
Schedule an appointment with Cathy Morghese