Do you have diabetes and want to be accompanied by a specialist in Barcelona?
The management of diabetes (type 1 and type 2) is based on a balanced diet, regular physical activity and medical treatments adapted to the patient's profile and the evolution of the disease. There is therefore no single treatment for diabetes but a range of measures that must be considered according to each situation.
To accompany you in your treatment, the specialists at Turó Park Clinics offer you a complete and personalised approach to improve your quality of life on a daily basis and to avoid the occurrence of complications. So don't wait to make an appointment with one of our English-speaking practitioners.
Fast track your treatment
To book an appointment or speak with one of our friendly team, please get in touch using the options below.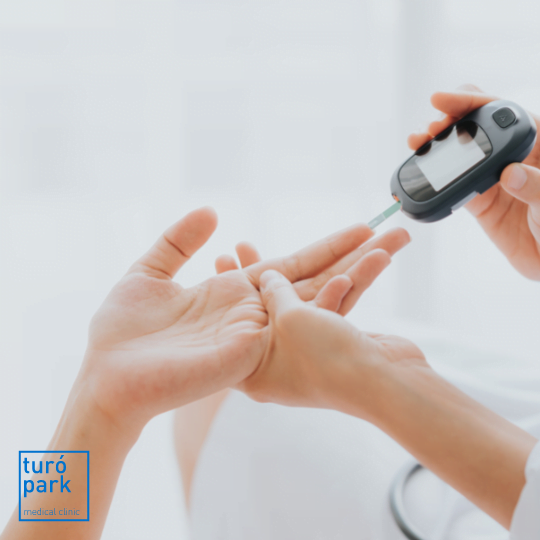 What is diabetes?
Diabetes is a chronic disease characterised by the presence of excess sugar in the blood, called hyperglycaemia.
Usually, blood sugar levels are kept within normal limits by, among other things, the release of insulin.
In diabetes, one or more of the following phenomena occur:
Resistance of the body to the action of insulin;
A decrease or absence of insulin production.
As a result, sugar cannot enter the cells and accumulates in the blood.
There are two main types of diabetes: type 1 diabetes, which affects about 6% of diabetics, and type 2 diabetes, which affects 92%. The other types of diabetes concern the remaining 2% (MODY, LADA or diabetes secondary to certain diseases or medication).
Your health is our priority.
Our English-speaking general practitioners welcome you for the diagnosis and treatment of all your health problems.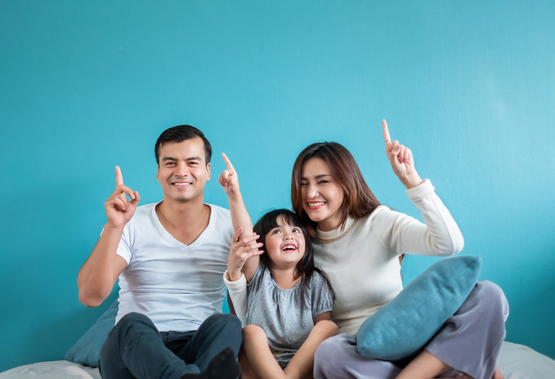 What causes diabetes?
Type 1 diabetes occurs as a result of an abnormal reaction of the immune system.
The onset of type 2 diabetes is mainly related to lifestyle. There is no single cause, but a range of contributing factors:
Family history
Environmental factors: poor diet, overweight, obesity, sedentary lifestyle, etc.
Type 2 diabetes is initially treated with hygienic and dietary measures, followed by oral and/or injectable anti-diabetic treatments.
What are the treatments for diabetes?
How to prevent diabetes complications?
As part of the monitoring of your diabetes, a complete annual check-up is planned in order to prevent and detect possible ophthalmological, sexual, cardiovascular, nervous, renal, arterial complications...
In addition to your consultation with the diabetologist and a blood test, you will also have to carry out :
A consultation with the ophthalmologist with a fundus examination to look for damage to the eye in order to treat it in time;
A blood creatinine and urine microalbuminuria test to prevent kidney failure;
An examination of the feet and a monofilament test to check for nerve damage;
Auscultation of the heart and an electrocardiogram to look for heart damage;
Auscultation of the carotid arteries in the neck and palpation of the pulses in the feet.
All these examinations can be carried out at Turó Park Clinics.
Our English-speaking doctors