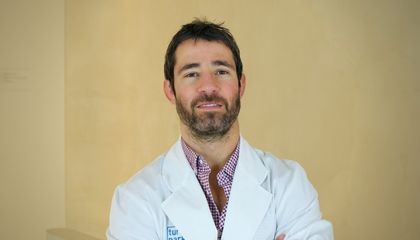 Dr. Rafael Acerete
General Practitioner
Spanish - English - Italian
Nutrition & sport in health
Book an appointment
Discover more about me
Dr. Rafael Acerete is a general practitioner at Turó Park Clinics, in Barcelona.
Education
Dr. Rafael Acerete graduated in Medicine and Pharmacy from the University of Valencia. During his university training he did an external rotation at the Univeridad Degli Studi di Cagliari in Sardinia. He also holds a Master's degree in Biomedical Research from the University of Valencia.
Dr. Acerete has participated as a collaborator in several research projects related to the effect of physical exercise and preventive medicine, in addition to publications on nutrition and diets.
He is fluent in Spanish, Valencian, English and Italian.
Discover the reviews of this Doctor and make your own.
Schedule an appointment with Dr. Rafael Acerete