Are you considering getting a tummy tuck, or abdominoplasty, to help slim down your waistline in Barcelona ?
Abdominoplasty is a technique of abdominal cosmetic surgery aimed at removing excess skin and fat from the abdomen with, if necessary, the re-tensioning of the abdominal muscle. Also known as tummy tuck or dermolipectomy, this procedure is generally cosmetic in nature, but can also be functional as it can help the patient to regain comfort and muscle repair.
If you are considering cosmetic tummy tuck surgery, do not hesitate to make an appointment with one of our specialists. Depending on your needs and expectations, they will offer you a suitable solution.
Treatment info
Information about abdominoplasty

| | |
| --- | --- |
| Surgery duration | 3h |
| Recovery | 2 weeks |
| Results | Long-lasting |
| Effect | 1 month |
| Hospitalization | 2 nights |
| Anesthesia | General or epidural |
Speed up your treatment!
To make an appointment or speak with one of our team members, please contact us using the options below.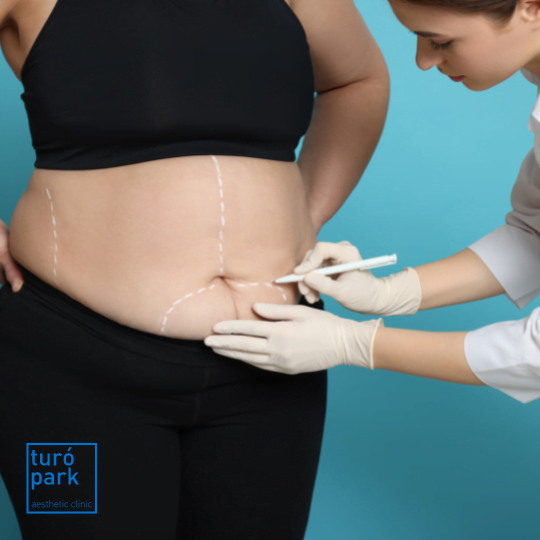 What is a tummy tuck?
Tummy tuck, otherwise known as an abdominoplasty, is a cosmetic or reconstructive surgery of the abdomen which consists in remodelling the abdomen by removing excess fat and skin, but also by restructuring and strengthening the muscles of the abdominal wall.
Aesthetic tummy tuck surgery therefore acts on three levels:
Reduction of excess fat in the abdomen
Reduction of excess skin
Tightening of the rectus muscles
This operation can be completed, if necessary, by abdominal liposuction and/or tightening of the abdominal muscles, particularly in the case of diastasis, hernia or ventration.
Who should undergo tummy tuck surgery?
Performed on both men and women, abdominoplasty is recommended in cases of :
Significant muscular loosening
Significant weight loss
Successive pregnancies
Significant skin lesions (scars, loss of tone and elasticity, significant stretch marks, skin distension, etc.)
After-effects of surgical interventions
Poor body image
However, it should be noted that abdominoplasty is not a solution for losing weight, it is a surgical technique that allows the stomach to be reshaped, ideally after a well managed diet.
If you wish to lose weight, do not hesitate to contact our nutritionist for personalised support.
What are the different tummy tuck procedures?
The initial examination, and clinical diagnosis, will allow the plastic surgeon to best develop the intervention strategy. Depending on the patient's needs, they will normally choose one of these three techniques:
Reduce your belly permanently.
Our aesthetic surgeons specialising in abdominoplasty offer you an initial consultation to discover the options that best suit your needs and expectations.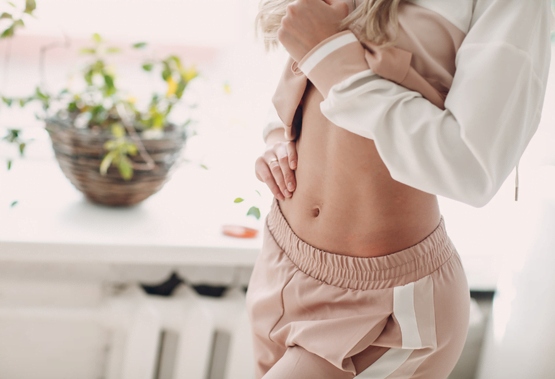 How is a cosmetic abdominoplasty performed?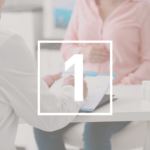 Step 1: Preliminary consultation
The first meeting with the surgeon will allow you to learn more about the operation, its advantages, its risks and, above all, to get to know the person who will operate on you.
On the doctor's side, this consultation will allow them to understand the patient's expectations and motivations, to know the patient's medical history and to ensure that there are no contraindications with the operation, from a medical but also psychological point of view.
Depending on your needs and expectations, a personalised treatment plan will be proposed.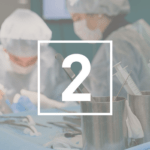 Step 2: Surgery
Abdominoplasty generally requires a 24-hour hospital stay. You must fast for at least 6 hours before the operation.
The operation itself is performed under general anaesthesia and lasts between one and two and a half hours, depending on the size of the deformity and the work to be done.
At the end of the operation, the surgeon places drains (silicone drainage without any suction and painless on removal) and a compression bandage which will be removed before discharge the day after the operation.
Dressings will still be necessary for 8 to 10 days. Your doctor will also give you information on the post-operative follow-up to be expected.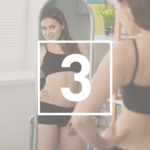 Step 3: Postoperative care
Hospitalization for a complete abdominoplasty lasts 2 days on average.
After the operation, a drainage system is usually put in place to reduce the risk of haematoma. A girdle is also provided and must be worn day and night for 2 to 4 weeks after the abdominoplasty.
Showers are forbidden until the bandage is removed, baths, swimming and jacuzzi are forbidden for 4 weeks. Physical activity is also not recommended for several weeks.
To control pain, painkillers and anti-inflammatories are given during hospitalisation and are prescribed for the return home.
An appointment with the surgeon is planned to check the scars after the operation.
Our abdominoplasty surgeons
Aesthetic companies and organisations