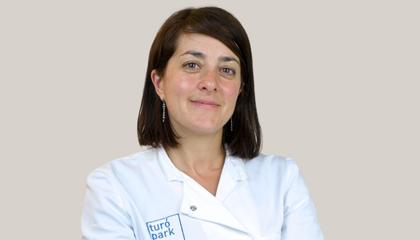 Discover more about me
Dr. Irene Clavijo is a general practitioner and osteopath. She worked for several years as a family doctor in France. During that time she discovered osteopathy, a discipline in which she decided to train to complement her knowledge of the human body and expand her therapeutic tools.
Passionate about yoga and convinced of its benefits, she also completed a training in therapeutic yoga at the Institut de YogaThérapie IDYT.
The osteopathy that she practices use gentle techniques that act deeply on the nervous system and tissues. These techniques favor the rebalancing of the body and the release of its physical and/or emotional tensions.
She currently works combining osteopathy consultations with those of a general practitioner. She is fluent in Catalan, Spanish, French and English.
Education
Dr. Irene Clavijo graduated in medicine from the University of Barcelona, ​​and specialized in Family and Community Medicine at the Bellvitge Hospital.
Her osteopathy background consists of a postgraduate degree in osteopathy at the University of Paris XIII (Bobigny) and training in fundamental osteopathy at the Academie Rollin Becker Cercle d'Etudes et Recherches Osteopathiques.
Discover the reviews on this Doctor and leave yours.
Schedule an appointment with Dr. Irene Clavijo