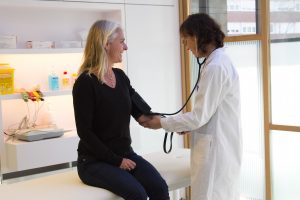 Welcome to Barcelona's medical clinic with English-speaking doctors. Our modern clinic is equipped with the latest technologies.
Open from Monday until Saturday, we provide expert and compassionate care for adults and children.
Our English-speaking office staff are also available to assist you with insurance reimbursement and referrals to speciality providers.
Our clinic has provided more than 8000 medical consultations to Barcelona tourists, visitors and residents
Our medical staff includes English-speaking:
Our General Practitioners offer comprehensive health checkups and also administer vaccines.
To make an appointment with our doctors, you can call +34 932 529 729 or book online.
Turo Park Medical and Dental Center brings you specialty-level care from an international multidisciplinary team of English-speaking doctors.
Our doctors studied at some of the world's largest universities and medical centers. Our collaborative group offers comprehensive care and a complete diagnosis complete for your entire family.
They are graduates in:
Sports medicine
Dermatology
Dentistry
This diversity and complementarity allows us to offer you comprehensive and personalized care.
The mission of our medical center is to find you an appointment with appropriate medical specialist in record time and to assist you in receiving better reimbursement.
Our knowledge of the Barcelona medical community allows us to help you find solutions to your health problems faster and more easily, in your own native language.
Our clinic Turó Park Dental & Medical Center will assist you with your reimbursement from your mutual insurance company if necessary.
At our modern and technologically-advanced medical clinic we are able to provide numerous tests, therapies and procedures for your convenience. Examples of these procedures include: electrocardiograms, blood tests, ultrasound, cardiac stress tests, and health checks.
We have a technical platform which consists of three medical consultation rooms, a sterilization room and a radiology room.
Turo Park Medical and Dental Center is one of Barcelona's best medical offices because we offer our patients:
Specialty medical appointments with little to know waiting time (often available same day)
Multilingual providers (Our doctors speak more than 10 different languages ​)
Unlimited consultation times
Access a single clinic, dental and medical, for the entire family
Better reimbursement from insurance companies and assistance with billing.
The Turo Park Dental & medical clinic welcomes you.
You need a english-speaking doctor in Barcelona?
Contact us to get a quick appointment!







Monday - Friday
8:30 - 20:00
our english-speaking doctors in Barcelona