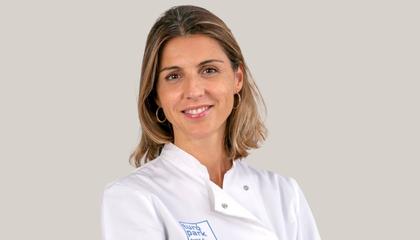 Discover more about me
Dr. Cristina Gómez Segu is an English-speaking gynecologist. She speaks Spanish, Catalan, French and English.
Education
Dr. Cristina Gómez Segu obtained a degree in Medicine and Surgery from the Autonomous University of Barcelona and made her specialty in Gynecology and Obstetrics at the General Hospital of Granollers.
She also completed a postgraduate degree in Breast Pathology from the University of Barcelona and a Master's Degree in Breast Pathology-Senology from the Faculty of Medicine of the University of Barcelona.
Dr. Cristina Gómez Segu is the author of numerous articles that have been published in electronic journals and she made more than 50 communications in congresses, conferences and courses at national and international level.
Discover the reviews on this Doctor and leave yours.
Book an appointment with Dr. Cristina Gómez