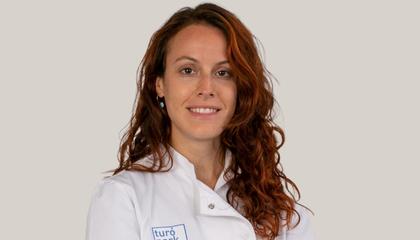 Discover more about me
Dr. Berta Esteban is an English-speaking OB-GYN. She specializes in menstrual cycle disorders, contraception, sexually transmitted diseases, and cervical pathology (caused by HPV).
Dra. Esteban offers comprehensive medical care and emotional support throughout treatment at our conveniently located medical clinic in Barcelona.
Education
Dr. Berta Esteban Manchado obtained her degree in Medicine and Surgery from the University of Zaragoza and specialized in Gynecology and Obstetrics at the Hospital del Mar in Barcelona.
Dr. Esteban's gynecological training focused on minimally invasive gynecological surgery, low-risk pregnancy monitoring, menopause, gynecological ultrasound and benign pathologies such as endometriosis or fibroids.
Discover the opinions about our doctor and leave your own.
Book an appointment with Dr. Berta Esteban