Gynecologist
Individualized, compassionate care for women
English - Spanish - Catalan - French
Book an Appointment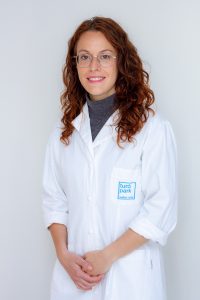 Dr. Berta Esteban is an English-speaking obstetrician and gynecologist in Barcelona. She specializes in gynecology surgery and contraception at Turó Park Medical and Dental Center.
Dr. Berta Esteban Manchado obtained her medical degree at Zaragoza University and specialized in Gynecology and Obstetrics at the Hospital del Mar in Barcelona. Dr. Esteban's gynecological training focused on minimally invasive gynecologic surgery, assisted reproduction and pelvic floor pathologies.
Dr. Esteban provides comprehensive health care, while also offering emotional support throughout treatment in our conveniently located medical clinic. Book your appointment with her now!